As a part of the Bloom On Franklin Art Walk, Robert Gallardo presented his first exhibit at Merge Culture "Just People With Ideas", showcasing a few past works as well has some new pieces the cyber monk crafted specifically for the show.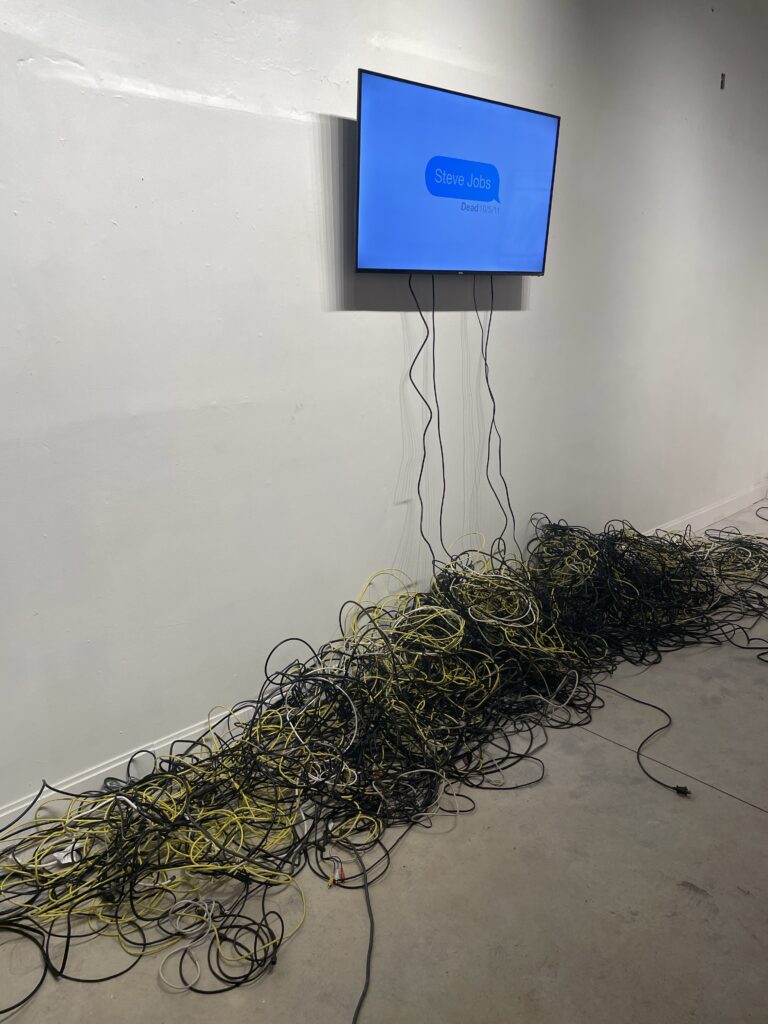 Off rips Gallardo's vision sucks you into the space as you are greeted by a mound of cords connected to one monitor flipping through some of the highlights of the artists digital work. As each piece flipped from slide to slide, I would shout, "Oh that's from the All Falls Down Collection", or "That's From "Logo Flips!".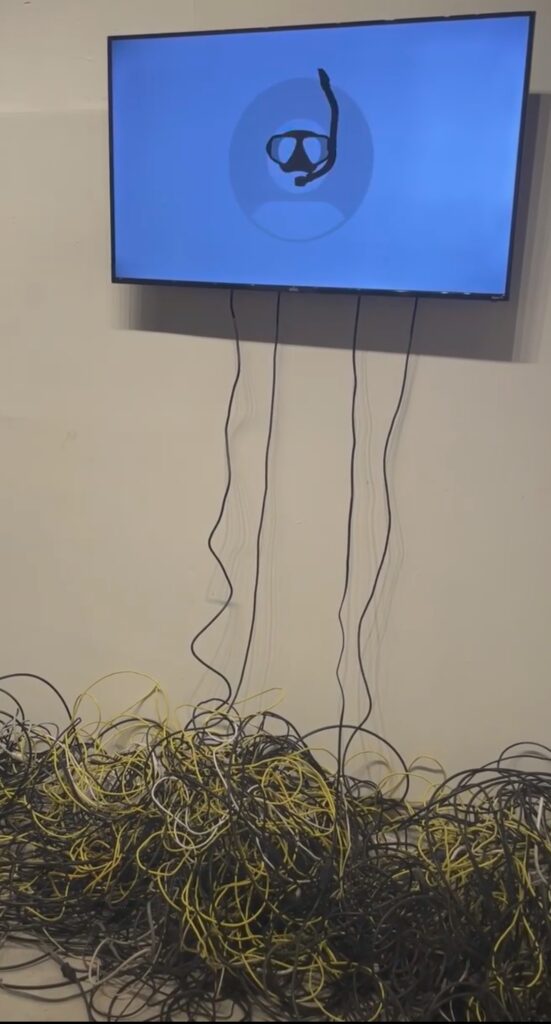 Once the slide of the "No PFP Project" hit it was game over. That one had everyone shook. I had to sit through the whole slide a couple of times just to make sure I got a glimpse of all 18 of my " No PFPs" in person. I had a few people even come up to me afterwards saying they had a greater understanding of the project after seeing them at the show.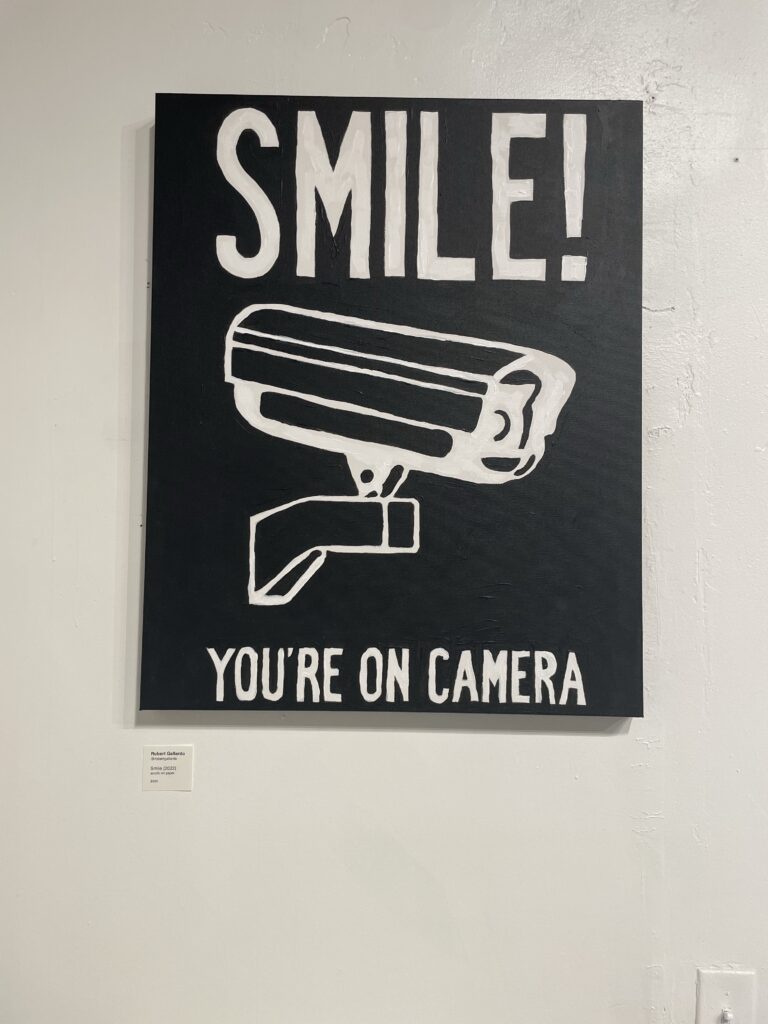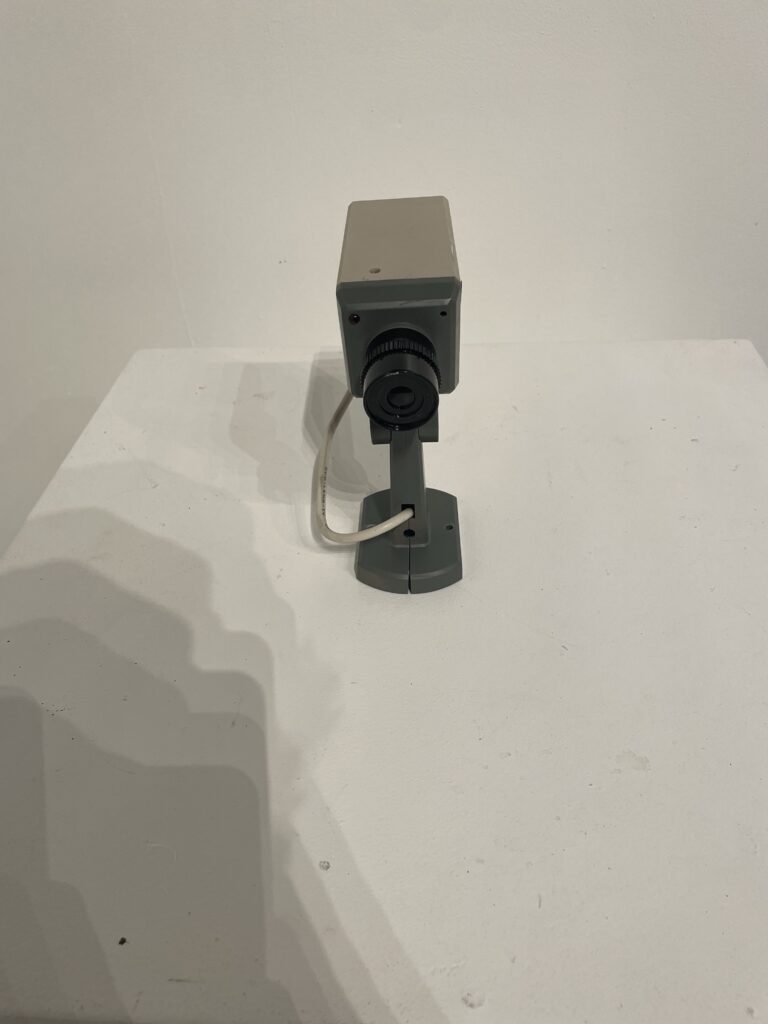 After you have reflected on some of Gallardo's previous digital work, three new pieces made just for the show are on display. I like that he had some physical works at the show, just to be like y'all know me for the digital work but I drop gems on the physical work as well. It gave the viewer a different perspective to see the actual item that influenced the art right in front of us. The "Smile Your On Camera" also has that cheeky humor Gallardo is notorious for.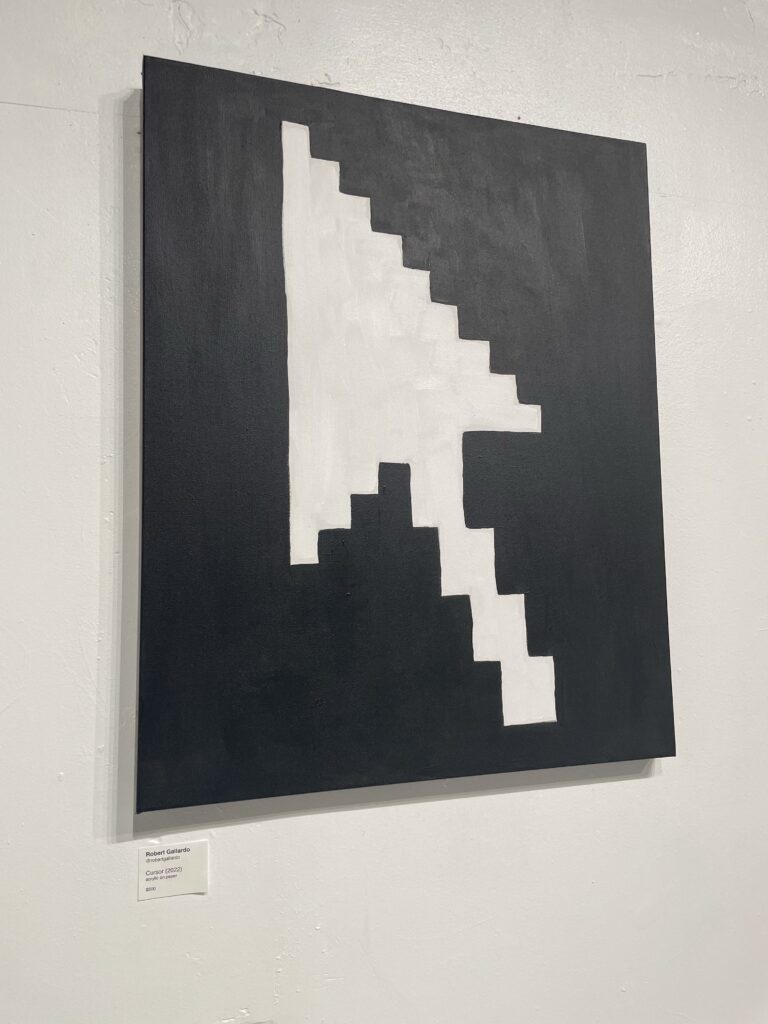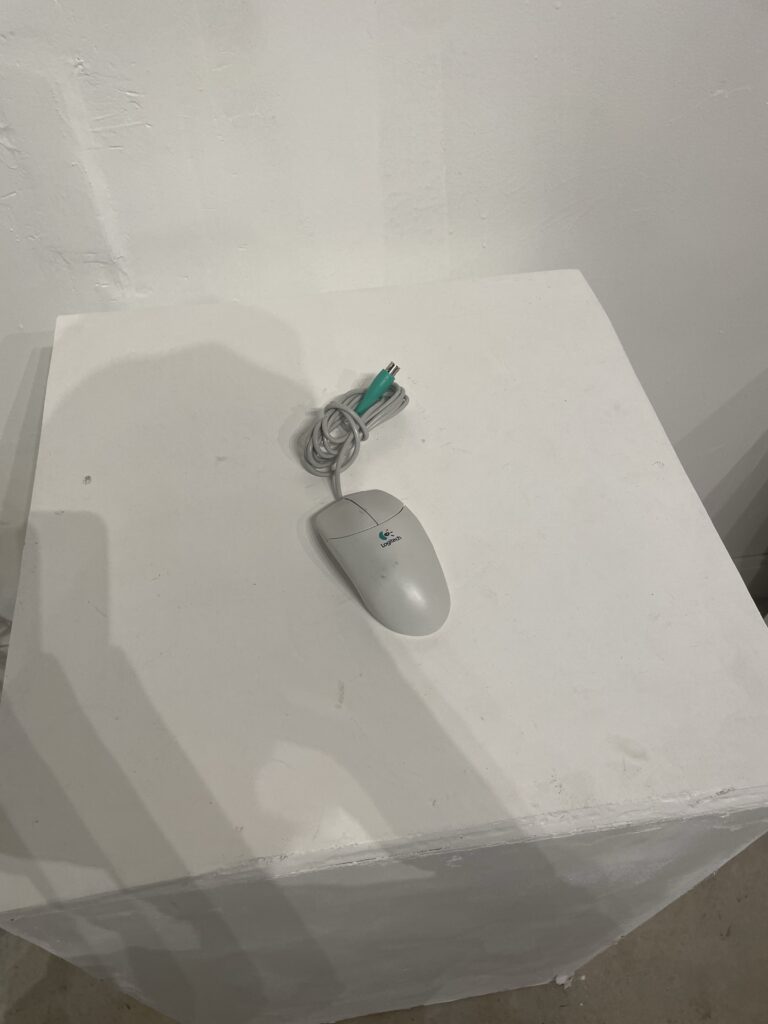 A reoccurring theme in Gallardo's work has been the cursor. His take on a more primitive cursor can also be seen in the piece "Before Computer, After Computer". The cursor is the main tool he uses to create his work so this comes off as sort of an ode to that. Definitely my favorite piece of the new works.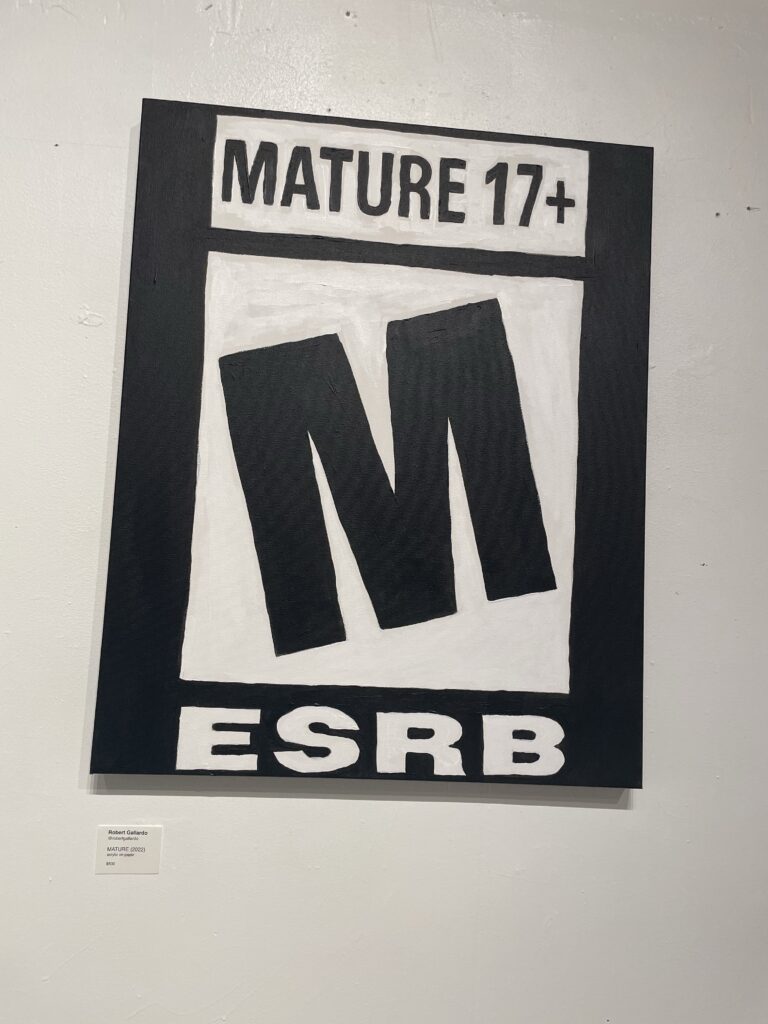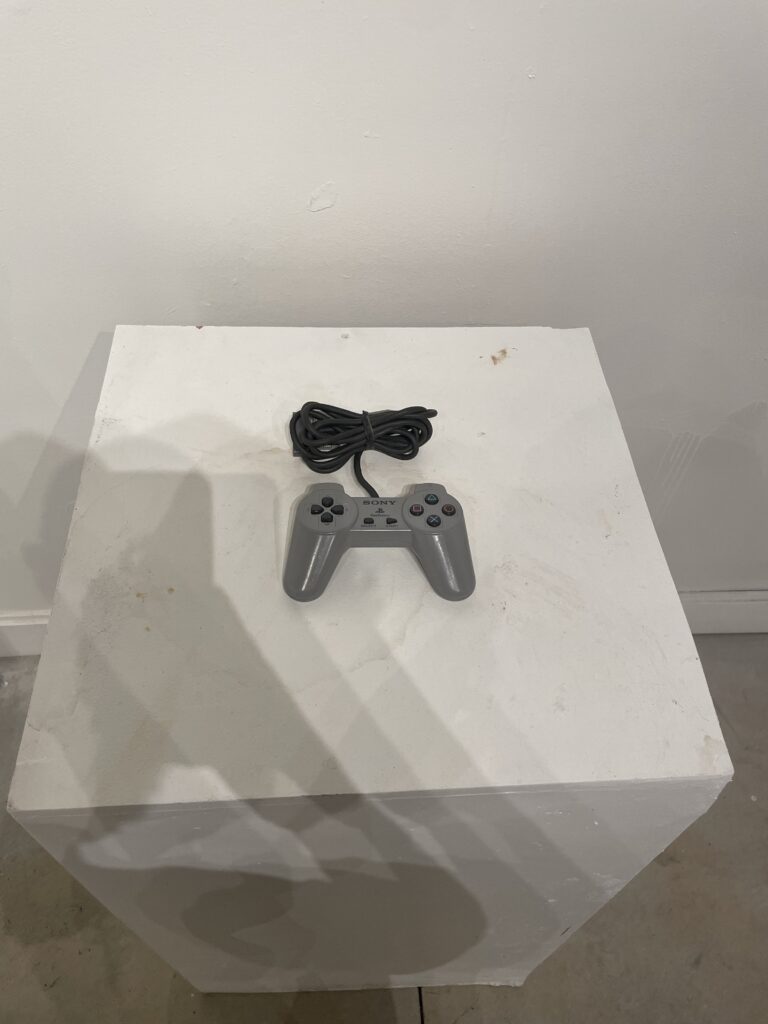 This one really brought me back to playing rated M games as a jit. I would be like 5 playing the old school "South Park" games on N64 but they always had an M rating which was rare for Nintendo games. Basically mirroring the R rating in movies, you always get that taboo feeling of playing or watching something you shouldn't be at a young age.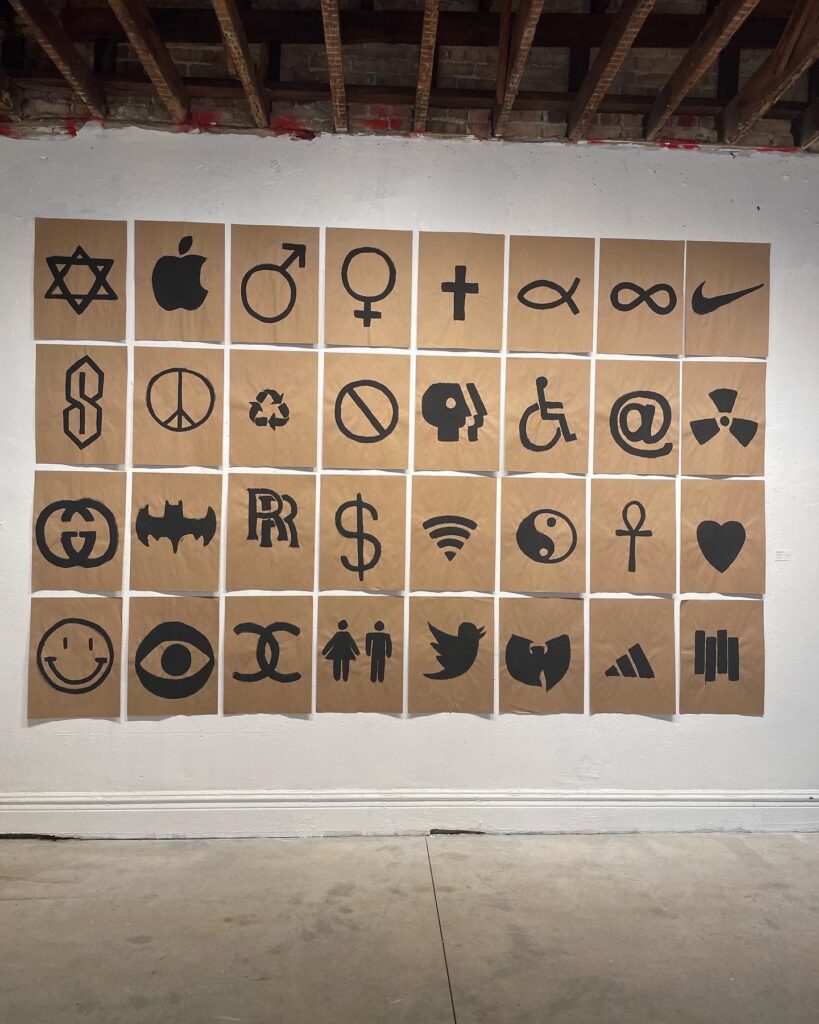 Possibly my favorite physical piece Gallardo has made to date, it was a life changing experience to view the "Visual Language" collection in all its glory. All the work that he made in his St.Pete Studio a few years back is next level. Just being next to the collection gave off an aura. If I had the bread to pick up the entire collection, I would for sure be flexing this shit in my crib. But if I had to break it up just to have one I would go with the "CBS" logo, it just spoke to me.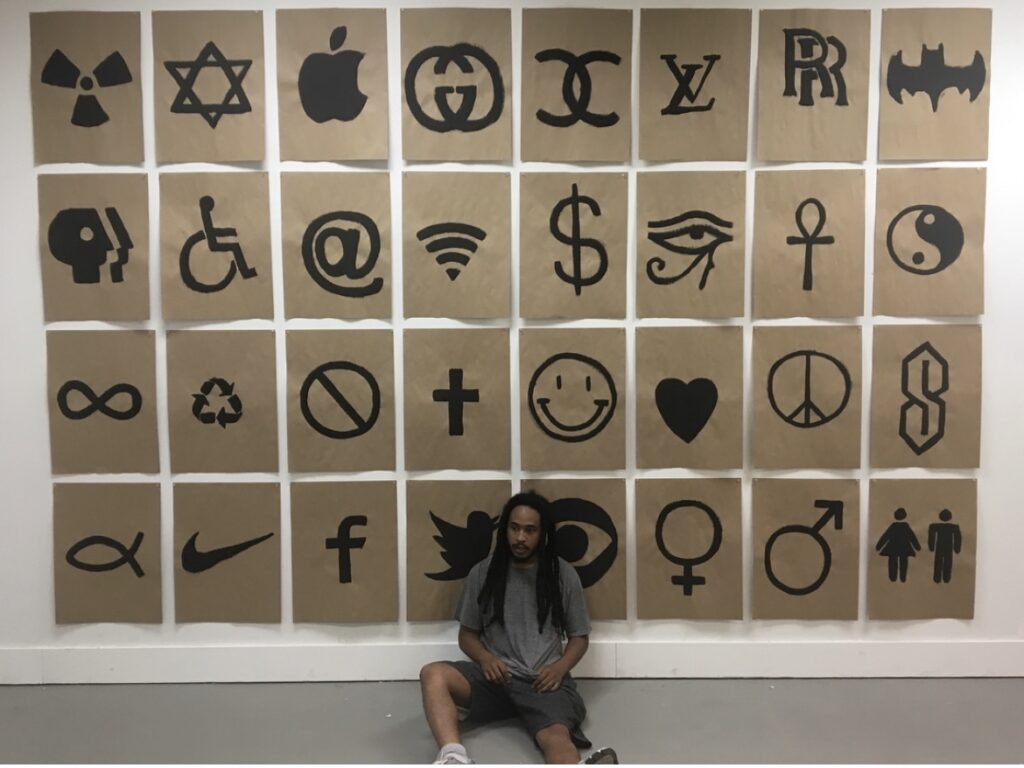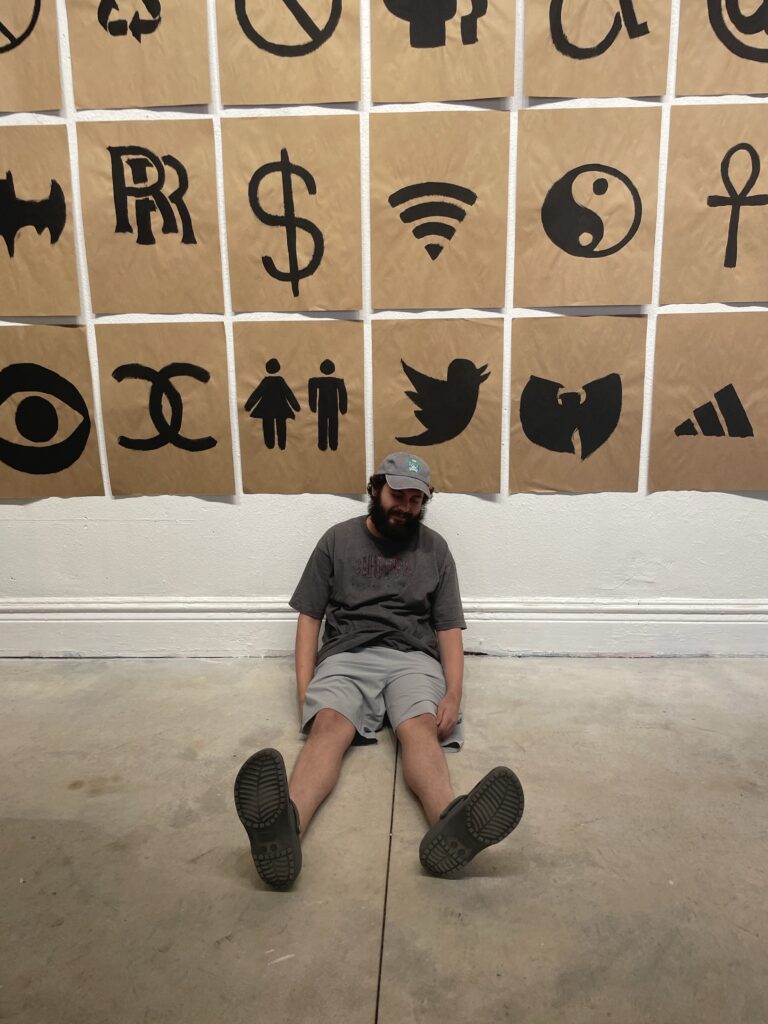 Huge shout out to Merge Culture and Bloom On Franklin for putting on such a dope event. Being a monk it's very rare that I get a chance to see my favorite artist do a art show, so this experience was special.