After mastering all four elements, Onlyonetwo has become the "Black Alchemist".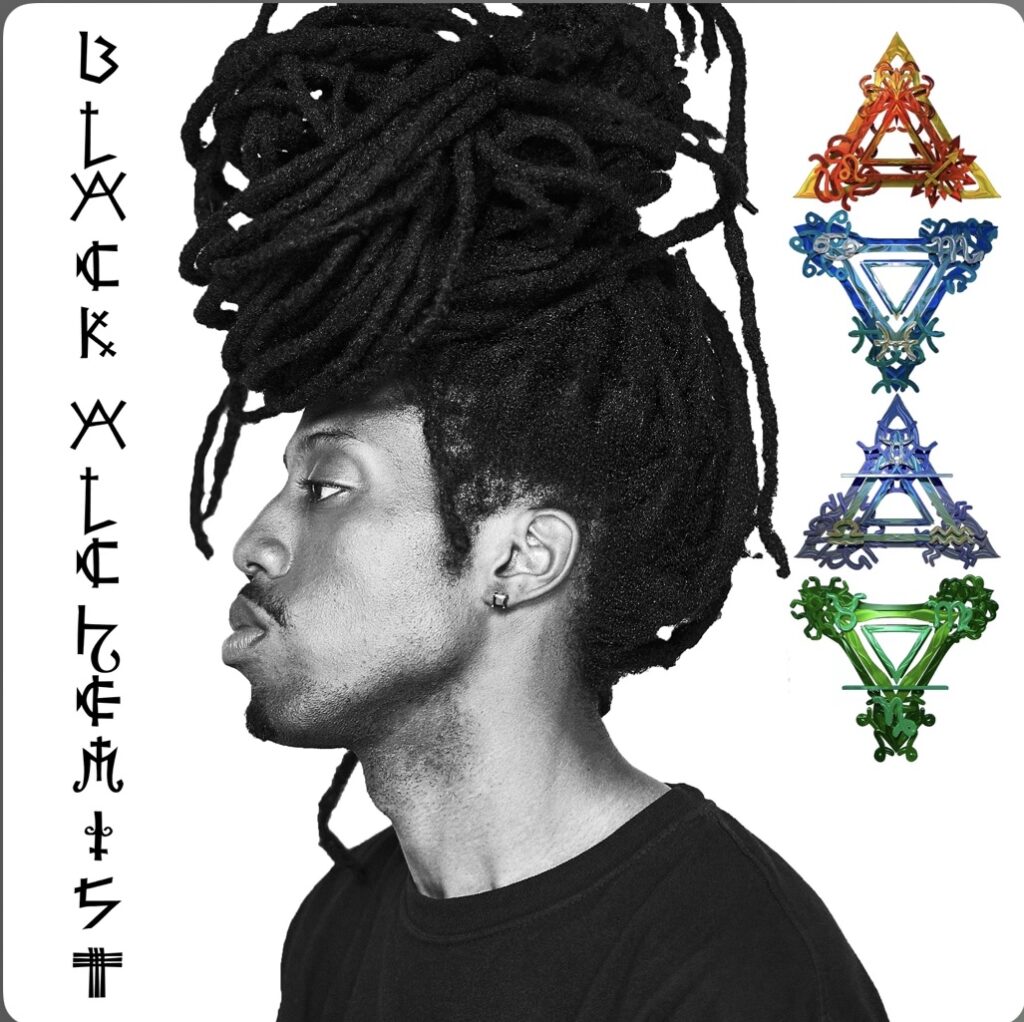 The project kicks off with "Golden Chopsticks", which has Onlyonetwo harnessing his Lion Style secret technique. That flute sample over the hard hitting 808s sets the tone. This track has some many quotables for me. From the NFT line to the "I'm from the south" line, bro came with straight bars.
The instrumentation on "Moody Daemon" is on some Men At Work shit. The homie Mike Weezy really did his thing on production. This joint has one of my favorite hooks on the whole project. We might need a video for this one next.
After having the songs off the "Element EPs" in rotation over the last few months, all the previous releases songs just hit harder in context with the album. I could see "Poison" in a montage for like a Netflix romance show. This joint also shows Two's versatility.
The Cloud Rap vibes on "Snake Skin" make it my second favorite track on the project. The etherial production pairs well with Two's slowed up flow. We def need some visuals for this joint.
The message on "Storm" is a vibe for sure. Since we from the south, a storm ain't shit to us. Things might be rough at the moment but we gonna make it through the storm. This joint needs to be in Madden or some sports game. I could also see a boxer or fighter walking out to this one.
"Live Free" is one of those feel good tracks. This is one of my favorite videos Two has dropped and it added a lot to the track. One of my favorite hooks on the album.
We need Rod Wave on the "Count Ya Blessings" remix, do that shit for the city mane. This is one of the hardest tracks Two has dropped to date. Mike Weezy snapped on layers of this beat. That bell doe!
"Broken Feelings" is on some melancholic vibes. It was a nice change up from the other tracks and I dig the vocals Two went with on the hook.
I can't wait to hear "Blinded Soul" at a live show. This track has a great energy and vibe. Two's flow is top notch, especially when he hits that Isa Rae line. Air EP really snaps!
This track right here man gets me with all the feels. This track is so St.Pete man. Not sure yet but this might be my favorite track Two has dropped to date, hands down my favorite joint on the album. Brett Philips from the Rays needs to have this as his walk up music.
"Hollow Love" is that bop. I really love the approach Two went with on the hook reminds me of some early 2000s vibes. That ex lax line had me rollin.
"Streets Of Rage" is gonna be a movie when Two performs this joint live. The anthem vibe allows for repeat listens. Certified head knocker.
"Dirty Laundry" is on some beach party vibes. Two is able to make mainstream sounding tracks that are accessible for everyone without coming off as corny or forced. I could hear this joint in a movie as well.
Ever since Two's cousin Jha Asjawn kept playing this at work, that hooks been stuck in my head. The visuals brought the track to the next level.
"Complicated" is gonna go off at a live show. The hook gets stuck in your head. Two's double time flow at points in the track sets it apart from the rest.
"Black Swan" was a great way to end out the project. One of my favorite Two tracks to date. This joint just uplifts you if your feeling down. Mike Weezy put his foot into this beat mane. Amazing song.
The album roll out for this project is unmatched. Despite hearing many of these tracks on previous "Element EPs" they all make more sense within the context of the album. "222" was my album of the year in 2020 and Onlyonetwo totally surpassed that project with "Black Alchemist". The cohesive production from Mike Weezy is some of the best production I have heard all year. Definitely will go down as a 727 Classic one day especially with "Southside Baby" on the track list.