After dropping back to back 813 Essential Albums, Gat$ & Jordan Patrick raise the bar another notch on the 3rd installment of the Robb Series, "2 Much 2 Robb".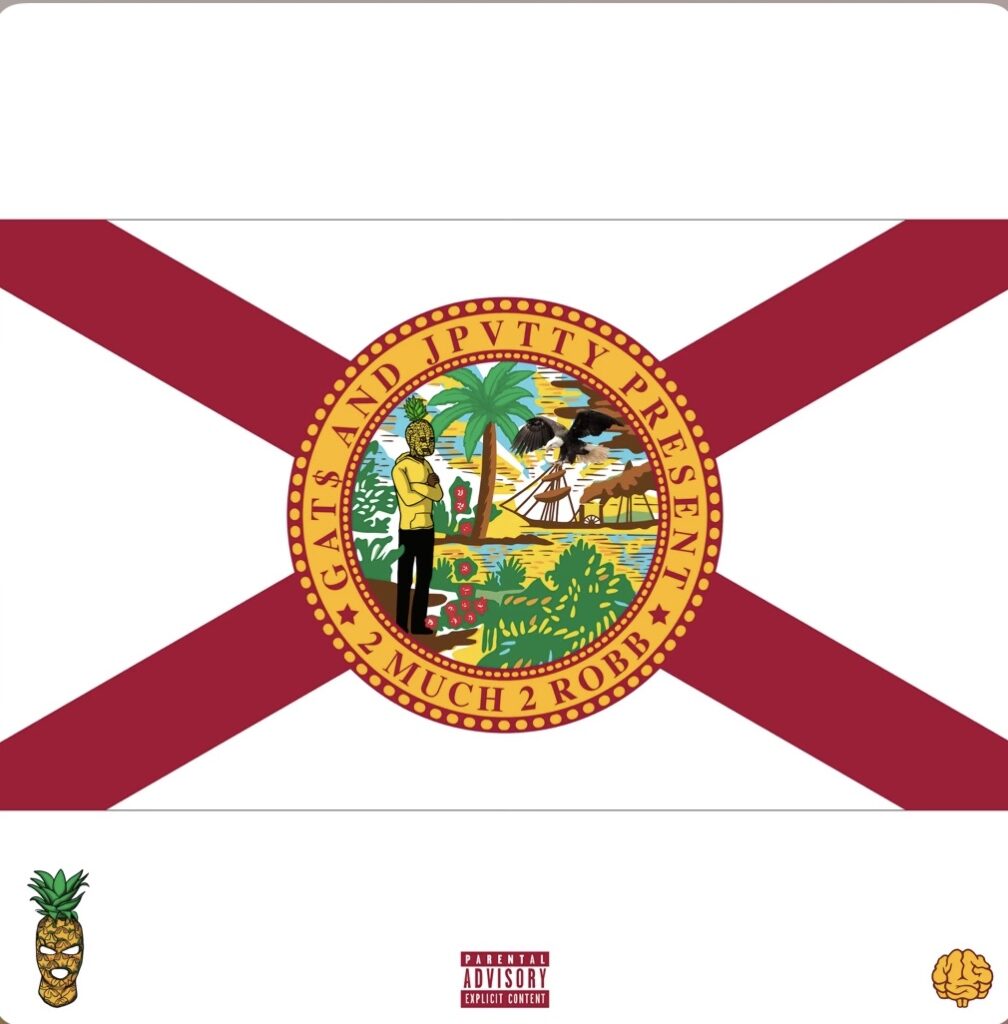 Off rips the duo smacks you in the face with "Control". If I still played football this shit would be my walk out music. Love Gat$ energy on this one. This is one of the hardest hitting tracks I've heard all year, Jordan did his thing.
Not sure what film or show the sample on "Zion" is from but it's sounds like some 30s gangster shit. Those keys from Jordan are too cold. The recently dropped visuals for this track brought it to the next level. That features line is a stand out for me.
"Frost 3:16" is my favorite track on the album. Those chimes doe. The way Jordan shifts the beat after the hook during the second verse is my favorite part of the track. The piano rift mid verse was a dope touch. At the listening party I felt this track in my soul and that has carried on to this day.
"Differences" with Keisha Grey reminds me of something that would have been on Gat$ previous album "Robbed". The hook is one of my favorites on the album, it really hits home. That flute sample in the background added to the soundscape. Keisha Grey closed out the track perfectly. This is low key on some French Riviera vibes.
Gat$ brings the homie Jay Browne through on the wonky head knocker "Whip Appeal". I would like to see visuals for this joint, that would be really dope for the 813. Jae Browne has been killing the features as of late. Before each emcee spits I dig how Jordan slows down the beat a bit to fit the flow. Big 813 shit on this one.
Jordan killed the strings on "CASTAWAY". This is one of those tracks you put on when your out on the boat or beach smoking that za. Really fun track, love it's placement on the project. one of my favorite hooks as well.
"JERSEYS" needs to be played at the next championship celebration. This one definitely has end of the movie vibes to it. Gat$ spits some real shit about fake friends, putting them in there place.
Despite having a bit of a somber tone to it "WHATEVER" is one of my favorite tracks on the project. You can really feel Gat$ emotions on this track. Anyone that has lost someone close to them can relate to this joint. I lost my best friend to suicide, so this one hits different for me. Jordan snapped on the beat, I love anytime he adds in some Cloud Rap vibes to his production.
"MONEY PHONE" has a funky aspect to it. I really dig Gat$ flow, how it's a little bit more sped up at points. Solid way to end out the project.
The homies from the 813 really out did themselves on this one. I feel they topped both their previous efforts, which is rare in a trilogy series. The listening party added some much to the album so I thank both of them for putting that together. I love what Gat$ & Jordan Patrick do for not only the 813 but the whole Tampa Bay scene as a whole, proving that great music will always rain supreme.