Just in time to kick off the season, the homies at REACH have unveiled a small REACH Buccaneers capsule featuring 1 of 1 pieces all hand picked, washed, screen sized, and tagged in REACH.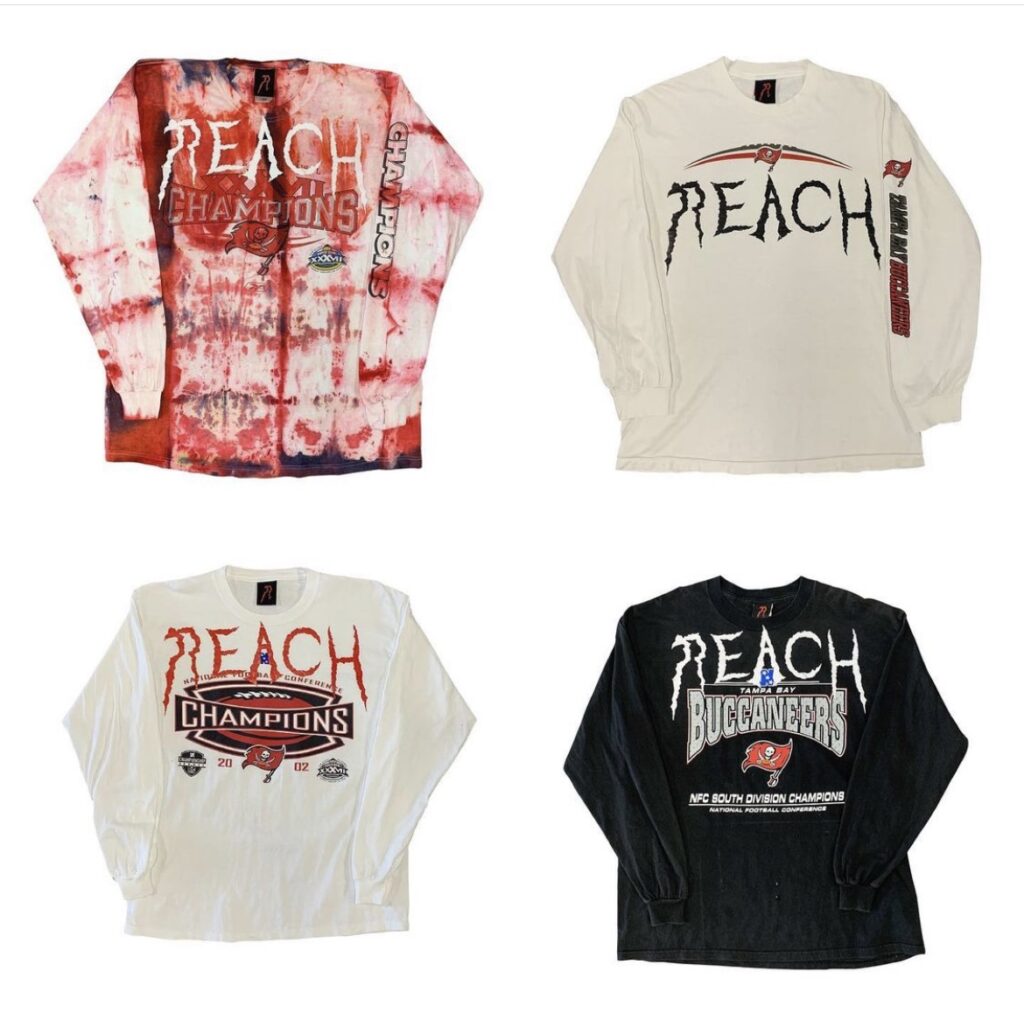 As a Buccaneers Season Ticket Holder you know Jit is gonna have to pull up and pick up a few of these pieces. One stand out for me is the dyed long sleeve with REACH in white font right on the top. A majority of these pieces pay homage to the historic 2002 Championship season.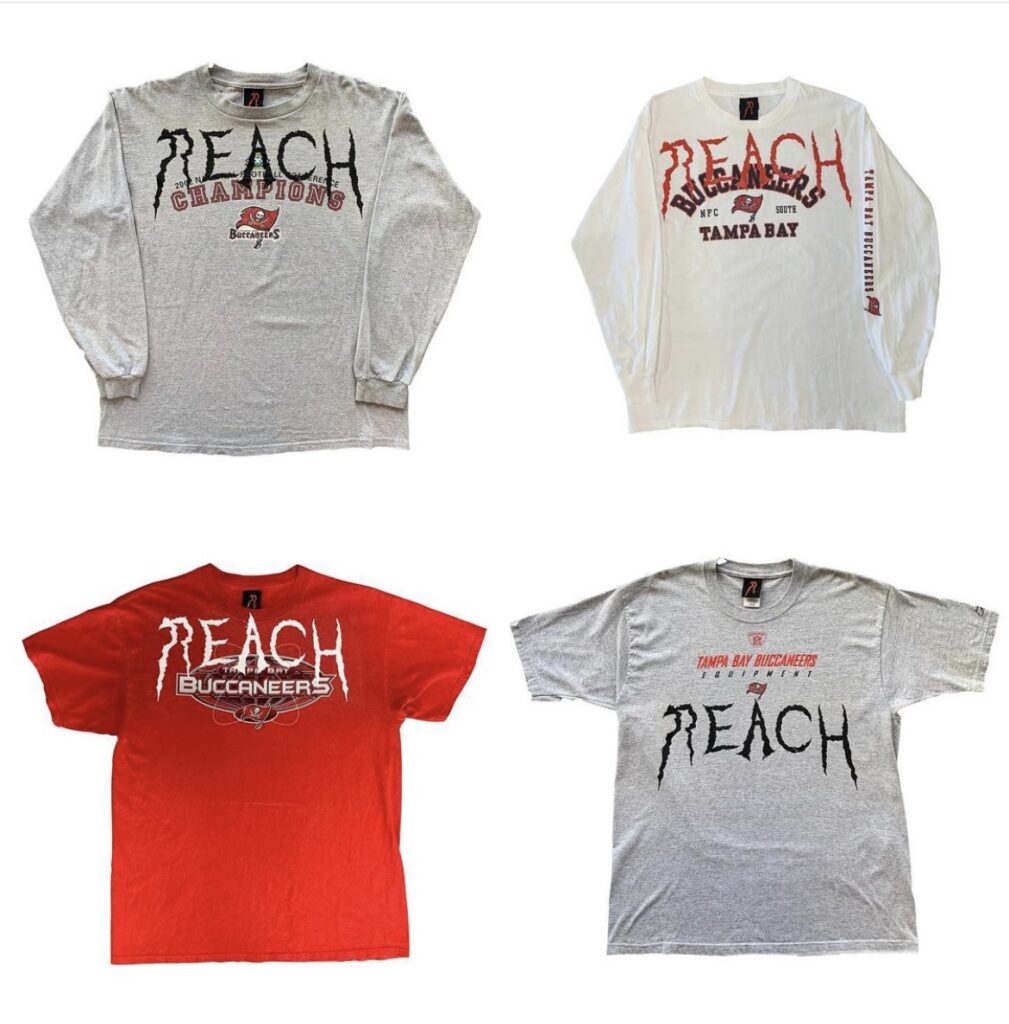 For those hot game days I'm probably looking more towards the tees so if available any of the grey pieces will do so I can still rep the krewe and the gang. That grey practice tee esque shirt with the black font is a banger. Really love the fact the homies went the extra mile and tag all their pieces, really does make a difference.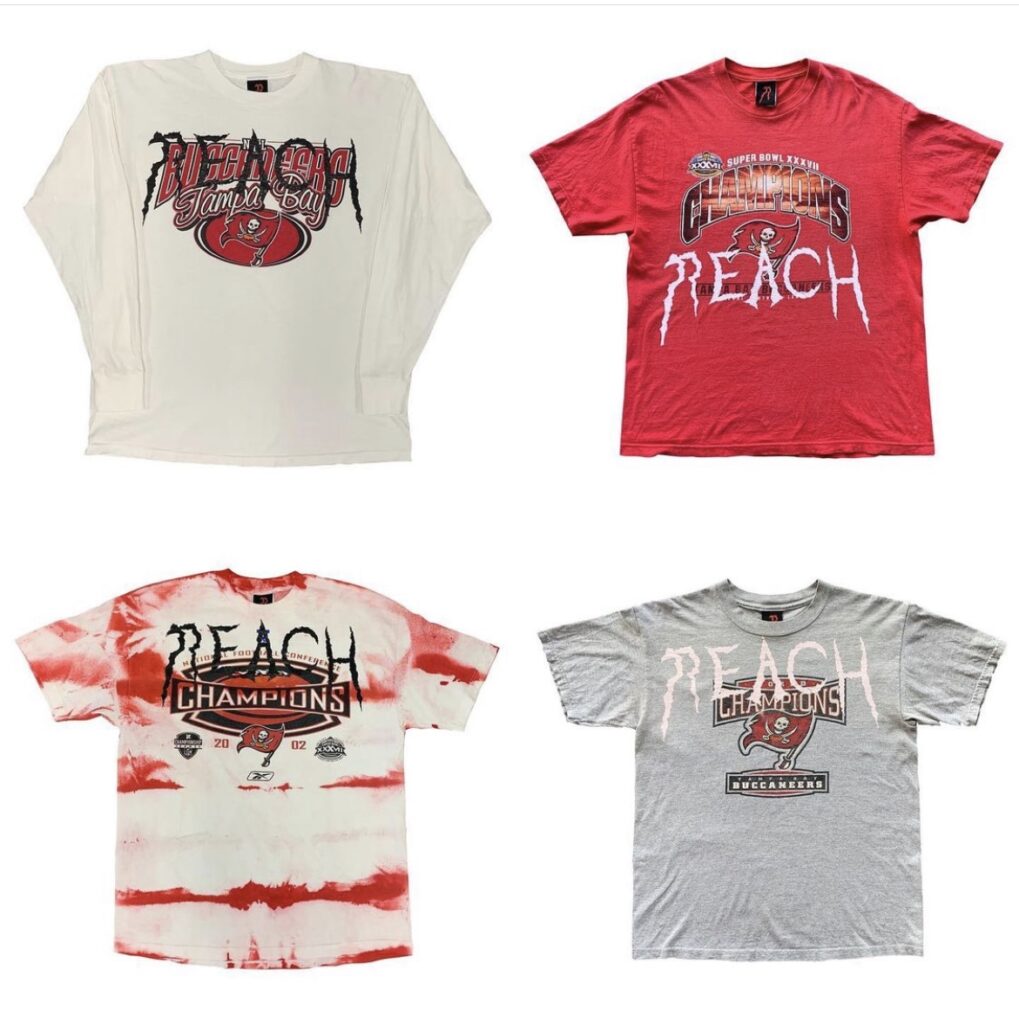 Hands down my favorite piece in the collection has got to be the dyed tee. Not sure what size it is but if I can get my hands on it, it's mine. The dyed look just hits different on a Bucs championship tee.
With the season gearing up and these all being 1 of 1 pieces I would recommend not sleeping on this drop, because once they gone they gone my friends. Everything is made in REACH!