Fresh off his "Just People With Ideas" art show, Robert Gallardo has unveiled his latest collection of t-shirts.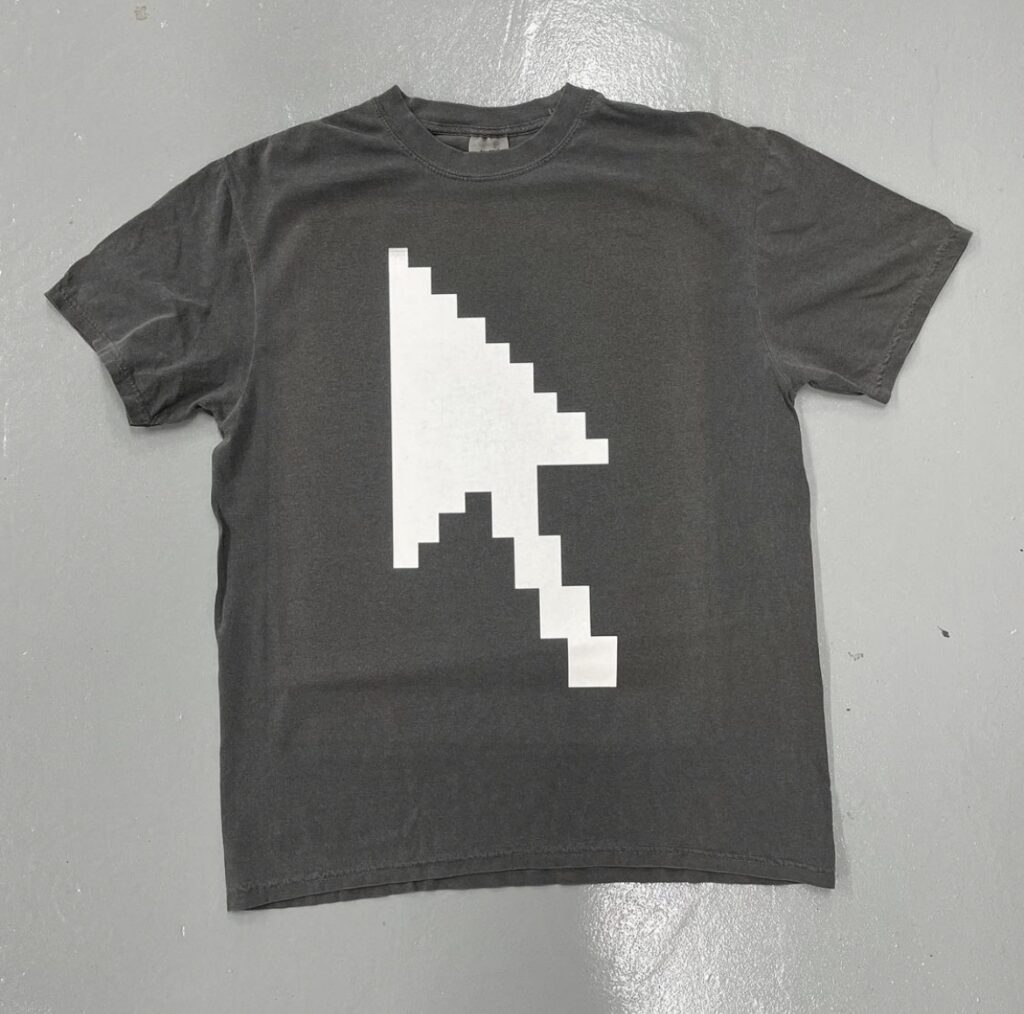 This shirt version of his latest piece "Cursor", brings the piece to life. Of the new series of physical works from the show, "Cursor" was my favorite, glad it made the cut to be on a tee. With that grey color way you already know I gotta scoop that one up.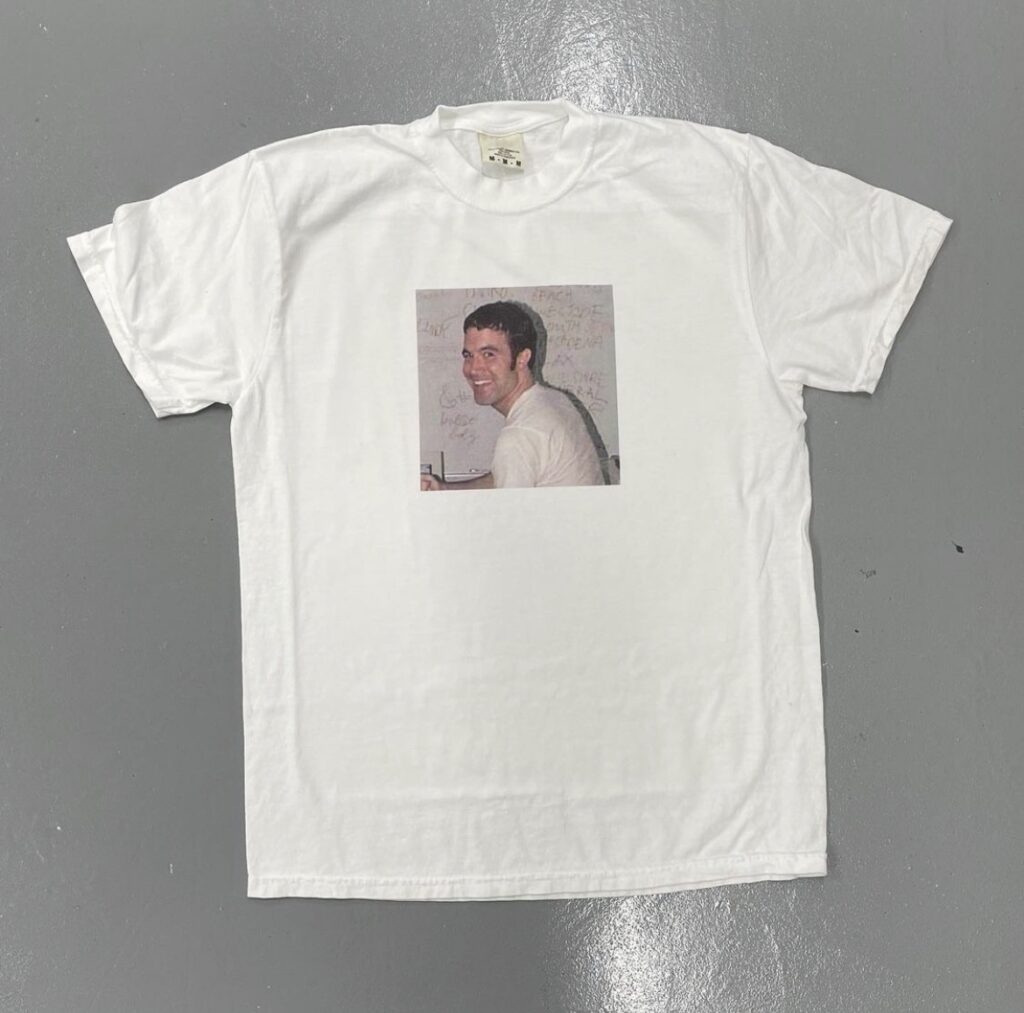 This Tom from MySpace shirt is very nostalgic. He was a lot of our first friends back in the old MySpace's days. Despite the platform being on the decline, Tom will always live on in our hearts and now on our shirts.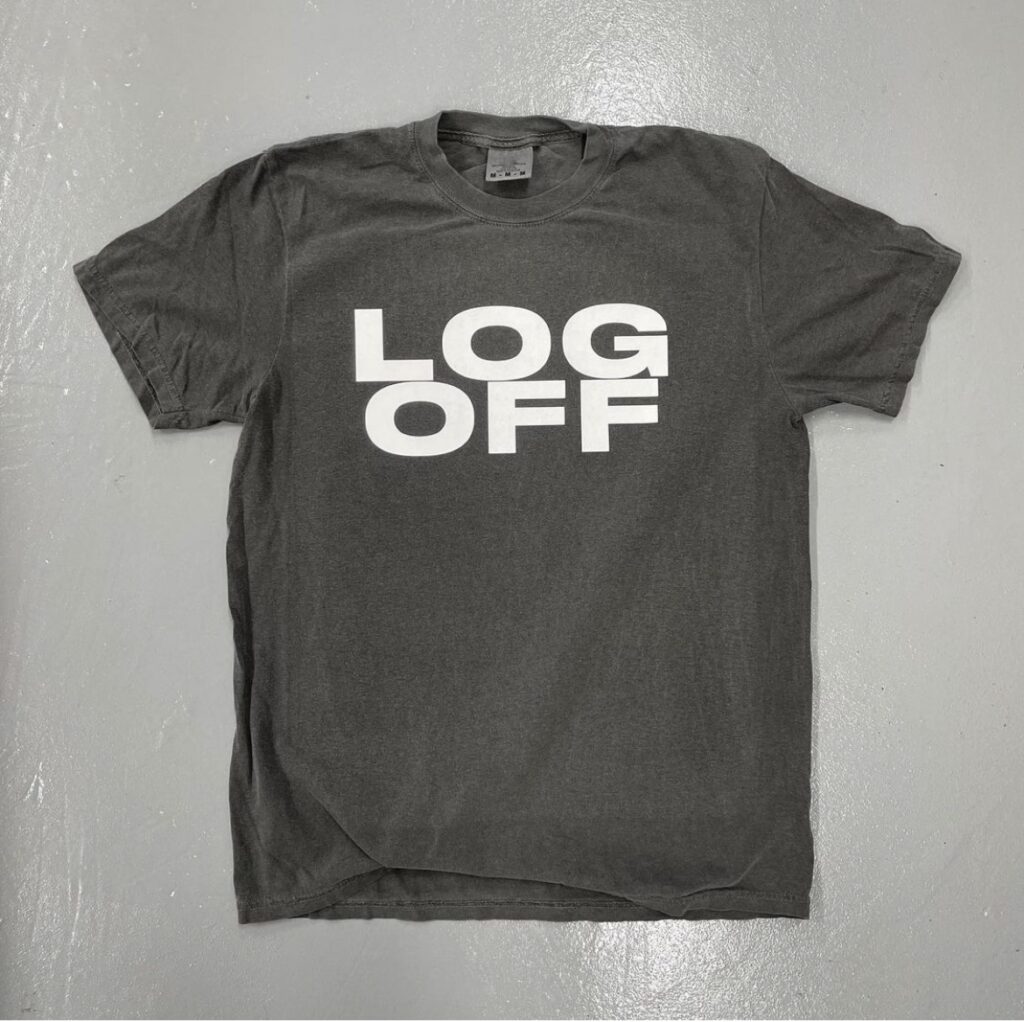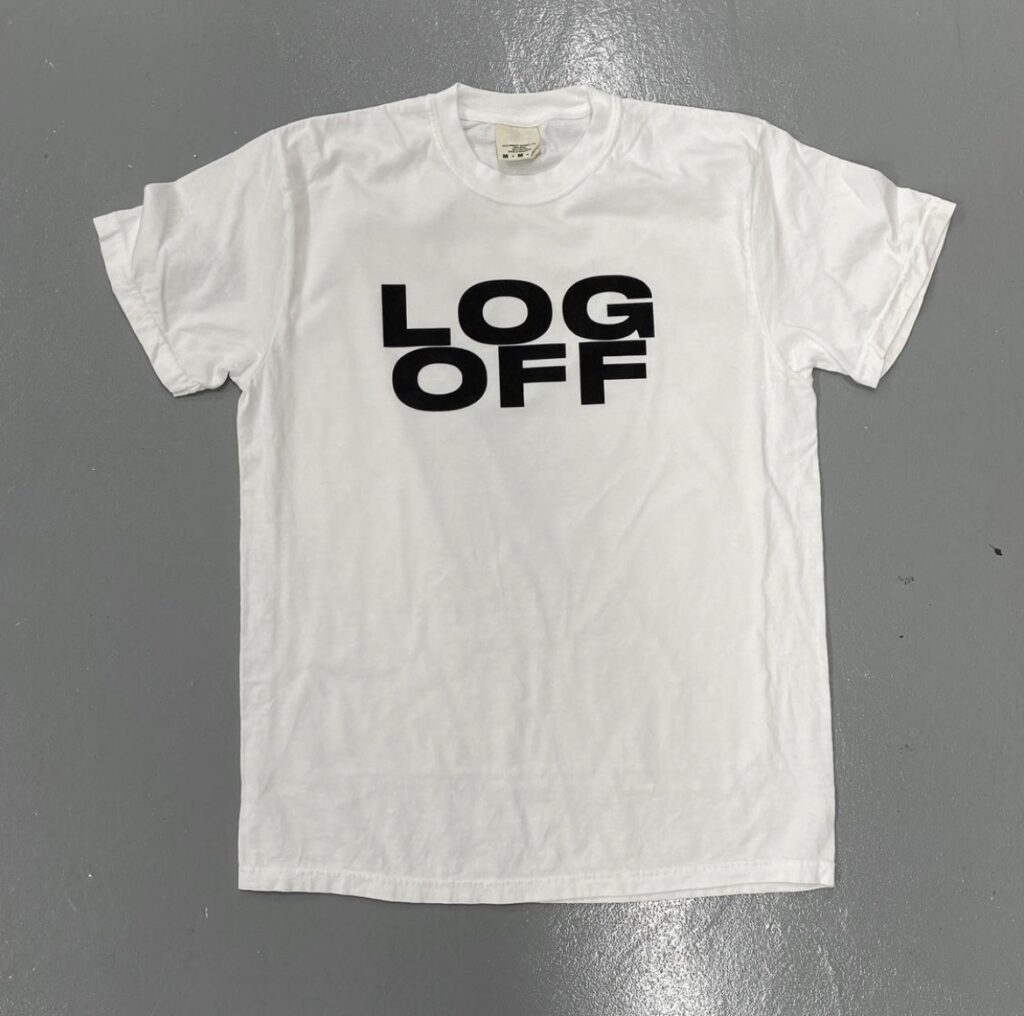 If there is a WEB3 version of "Get Out" it should be called "Log Off". Coming in grey and white color ways, you already know I'm going grey all day. When I see the shirt I also here "Hey You" by Jordan Patrick in my head so hopefully he could record the soundtrack.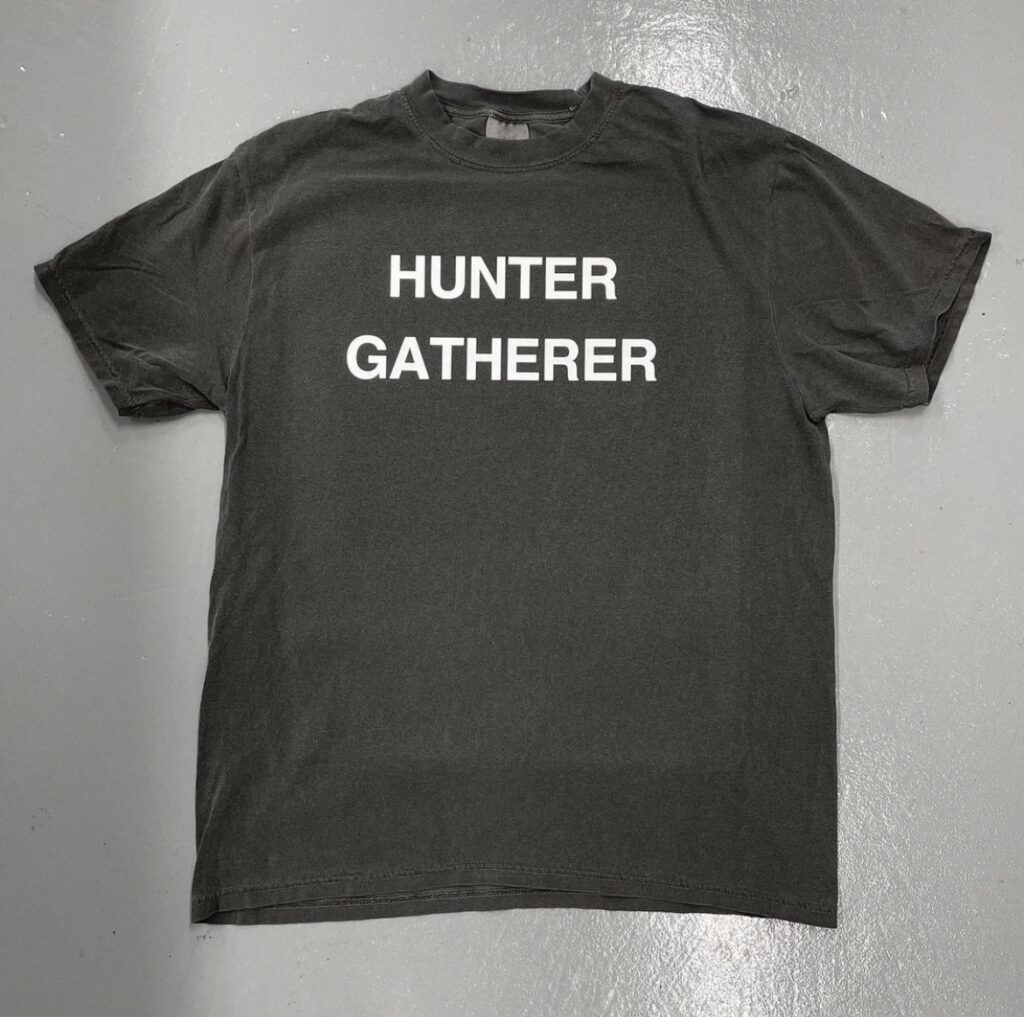 This one has big nomad vibes. Could this be a tease at some upcoming No More Land merch, or possibly a hint at a more nomadic state Gallardo will be returning to.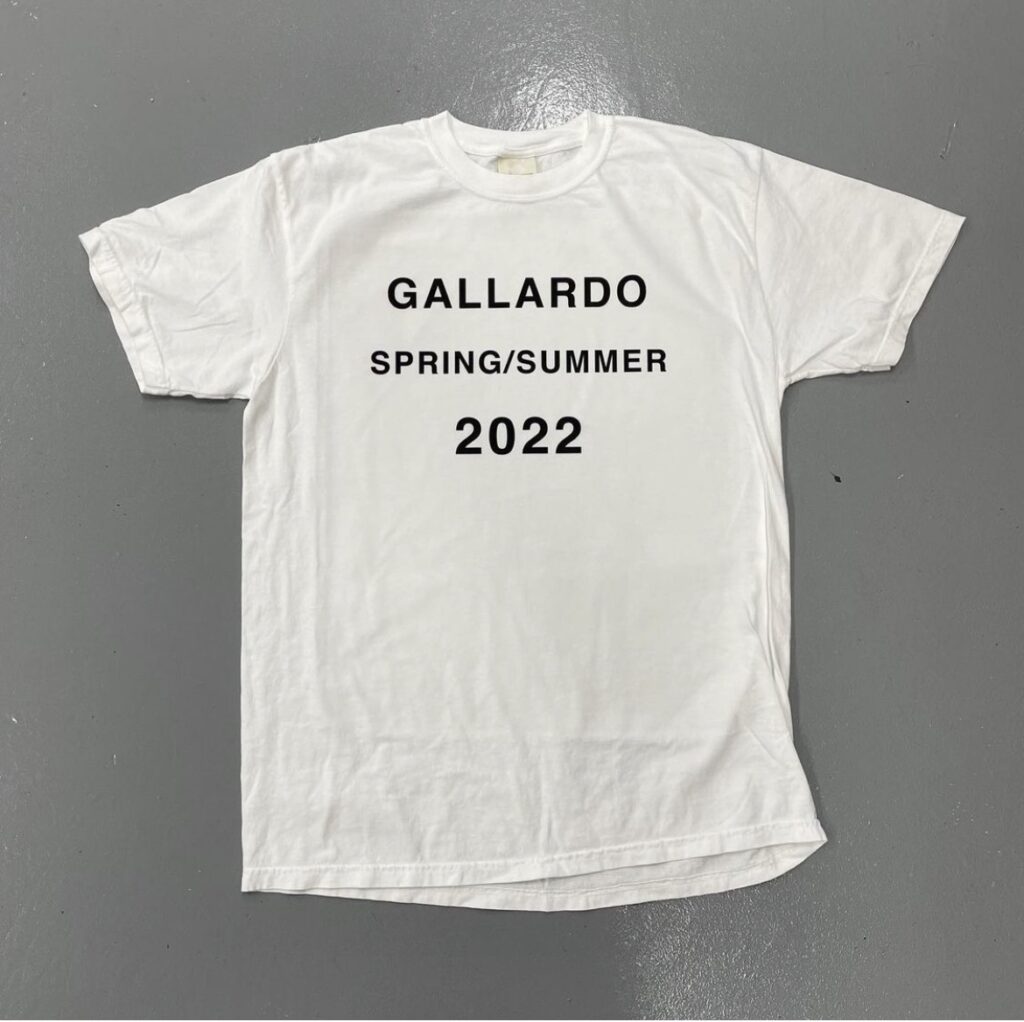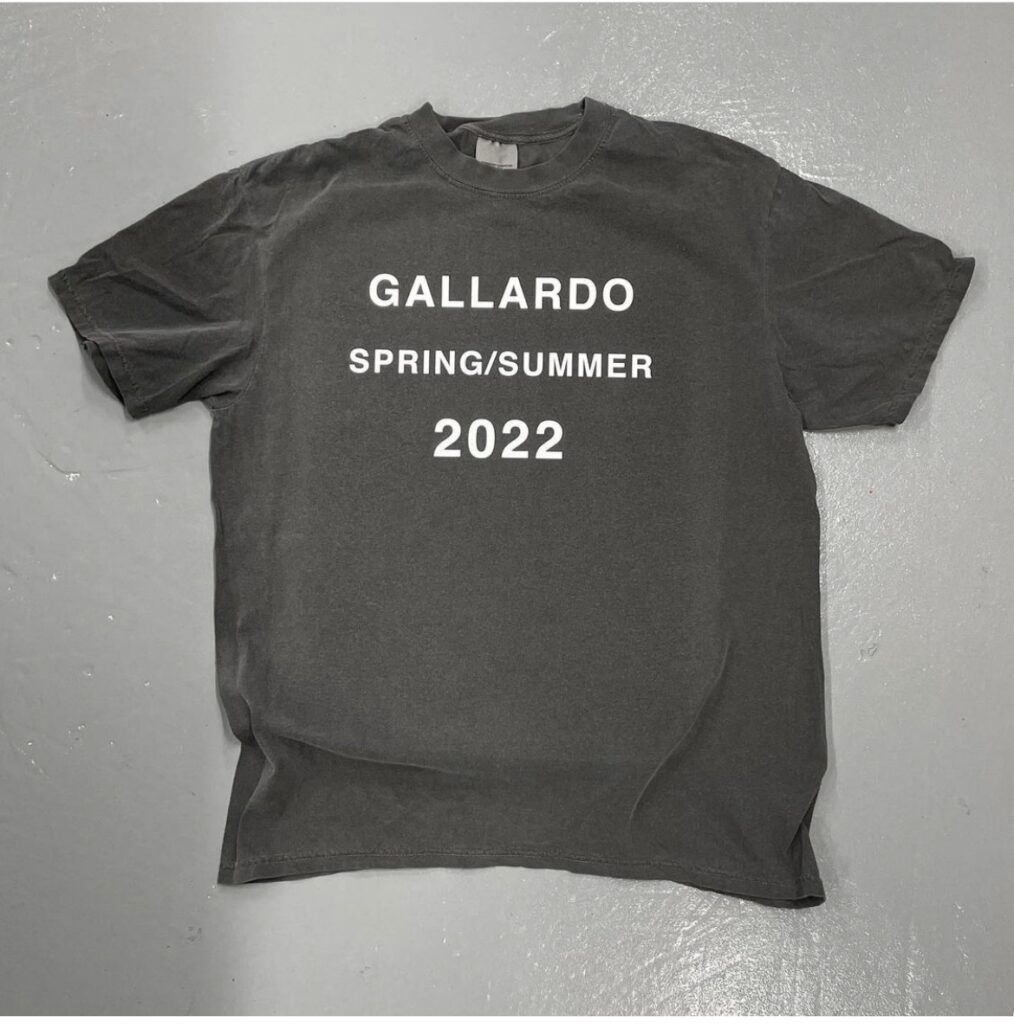 These joints are high fashion as hell. Simple and to the point. That grey one might be my favorite piece of the whole drop.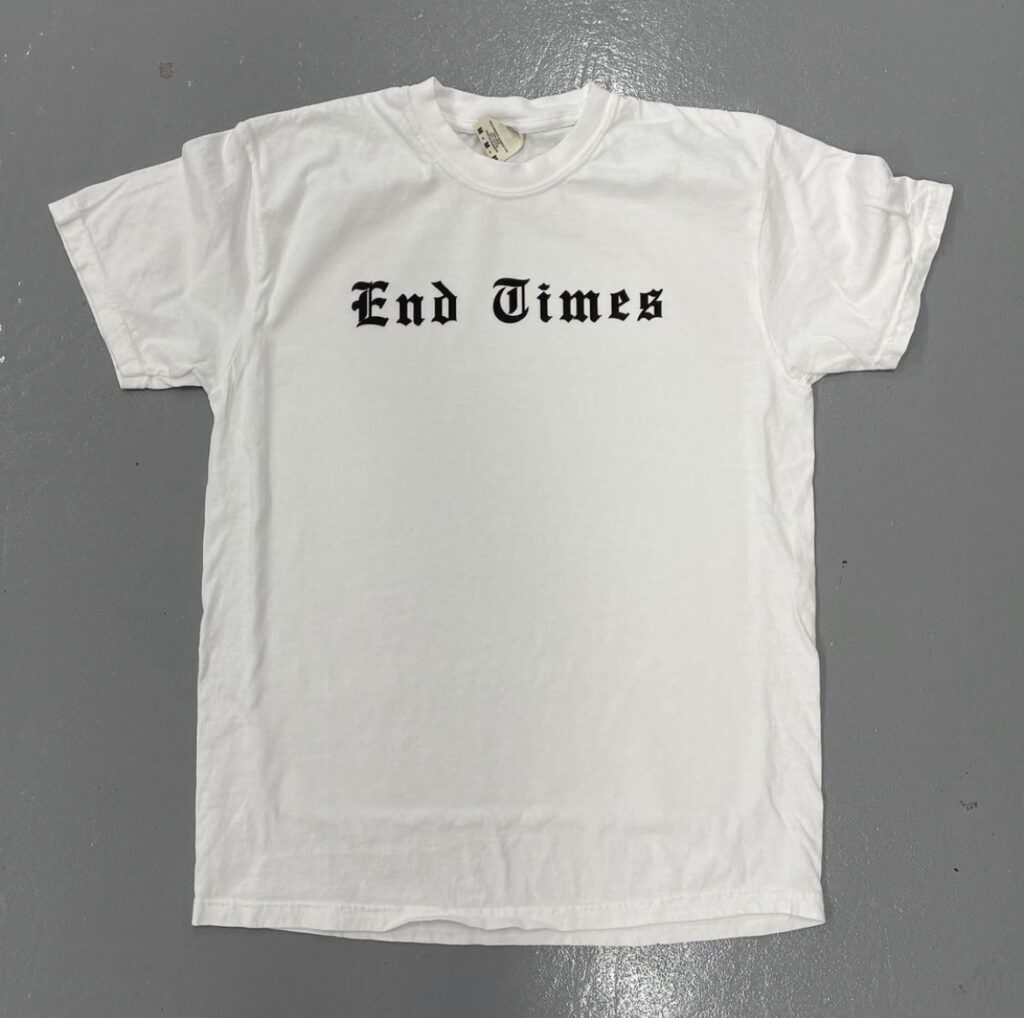 It could be the end of days or the end of times. So many different subtle meanings on this shirt is what hits for me. Out of all the white tees this is my favorite design.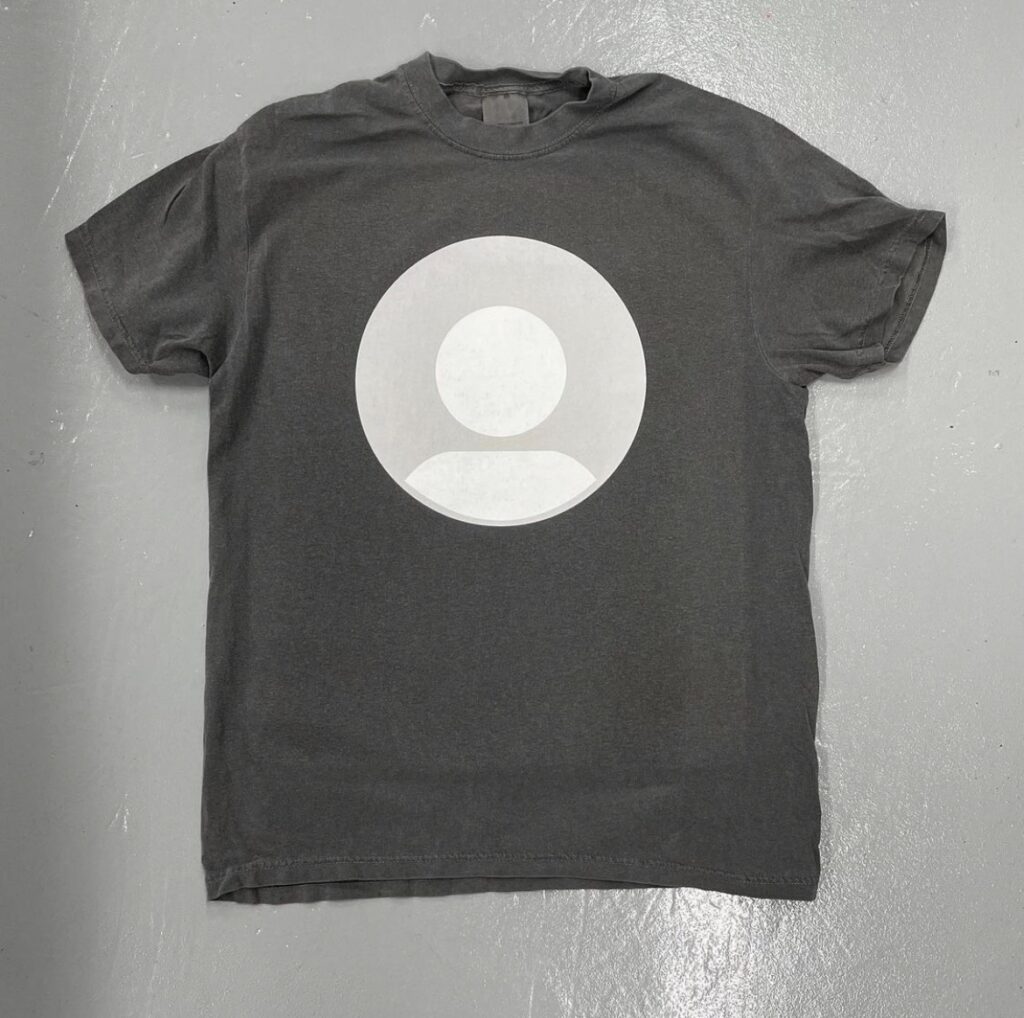 This is a big shout out to the "No PFP Project" family. Down the road I will be incorporating the ones I own into my own line, but until then I have to get this one to show love. Maybe that long sleeve will drop for the winter collection.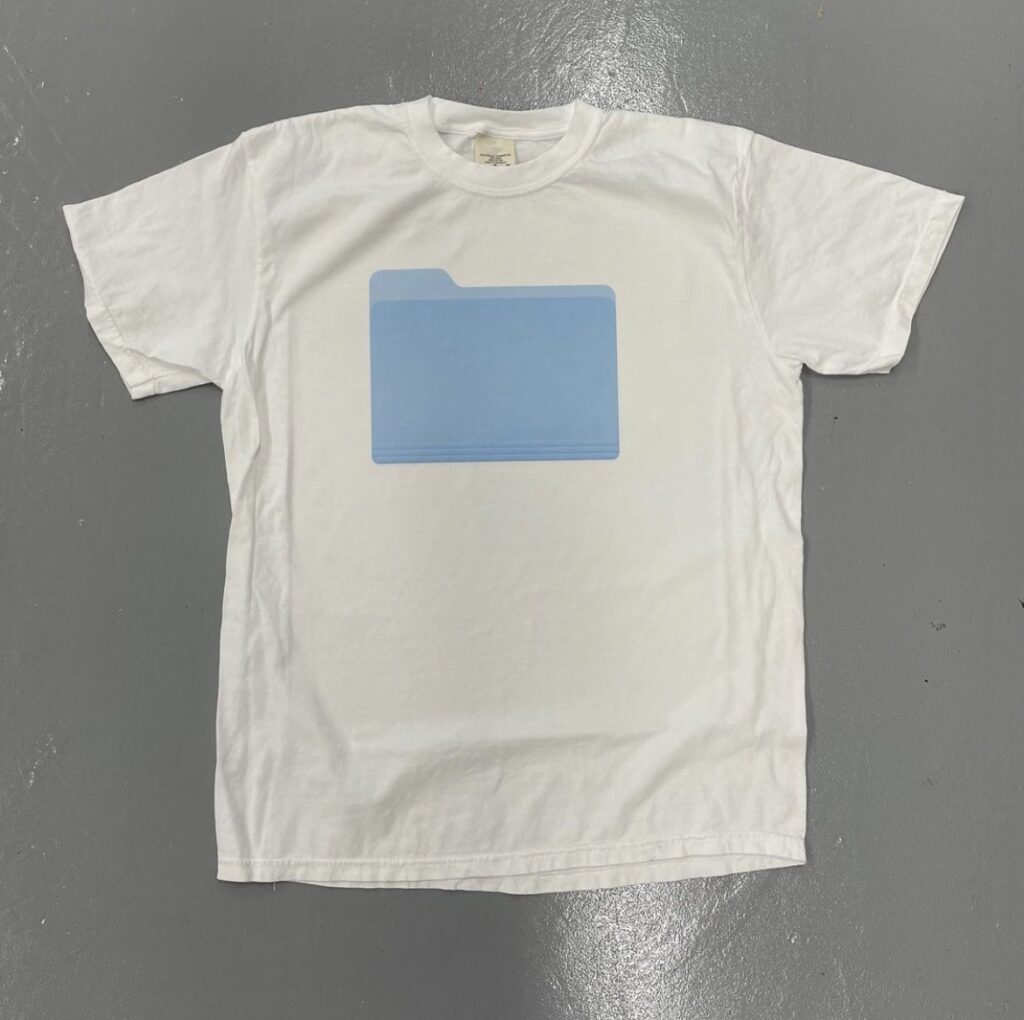 Sometimes the best thing to make is a new folder. Reminiscent of the folder rug Gallardo designed last year, this tee makes a perfect pairing to go with the rug. If a grey color way is available id pick it up.
Not sure if or when this collection is dropping, but I know personally I need about 3-4 of these joints for my wardrobe. With Grey Day on the way it's time to stock up on the grey pieces.