Comedian Jeff Smit has teamed up with Spitfire Comedy House to host "Dead Plate", a comedy roast battle of epic proportions.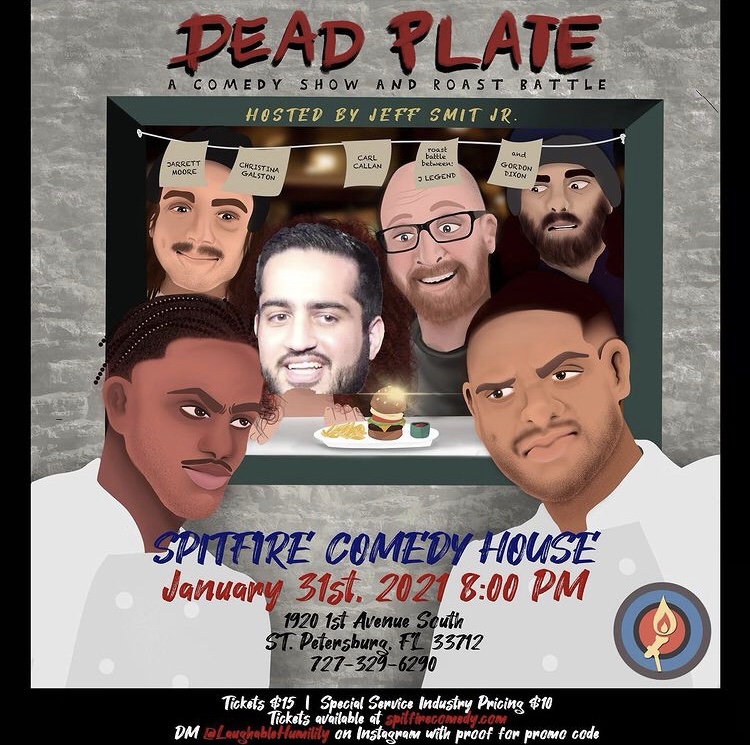 The show is headlined by an epic battle between Jay Legend and Gordon Dixon. If I know one thing locals are always down for a good roast battle, shit we might even try to join in.
The rest of the show is filled out with other Spitfire regulars such as Farzin Moradi, Quincy Dinke, and Jarrett Moore. I am hopeful that the man himself Jeff Smit Jr takes the stage, he is one of my favorite comedians coming out of Spitfire lately.
Think of the battle tonight as a preview of next weeks Super Bowl match up.. Tickets for the battle are $15 with a service industry discount the tickets only costing $10. Come out and support local comedy right here in St.Petersburg at Spitfire Comedy House 1920 1st Ave S.