For their Threshold presentation Garbäj Clothing takes us through the High Court Of Garbäj for their AW23 Runway Collection, with a particular focus on the Ouroboros.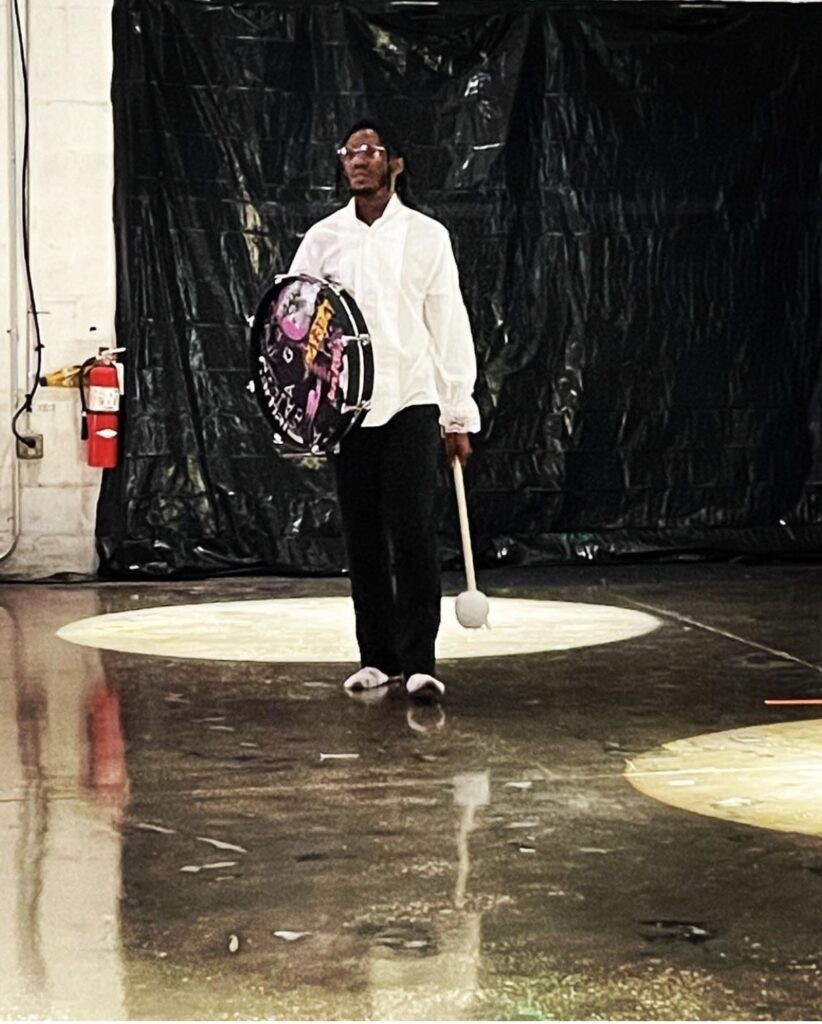 Things started off with Rishi Beats modeling for Look 1. Portraying the bard of the court it fits the model as well as Garbäj. The design of the Chronicle Drum Shield made it feel one with the fabrics.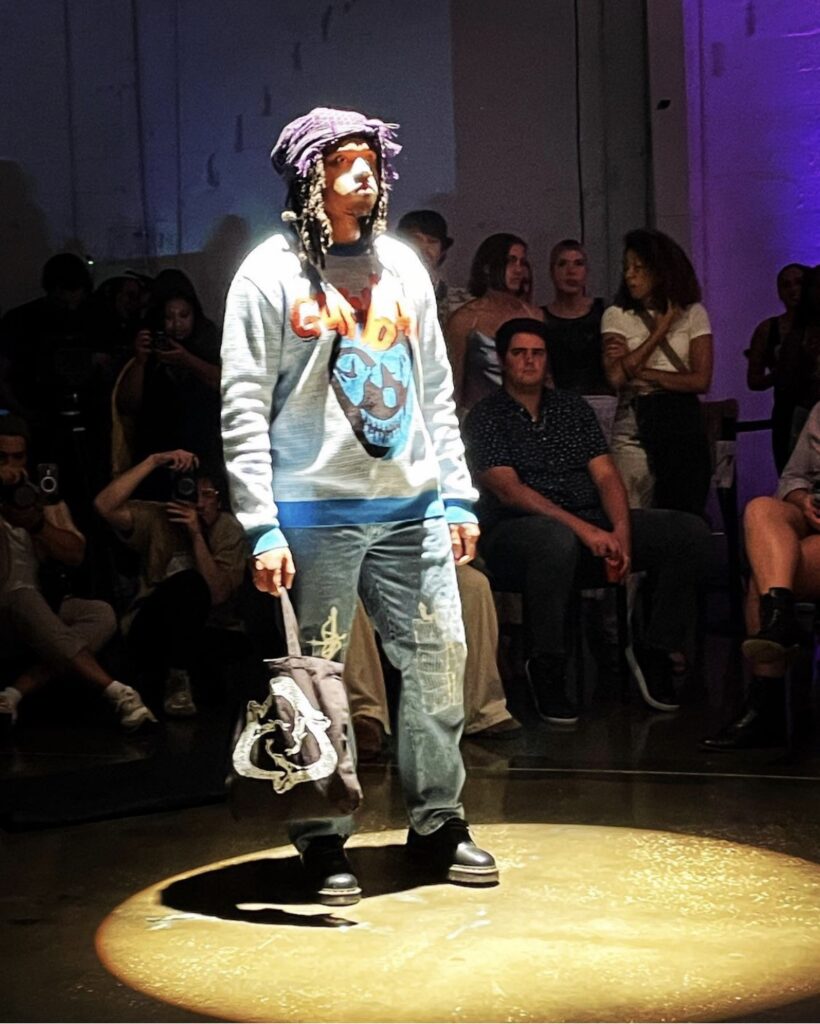 One of my favorite looks from the show was Look 2. From the Ouroboros bag, to the Garbäj Denim this look is gear for everyday use. Garbäj always knocks it out of the park with their crewnecks and this blue piece is no different.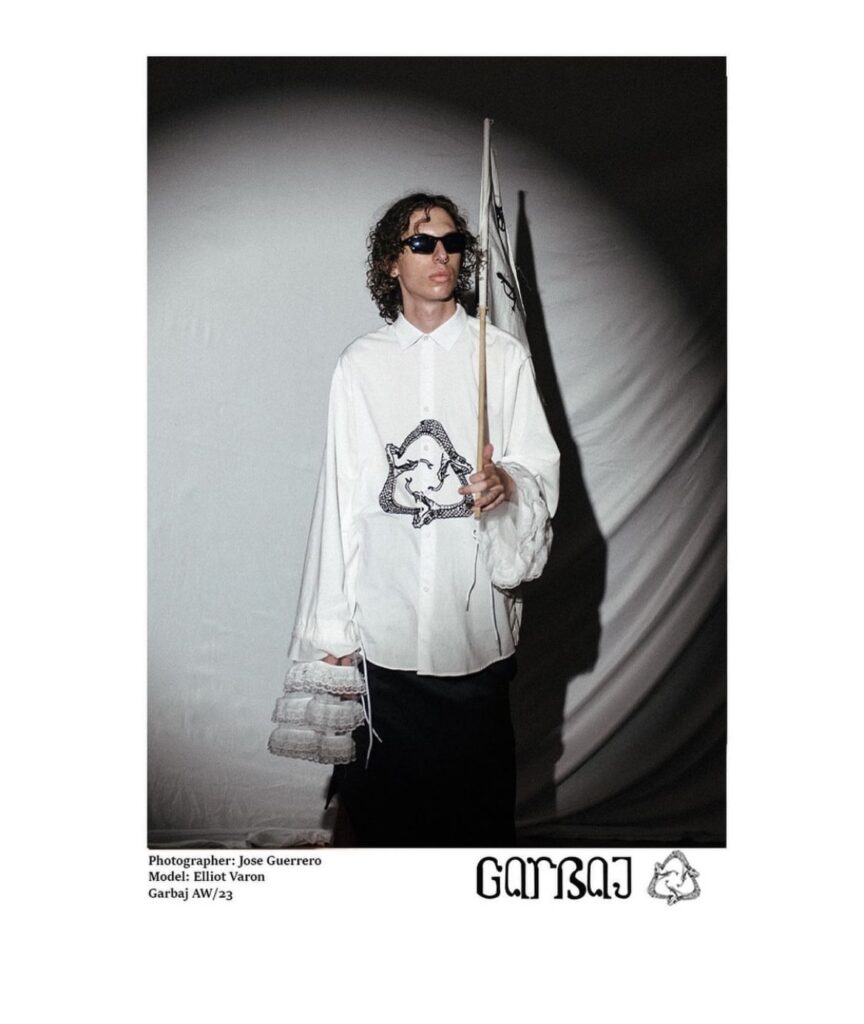 Elliot Varon was the model for Look 3 featuring the custom Recyclical Ouroboros printed custom sewn button up. Continuing the Ouroboros theme with this piece Garbäj always brings it up a notch when it comes to a runway show, it's the sleeves for me.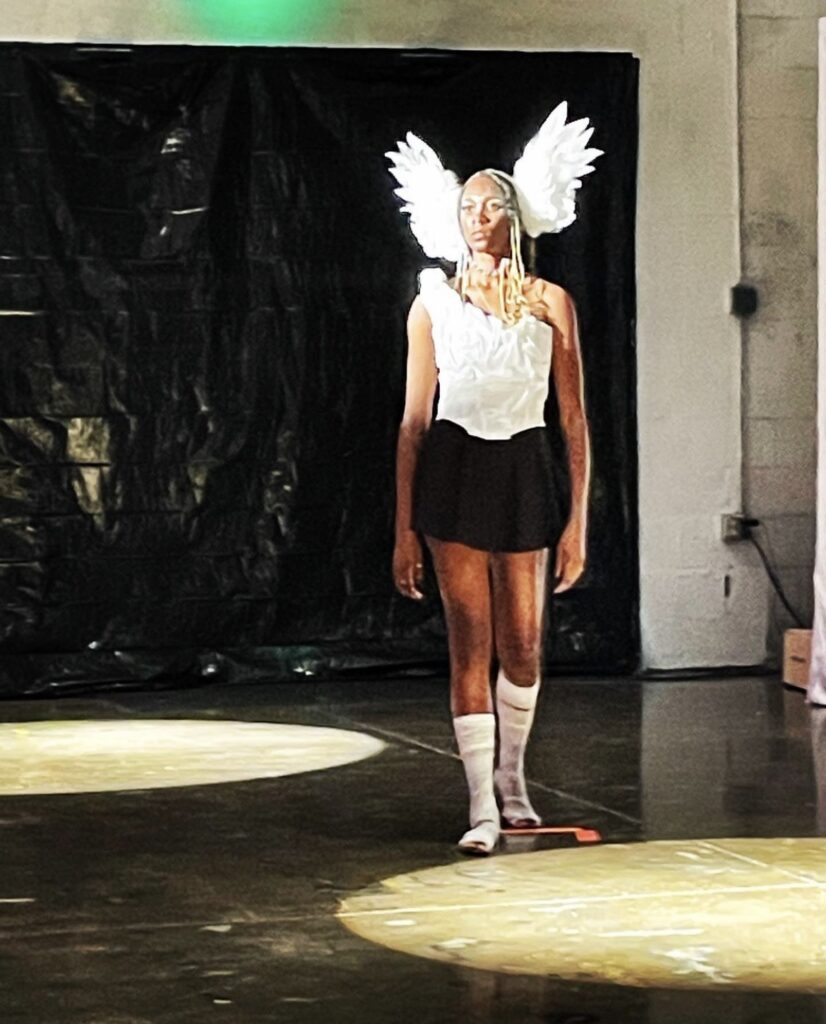 One of the more simplistic looks from the show Look 4 is portrayed in an angelic way. The head piece wings are a true statement piece.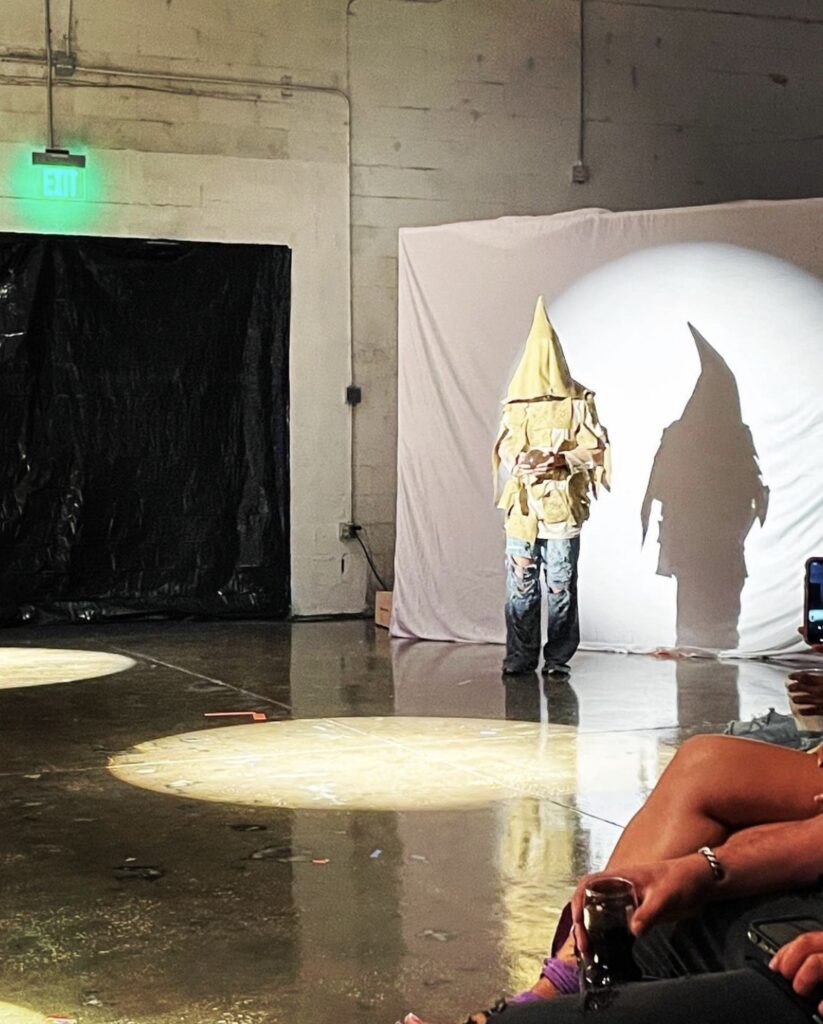 For Look 5 we have the keeper of the orb. The distressed denim fit the vibe, with the hood of the keep shrouding the figure in mystery. The keep sees all despite it having eyes wide shut.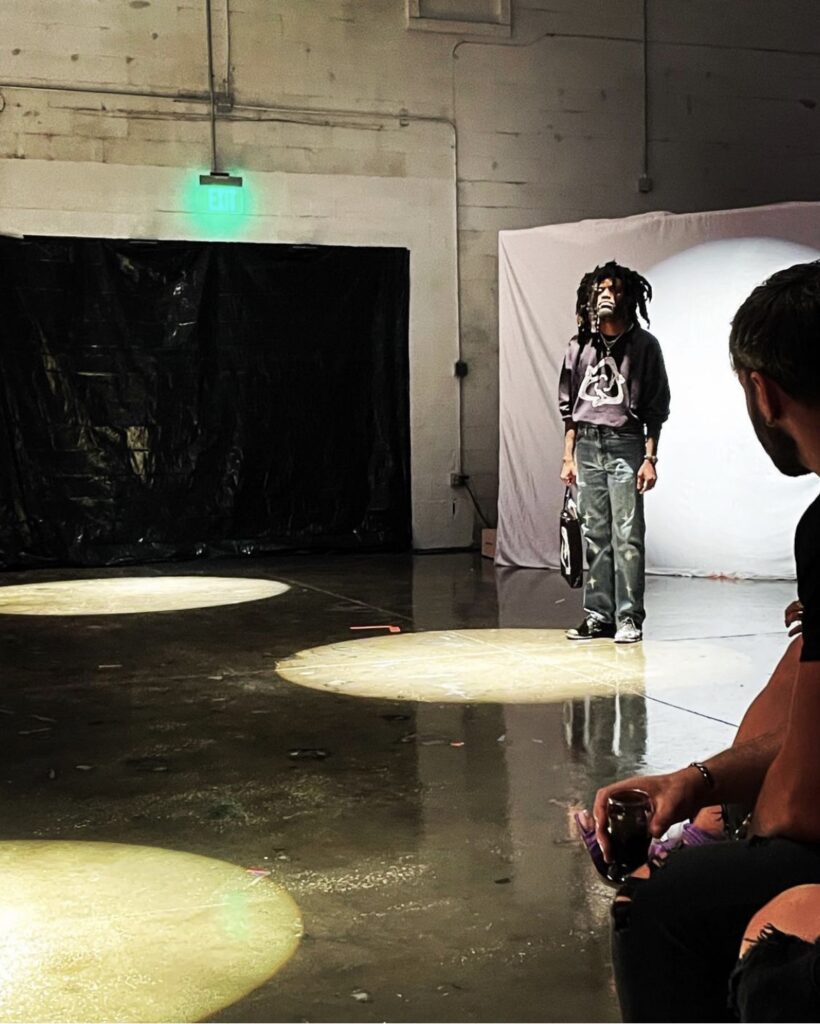 No stranger to the world of Garbäj is Big NHO himself Abstractpoet pulling off Look 6. The power of the Ouroboros is in full effect for this look. From the crewneck down to the tote, the circular symbol can be seen, displaying a symbol of wholenesses and infinity, truly opening the door into the world of Garbäj.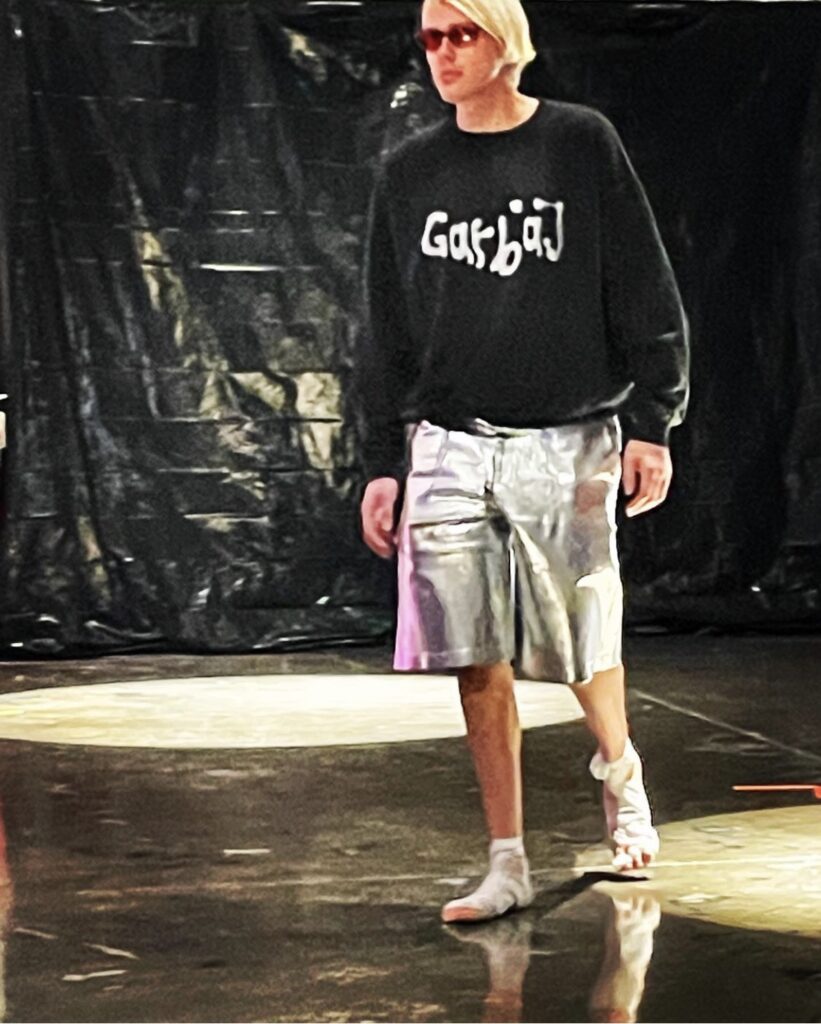 Look 7 is a bit more laid back. Could this be a prince or possibly a king in Garbäj Clothing? Reminiscent of past grey font crewnecks in the past, just like the theme of the show what is old becomes new again. The chrome shorts set everything off, appearing as comfortable knights armor.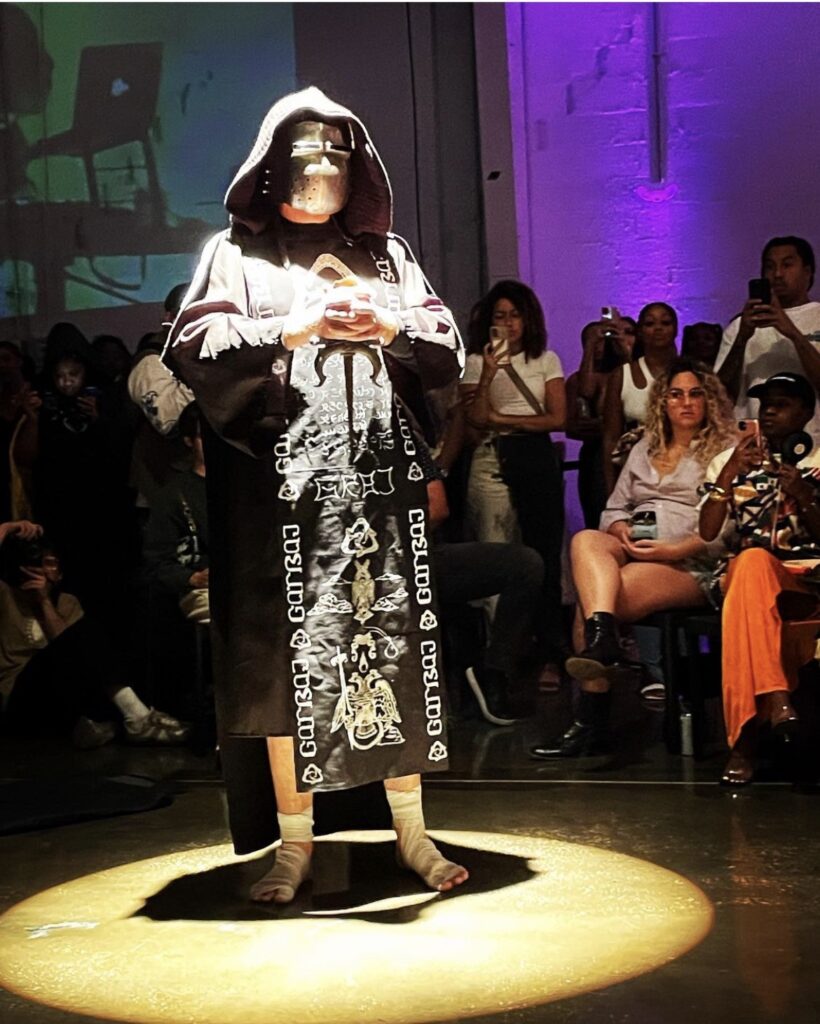 Look 8 might be my favorite of the whole show. The helmet and sigh show that the figure is ready to defend the kingdom at all costs. The images on his tunic feature the Ouroboros as well as a few other nods from the land. It's safe to say you better steer clear of this guy if your hailing from Caustic Castle.
This runway show is something you feel in your soul. Being a long time inhabitant in the world of Garbäj I love seeing the lore expanded on with each show and gear drop, making all lovers of Garbäj feel one. The music set the tone, transporting the audience into the high court of Garbäj.