The homies at REACH are back at it again with the "Phases" collection, which could quite possibly be release of the year.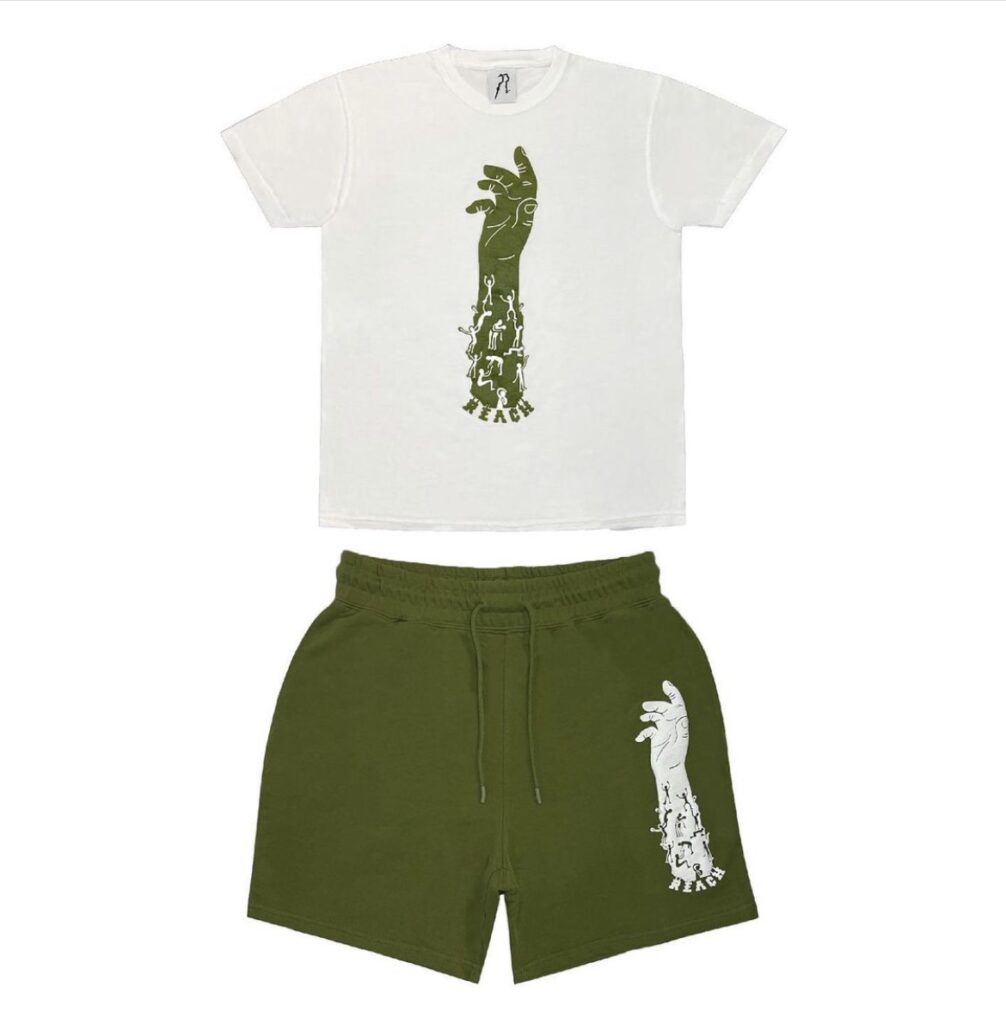 REACH always nails the shirt and short combo. My shorts game is pretty lite right now the but red "Script" shorts are essentials. I really dig the white and matcha color pairing on the shirt and shorts, making the perfect 1,2, punch. Featuring 3-D puff print on 100% Cotton tees & 80% cotton 20% polyester shorts.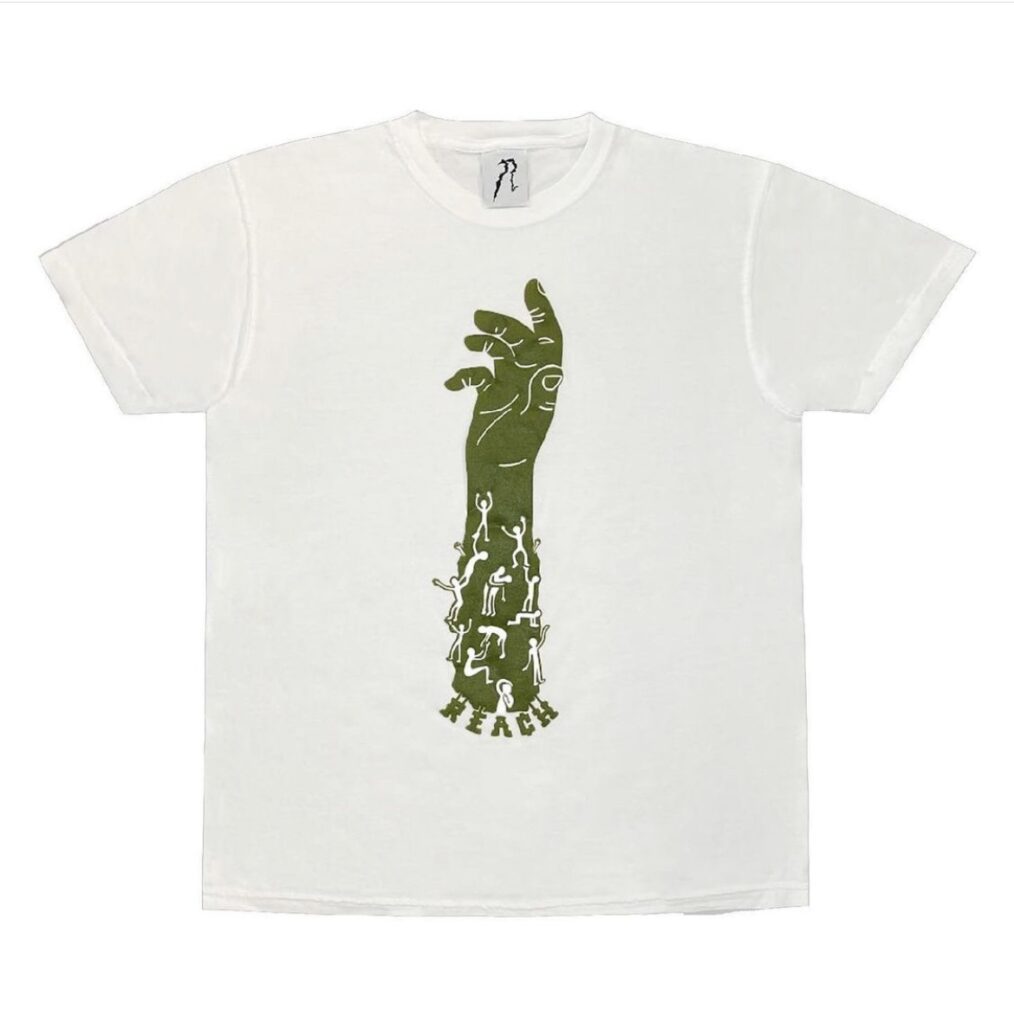 My favorite thing about REACH is with every release they always stay true to the brand and the core elements that represent the brand. The crawling "Keith Haring" inspired figures going up the giant hand says it all, you could see this shirt and not even notice the REACH branding at the bottom and be like "Oh damn, is that a REACH" piece. They could have went a bunch of different ways with the tee but I feel the white fits best with that matcha color way they got going on.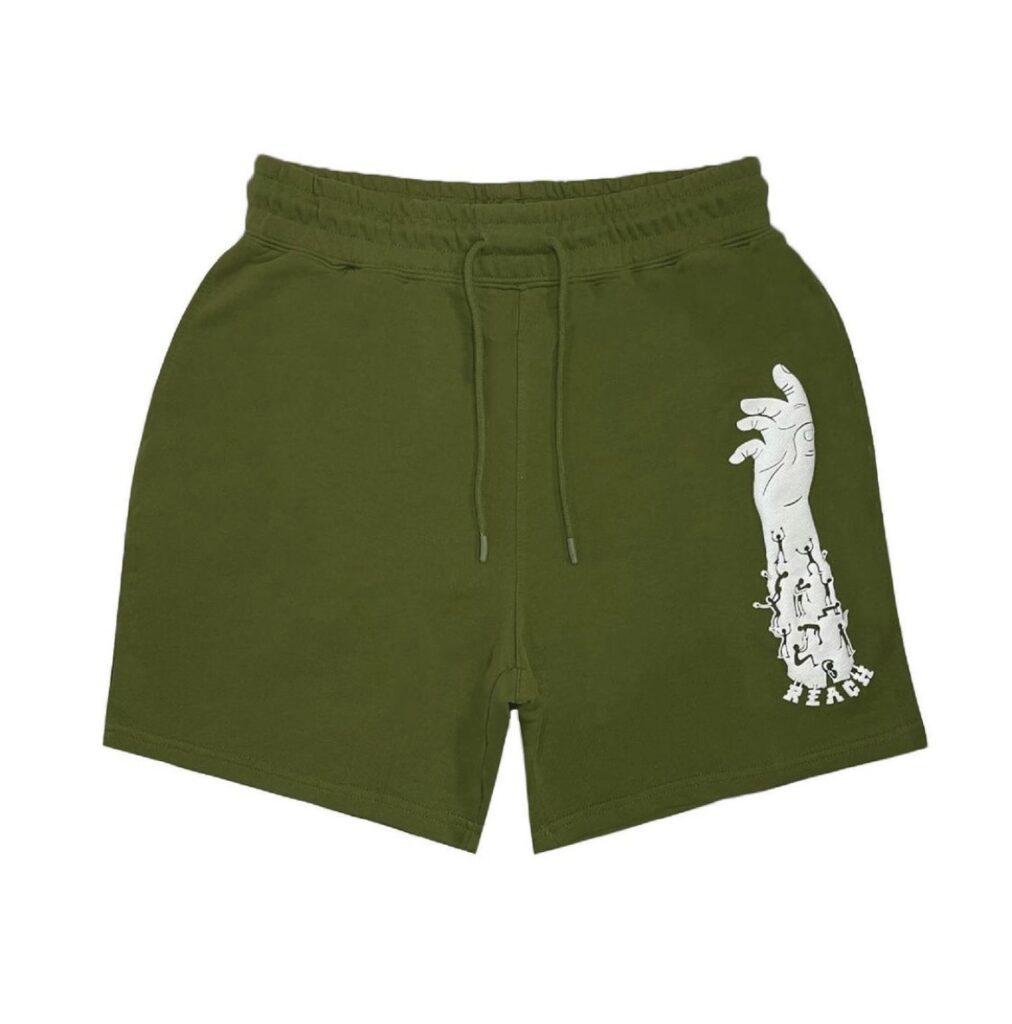 They had me at the shorts. Off rips I was going to just pick up the shorts, but you gotta get the entire REACH pack if you truly want the full experience. I know once I get my hands on these shorts, I'm going always rock them. The graphic hits different on the matcha background.
This is a can't miss release for any supporter of REACH. Despite the colder months ahead of us, the matcha color way on this drop falls in line with the winter time vibes. Everything is Made In REACH.