After a 3-0 victory over Miami FC, The Tampa Bay Rowdies have a strong lead in the Group H table as well as the Coastal Cup for the first time since 2016.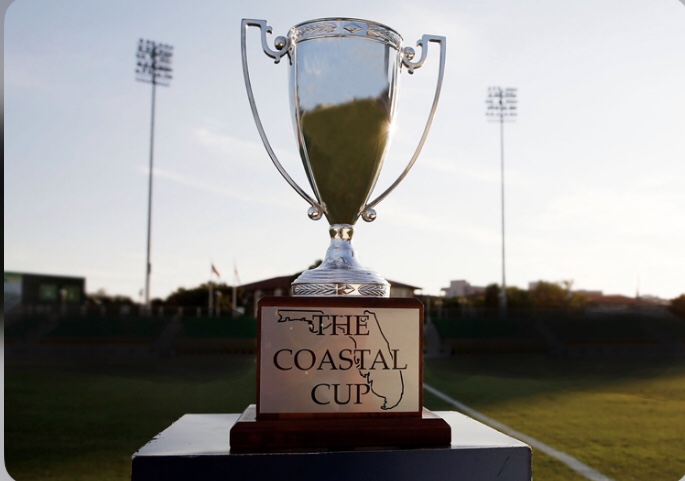 Stating in 2010 The Coastal Cup is a trophy awarded to the best Florida team in USL Championship. Since the Rowdies left NASL in 2016. Participation for the Cup has been put on hold until this season when Miami FC joined the USL Championship.
For a majority of the Cups history the Rowdies have the most wins with 5, and this season seems to be more of the same. The Rowdies needed a big home win on the road. Captain Sebastian Guenzatti scores his 4th goal of the season in the (38'). The future looks bright for the young fan favorite Malik Johnson scored his 2nd goal of the season in the (85'), deflating any hope of a Miami FC comeback. Keeping Juan Tejada out of the starting 11, gave them some much needed speed at the end of the game with him coming up with a goal in extra minutes (90'+4').
The team is still undefeated with another away game on Wednesday night against ATL 2 and then back home against Miami FC for my birthday day. With a 6 point lead in the table already two more big wins against Group H teams will definitely help us clinch a playoff birth soon. With 14 points we are second place in the entire USL Championship. With a big road game coming up against ATL 2, the Mobsters & the Casuals with be distantly COYR, until the next Sunshine Series Game Aug 16 at Al Lang.