The PERM$ head honcho Richie Guapo gets us hype all night with "No Sleep" entirely produced by Key Kartel's own Dinero Tarantino, mixed and mastered by SodanSwishers.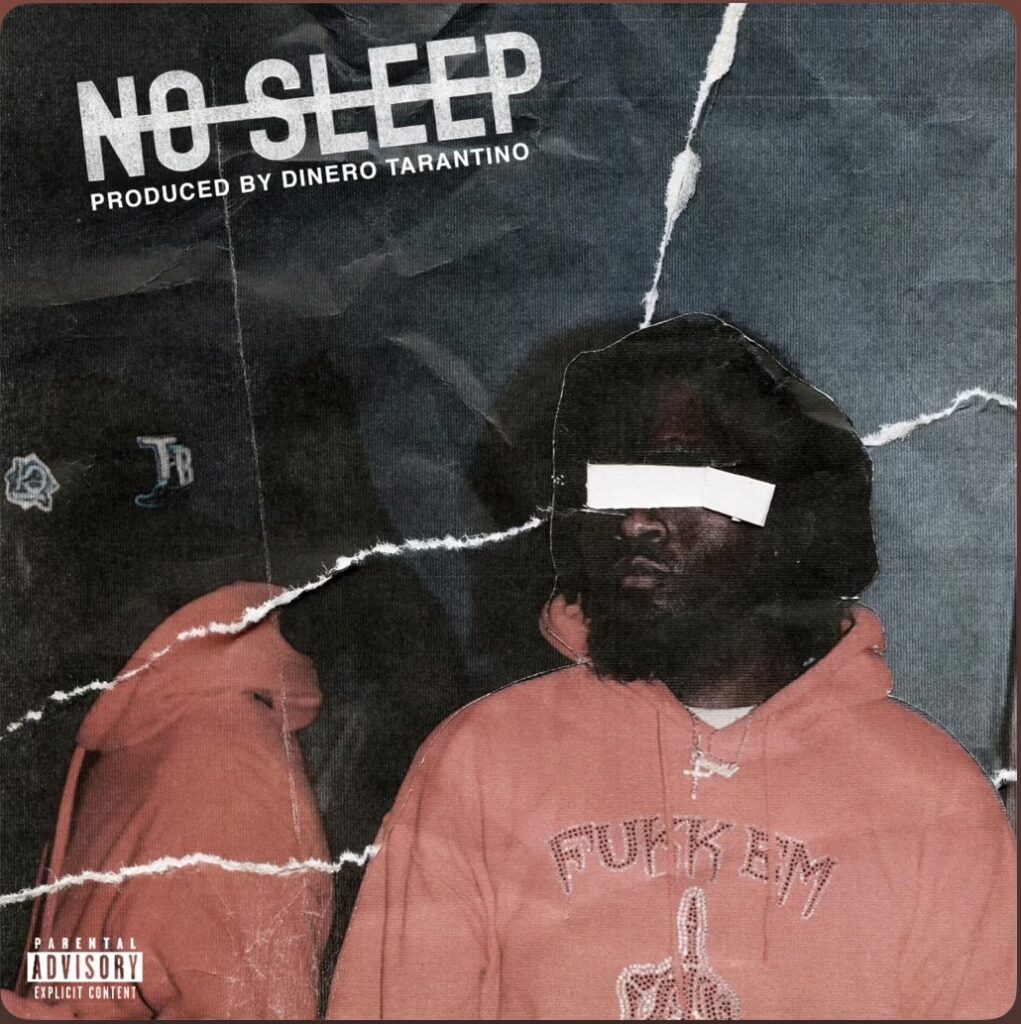 Guapo & Dinero made waves on Guapo's previous effort "Blaque", so it was a no brainer to continue the vibe for an entire project.
The intro track "Pluto" reminds me of mixtape era Gucci. The hook is guaranteed to get stuck in your head. Dinero comes through with the fast paced beat. The spaced out keys take the song to another world. Guapo changes the vocals up a bit towards the mid section of the track but it fits the vibe.
"4PM" is that race around joint. The 808s are on full effect courtesy of Dinero. Guapo hits the double time flow throughout the song. The "skrt" ad lib from Guapo is slowly becoming one of my favorites.
"BULLY" reunites 2 of Tampa Bay's finest with the addition of Lil Fancy to the equation. Easily one of my favorite hooks on the project. Lil Fancy brings a more subdued flow to the track which was unexpected but I messed with it.
"4PF (FREEBANDZ)" is a certified banger. "Keep a few bandz in my pocket" is bound to get stuck in your head. Indie.Indigo brought even more energy to the track, shout out to REACH on his verse as well.
"Count It Up" is reminiscent of some of the tracks from "Blaque". It would be a Guapo project if he didn't shout out "Fukk Em Worldwide". This track has some of my favorite flows Guapo has displayed on the project. Dinero comes through like always with some trickling hi hats.
"Beastmode" has Guapo back on his shit. Not gonna lie despite the difference in sound, I could hear this track on one of the Hot Boy Guap tapes, which shows Guapo still sticks to the core elements of his sound despite the tone or vibe.
"Money Phone" is a hit boi!! It would be dope to get a club video of this track. The legend Famous Kid Brick comes through bringing some gravitas to the song. Lil Fancy brings mad energy to the song, his vocals was really hitting on this one. Dinero had the 808 really hitting on this joint. It was dope how the features was spliced up in the track.
What can I say Guapo does it again. I really like that fact that he saw what worked on "Blaque" and team up with Dinero Tarantino to further the sound, artists like Guapo, Fancy, and E.$krilla have been pioneering over the past few years. Another great installment to Guapo's growing catalog.