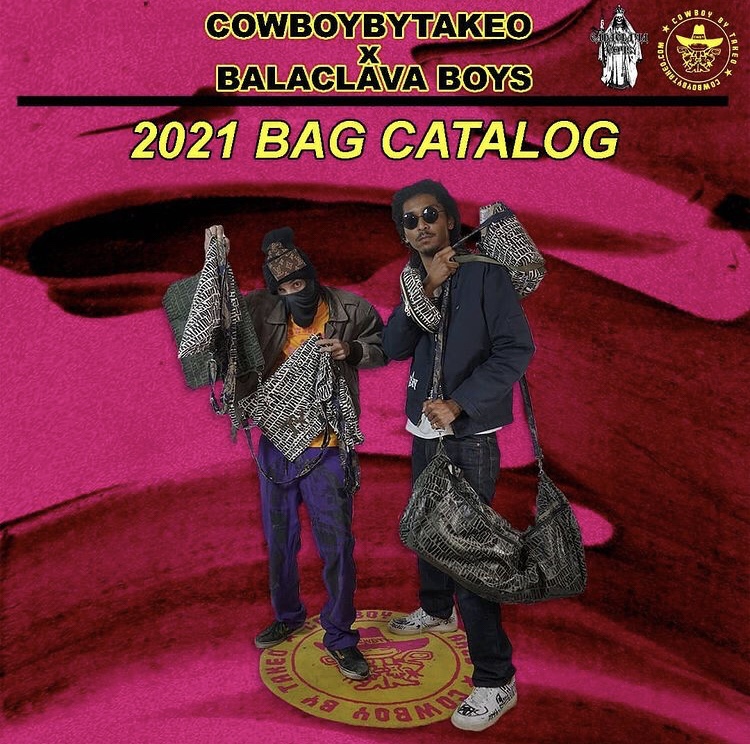 After a slew of teasers and a t shirt drop, the homies at Cowboy By Takeo & Balaclava Boys are back with possibly the biggest drop of the year from both brands.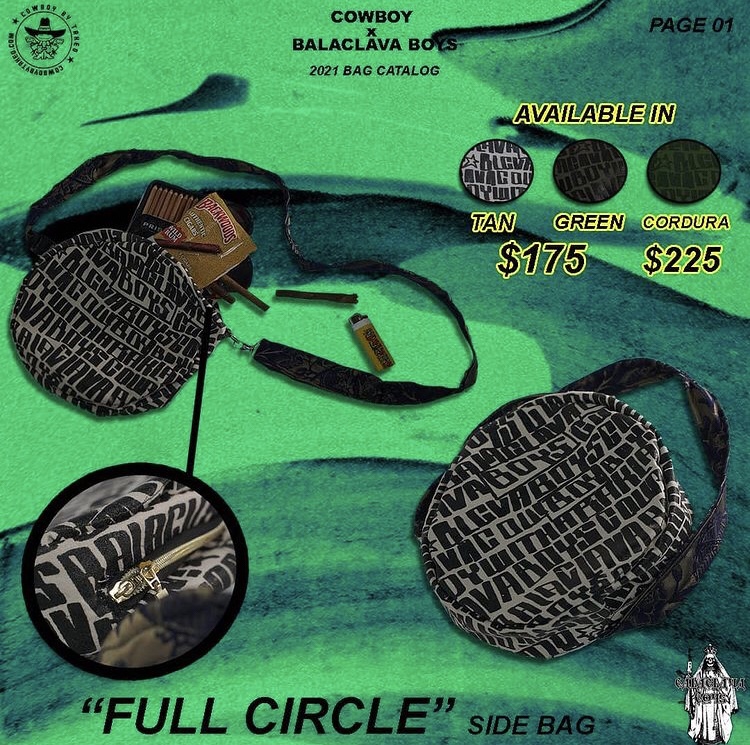 The collection is made up of various designer bags showcasing the Cowboy By Takeo X Balaclava Boys logo with the "Carry Your Adventure" theme. The look book done by Dex Q highlights every piece in the collection. Each bag is available in three different color ways Tan, Green, and Cordura. The first piece "Full Circle" is a side bag small enough to not be a burden, while still allowing for major storage. The perfect match for stashing your woods and lighter.
For those of you that need a little more space for your product, I would suggest the "Trapsack". This adjustable backpack is essential for all them road warriors rolling down 275. This is the perfect middle ground piece, not to big and not to small.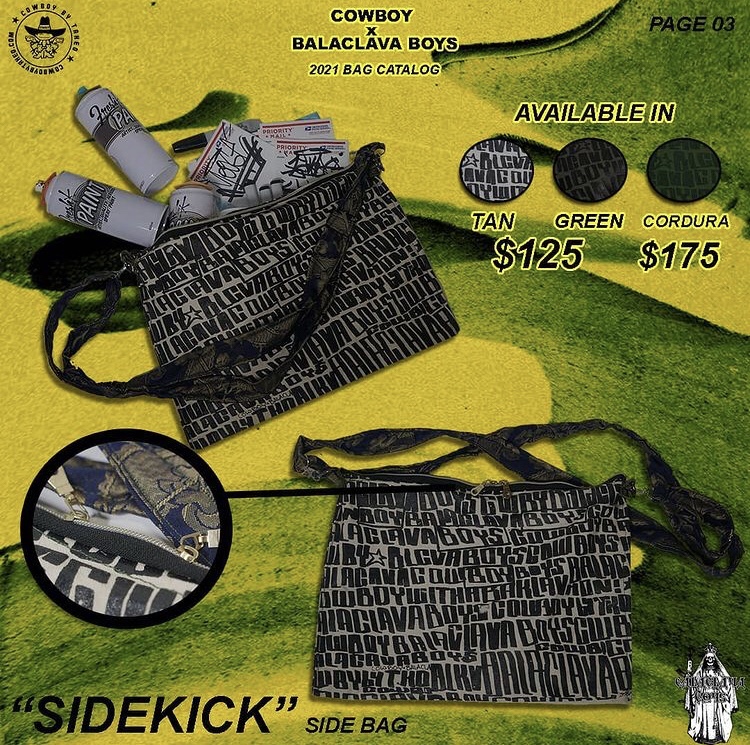 If your looking for more of a smaller side bag I would recommend the "Sidekick". This piece is your right hand man. Perfect for holding a small amount of gear, this side bag is your go to for quick trips around the burg.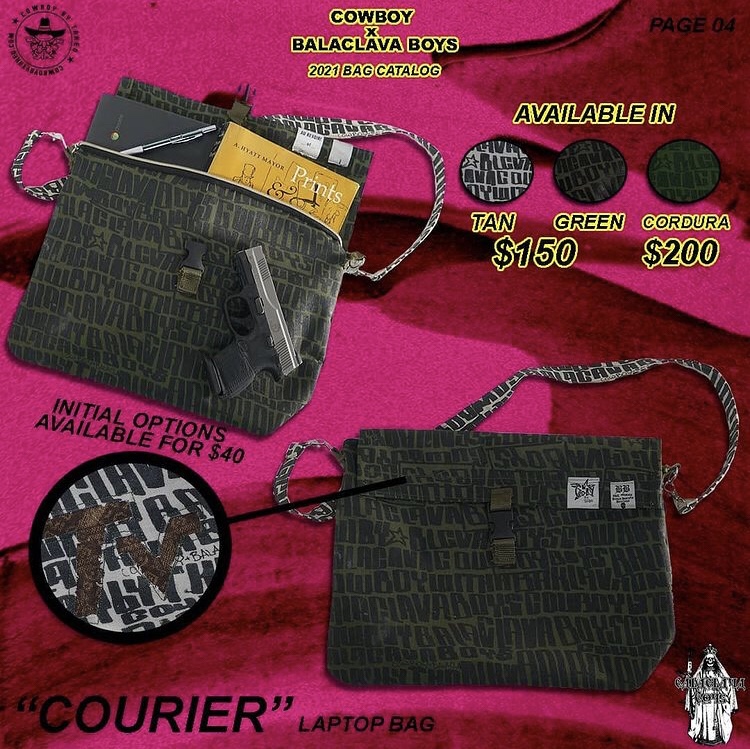 The homies made this laptop bag piece for all the content creators. The "Courier" is essential for any creative on the go. Sometimes we need a little more power than our phone, carry around your laptop and other gear with this piece when your in the daily battle of creating content.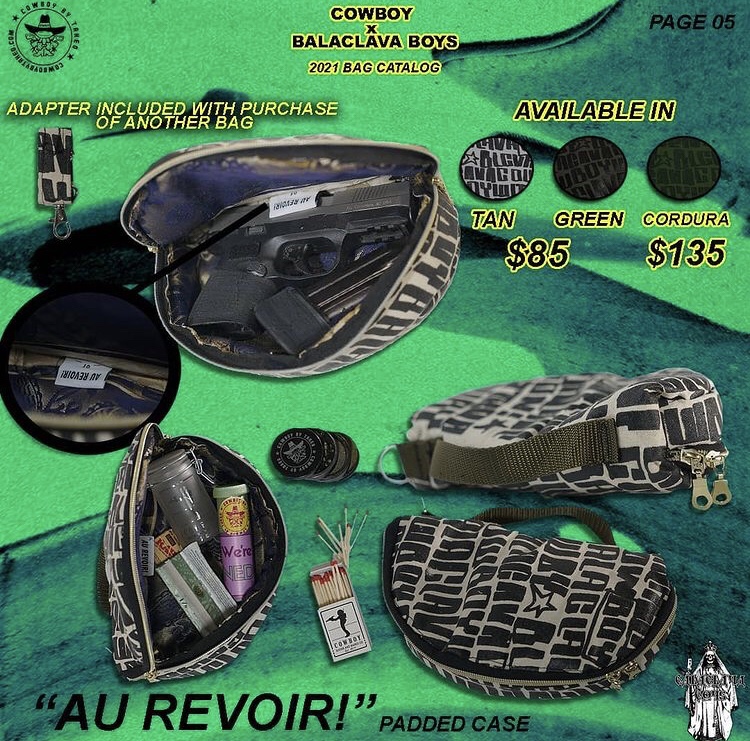 One of the smaller pieces in the collection is "Au Revoir". With this padded case it's never been easier to carry around your medicine and other goodies. The Cowboy Goods And Wares grinder was pretty much made to stash in the case.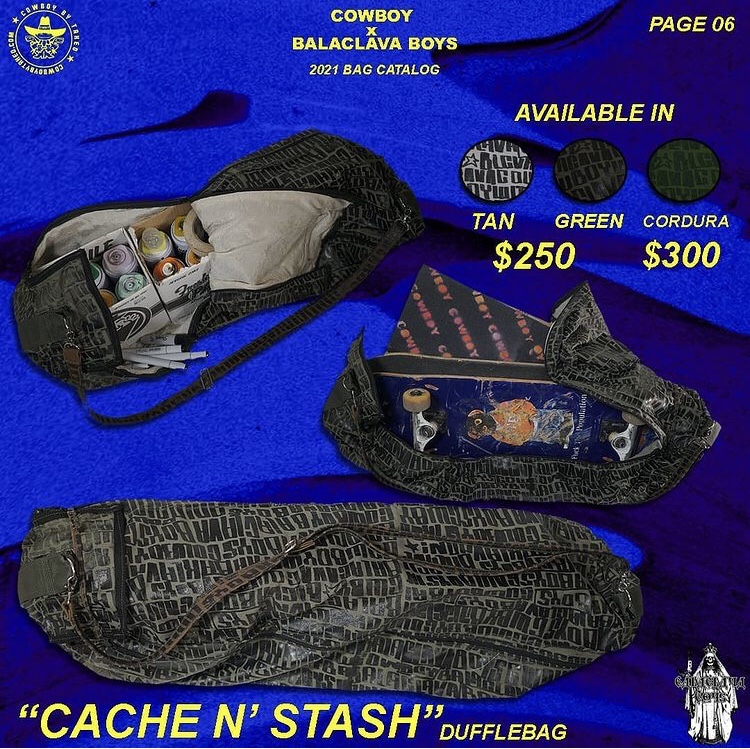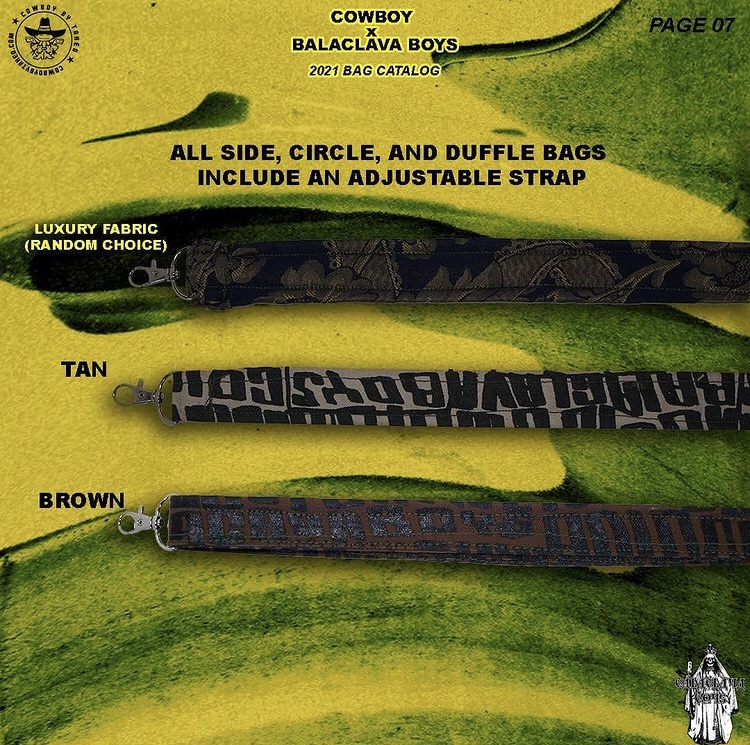 Now for the centerpiece of the entire collection "Cache N' Stache". I remember when Takeo first showed me this piece I was blown away. This duffle bag piece is something you can't just get anywhere. From sports gear, to your entire Balaclava Boys collection, you can pretty much fit anything in this duffle. This feature brings the "Create Your Adventure" theme to the forefront. The adjustable strap is a really dope feature, not often seen with other designer duffles.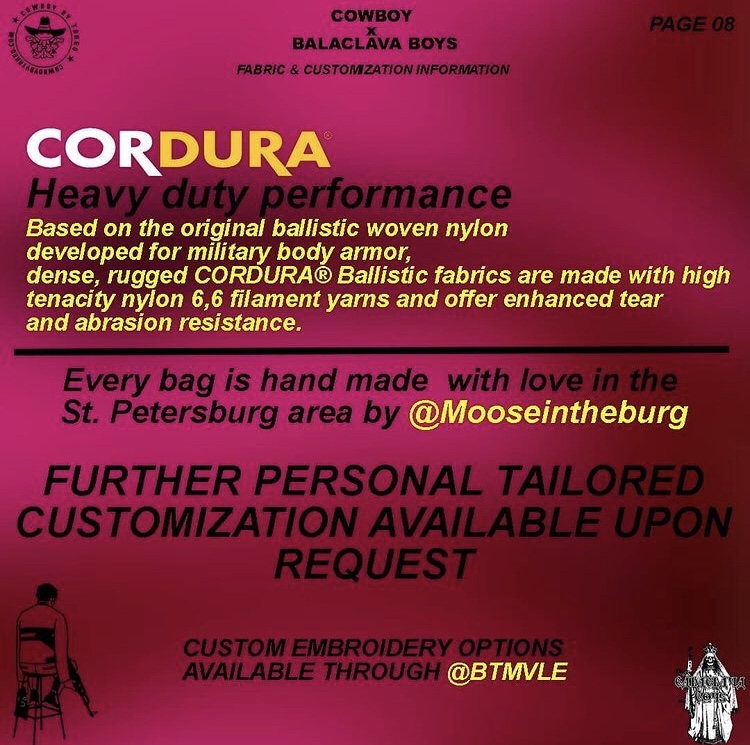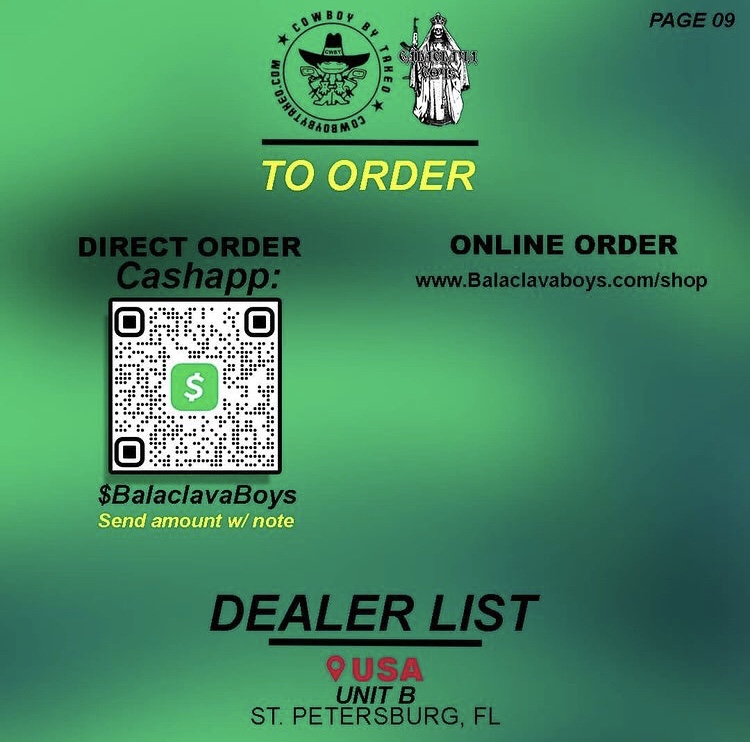 If some how you are able to get the entire collection your are a certified legend. The homies Takeo and Moose really brought their craft to the next level. I love how they are able to evolve as creators while still staying true to both of their brands. Stay locked to Jit Camp for all the dope product coming out of the shop from BTMVLE, Cowboy By Takeo, & Balaclava Boys.