There comes a time when two artists of a similar style and sound join forces to create magic on a track or project. Masters of the Tampa Bay "Drum Less" abstract sound, Deleteeglitch & Breezy Montclair craft one of my favorite collab EPs of the year "The Following Is Forbidden".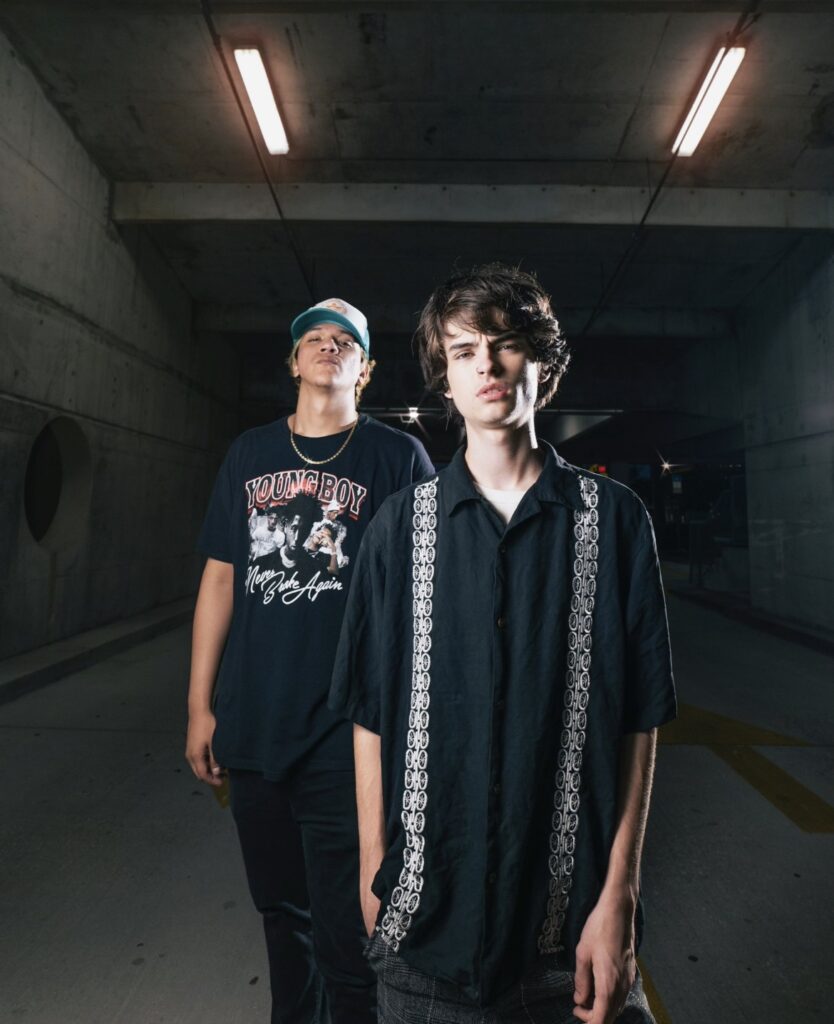 The opening track "Emeka Okafor Freestyle" hits your like a car wreck. The screeching production could be overwhelming for some emcees, but Glitch & Montclair sound right at home. It was dope to see Glitch & Breezy go back to back with the verses, adding to that freestyle vibe.
This is my shit right here. "Hair In The Wind" featuring production from Glitch & Breezy is a master class on using the beat chop as a drum rather than actual drums. The sample is bonkers on some Russian Roulette shit. Glitch's ad libs really shine on this joint, with him sounding out of control. Breezy pull up the track with that braggadocio raps and double time flow, claiming him & Glitch are "the only ones making it shake". The visuals for this one came out really dope by the homie Cmpser. Easily one of my favorite singles of the year.
"Down" reminds me of being inside a casino. Breezy always kills it with the wonky slow flow, adding to the looped vibe of the production. Sometimes beat chops can get tired but I could here them rap over it all day. That F rhyme scheme towards the middle of Glitch's verse where he speaks on "freaky foxes" was a standout on this project.
"Draconian" reminds me of the old school "Outer Limits" intro. It's pretty wild how good these dudes can flow over such abstract production. Other than "Hair In The Wind" this is probably my favorite beat. Glitch enters storytelling mode on his verse. That "Wow!" ad lib is top tier.
I believe "Oven Mitts" was the first time I heard Glitch & Breezy collab, off last years "Primordial Soup EP" which you should check out if you haven't. This was the moment when I was like, "Yo we need a Glitch & Breezy collab project". This track just feels like we are all tripping in the field from "Midsommer", without all the weird cult shit.
"Hold Me Down" features production from Skully Cipriani, who really killed it with those backing horns.I dig the way Breezy kicks off the track, sounding scattered with his flow but it just fits the whole vibe. Both Skully & Glitch adapt to Breezy's slow flow and continue the vibe with their verses. I mess with how old and dusty the production sounds.
The project ends on "From The Sky". Breezy starts things off with a bit more high energy, spitting those braggadocious bars. This one is a certified head knocker. That old school wrestling interlude was a vibe for sure, while Glitch enters the ring. On certain faster paced tracks like this Glitch always brings that best in the game energy, sounding like he can't be touched on the mic by anyone.
With this sound continuing to bubble up from Breezy & Glitch, to the likes of Skully Cipriani, and Junkyrd, I could easily see this project going down in the books as a genre defining project. Breezy & Glitch have both delivered stand out projects this year as solo efforts, continuing to push the sound and movement into greater heights.