Continuing our recap of the "Threshold" Fashion Expo, we finally enter the mind of Pollex World, with some of their latest experiments being unleashed to the masses.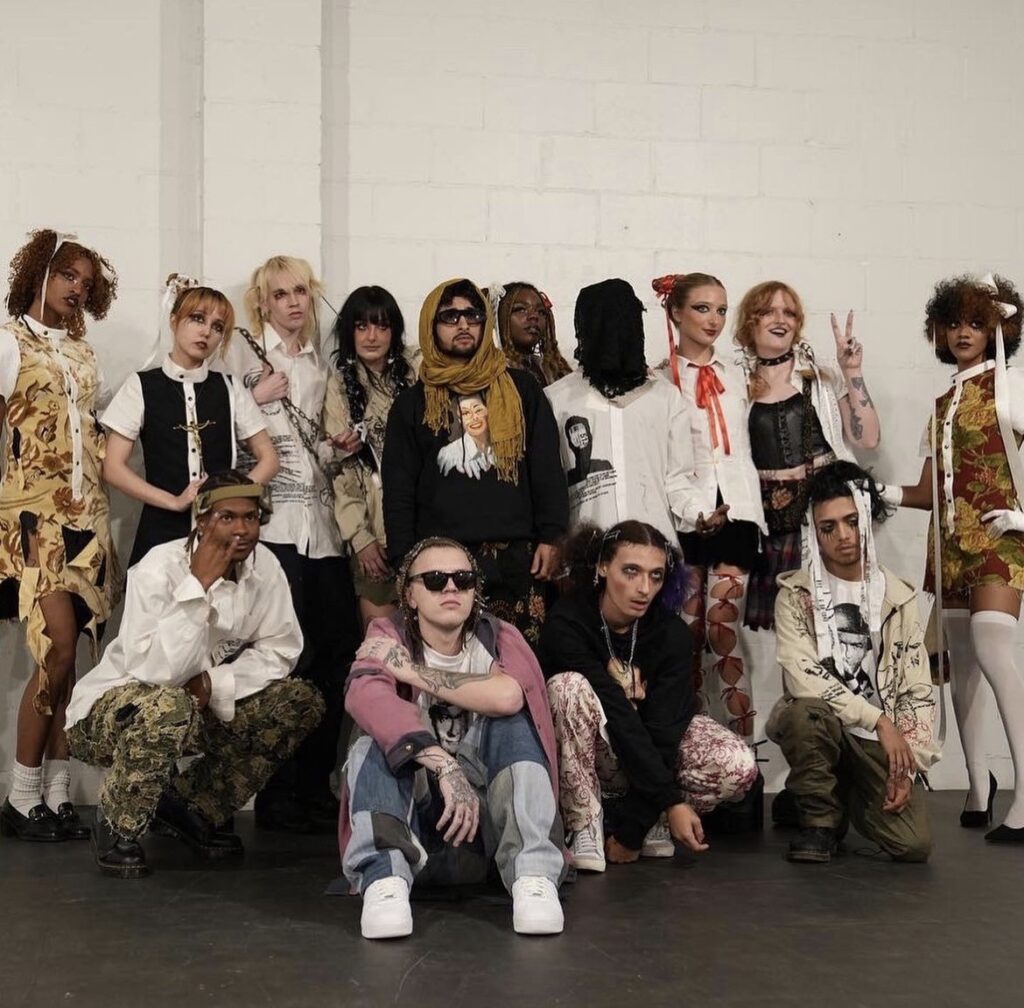 The musical choices added a lot to the tone of Pollex Worlds presentation, making it feel like a true experience from beginning to end, we really felt that shit. It was a nice touch to see all the experiments from a solo aspect, and then once again in a twin aspect, showing off the duality of the looks.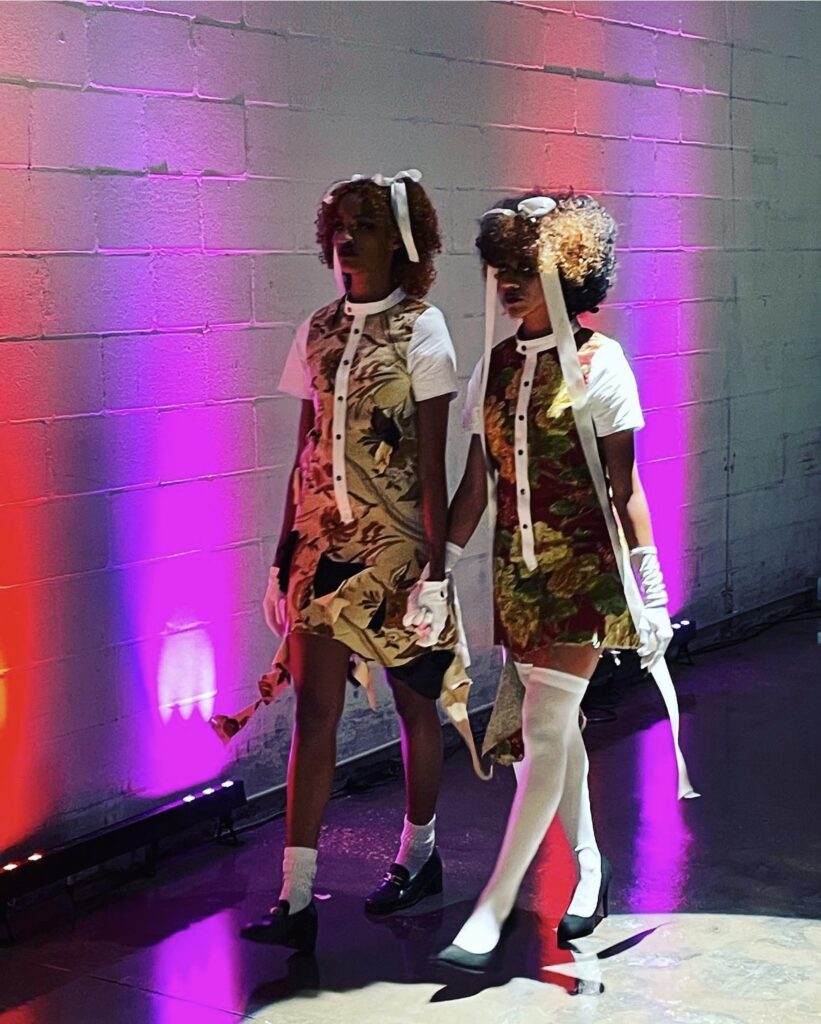 Looks 1 & 2 gave off mad "The Shining" & "US" vibes. The patterns on both dresses both feature a row of white buttons down the center, adding a break in the pattern. Both these looks worked solo, but together it all comes together.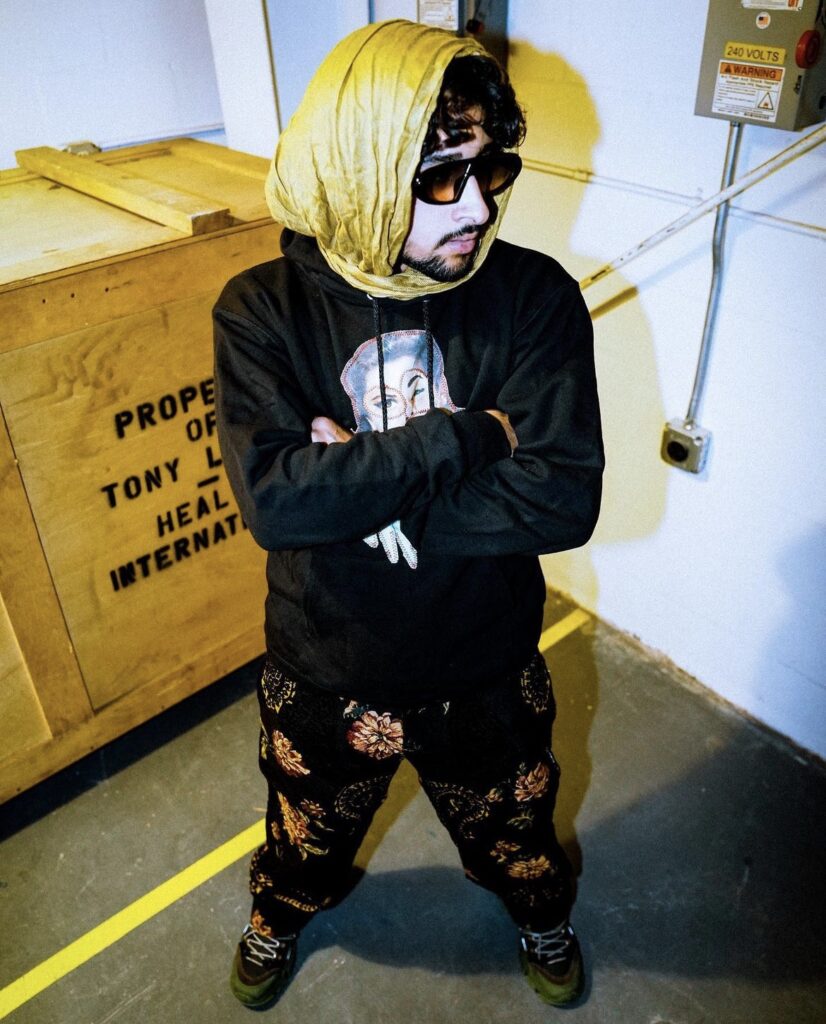 Look 3 was pulled off by the one and only 7Sinclair. The cut and sew upholstery pants might be under seen due to the babushka and the face surgery 1 black hoodie, but it is the crown jewel of the look.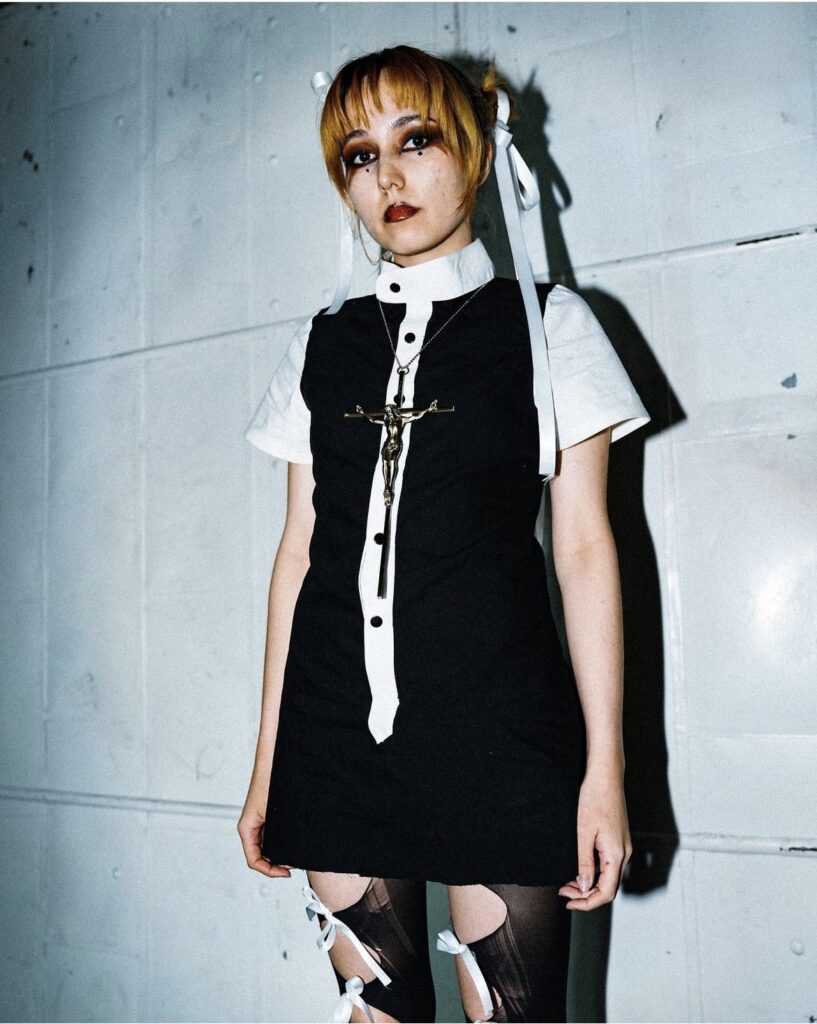 Look 4 is reminiscent to a nun. The crucifix necklace makes the whole look connect. Really solid work on the mid section of the piece.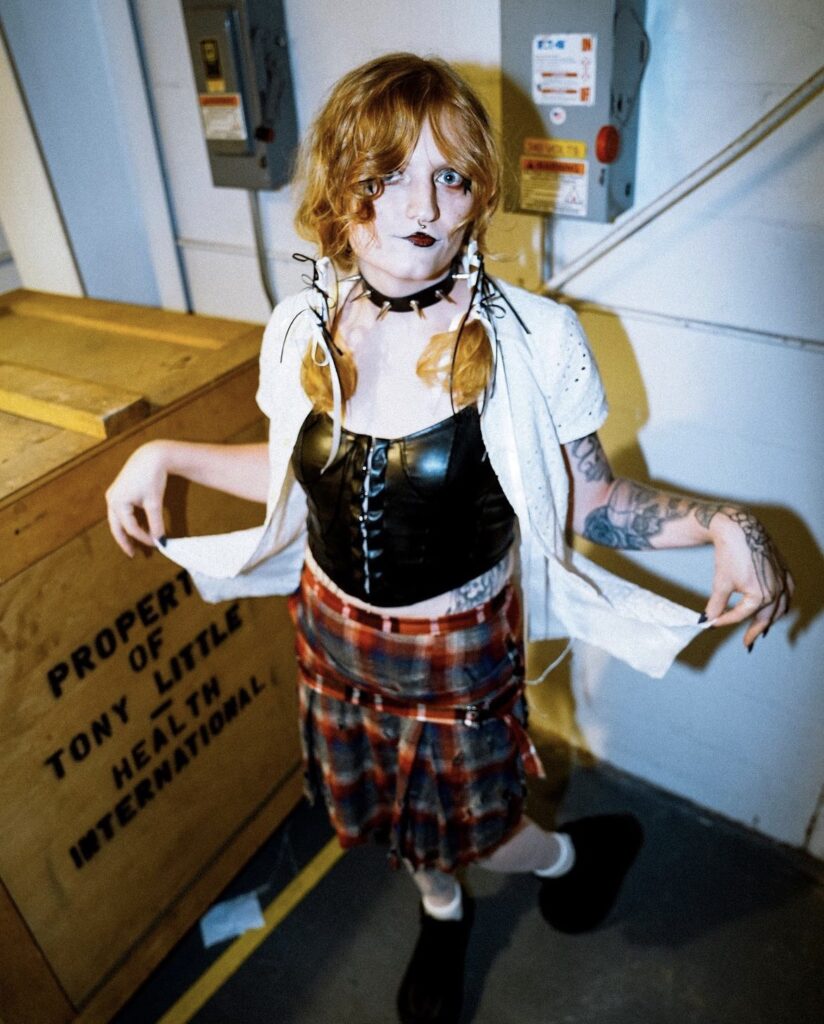 Look 5 is next level. From the leather upper to the flannel like skirt.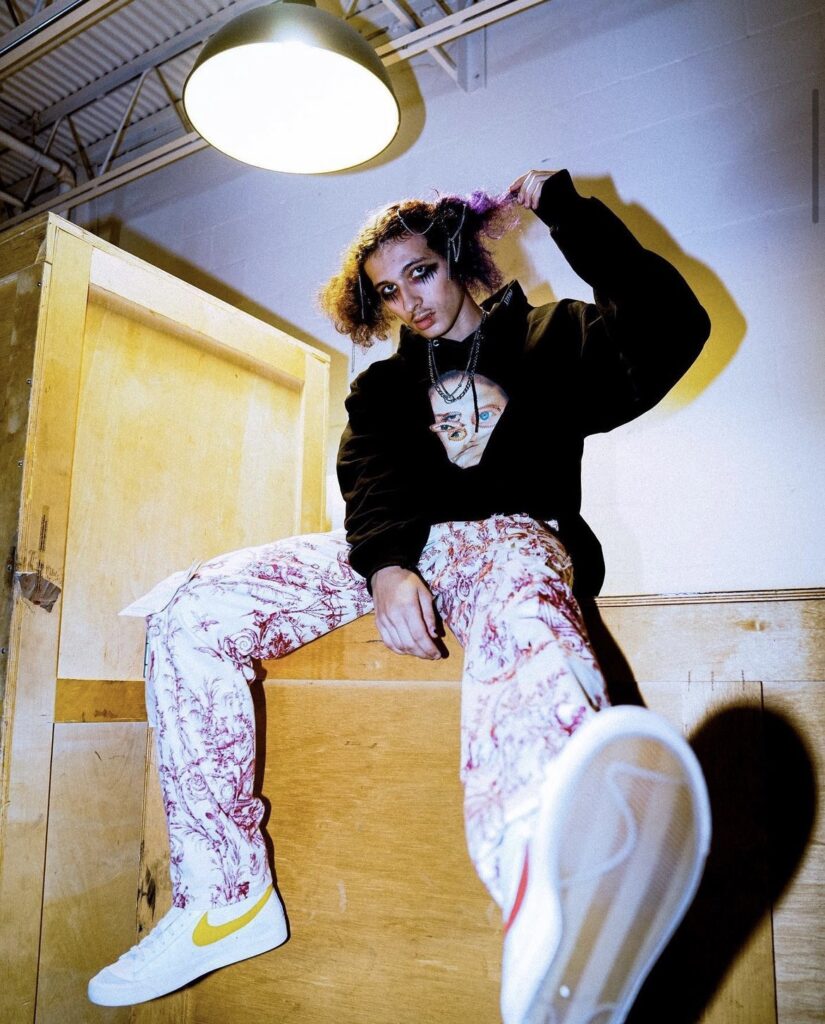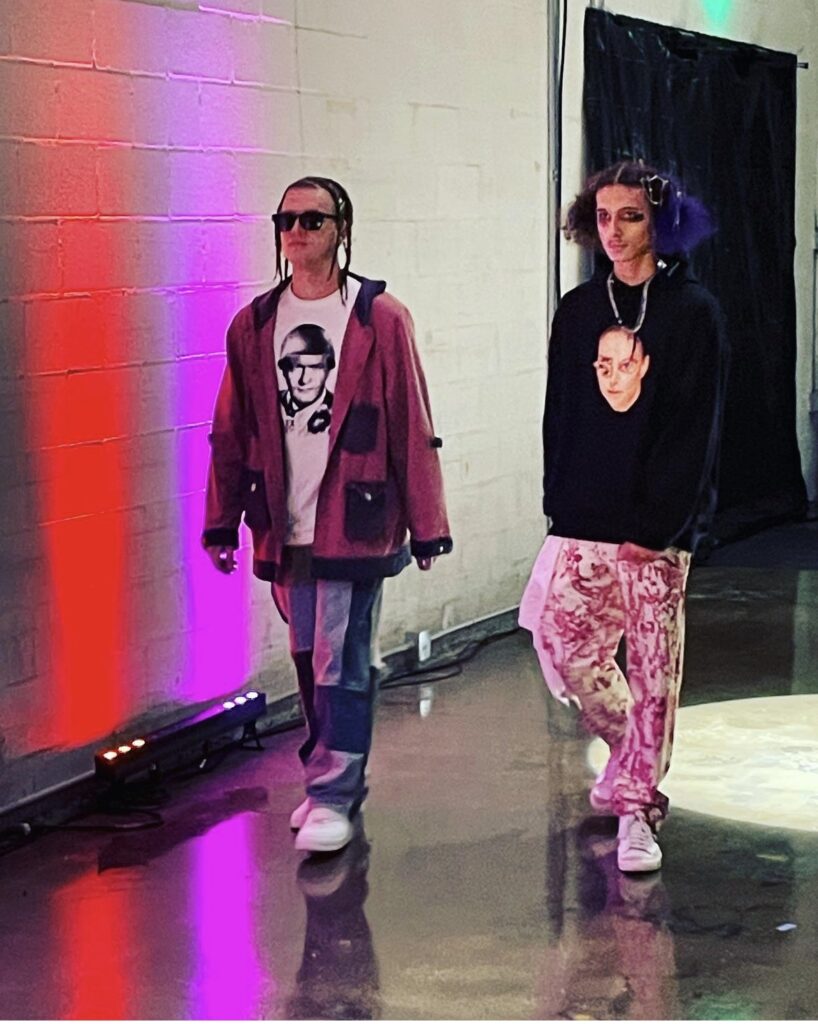 Looks 6 & 7 are two of my favorites from the show. Dinero Tarantino snapped with Look 6, I really dig the almost patchwork jeans. Really solid jacket combination. It's all about the pants for Look 7, but the face surgery 2 hoodie stands out.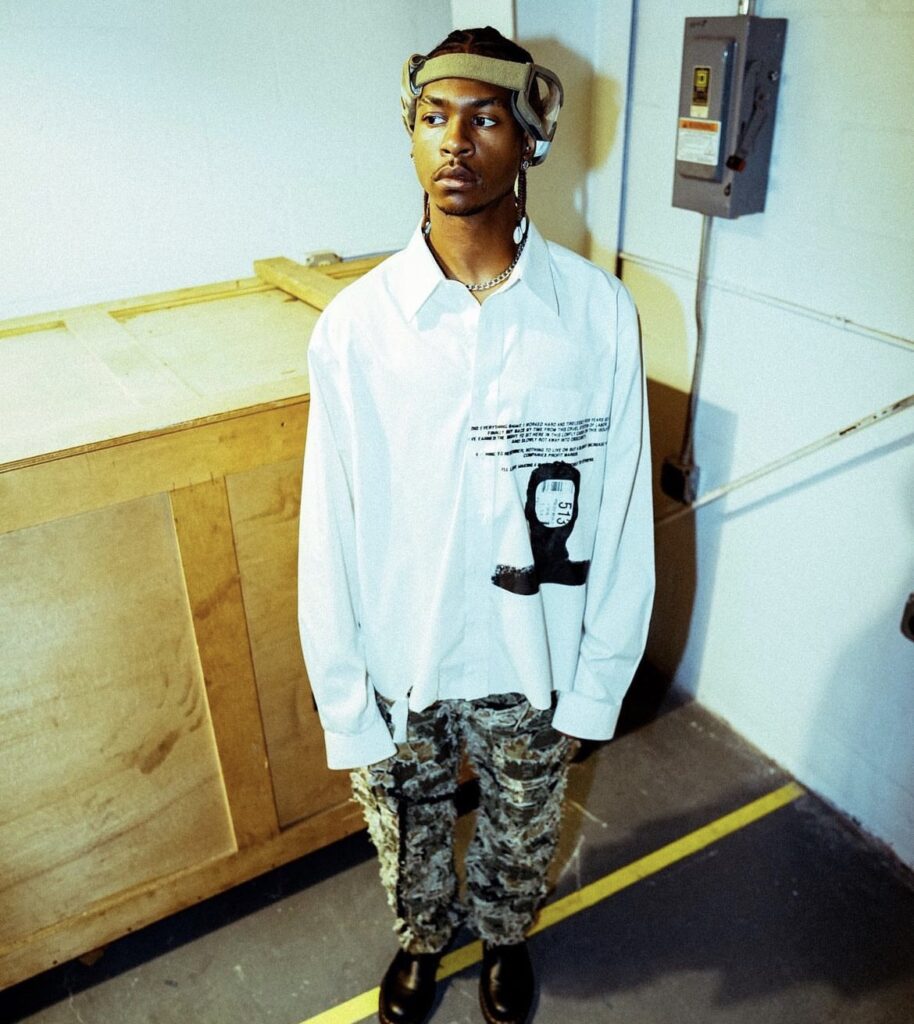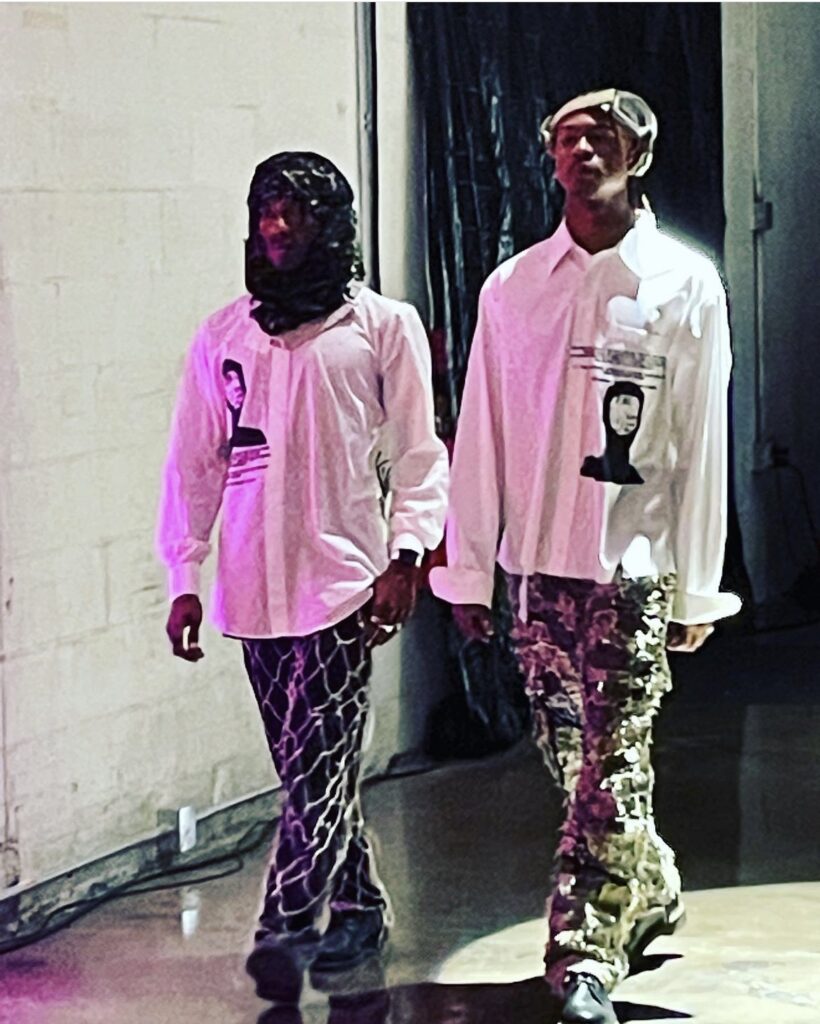 The pants for Looks 8 & 9 are crazy. Look 8 as almost spider web like pants. Not sure how they made those but it's a game changer. The homie Ethereal pulled off Look 9, featuring a ripped pant and goggle combination.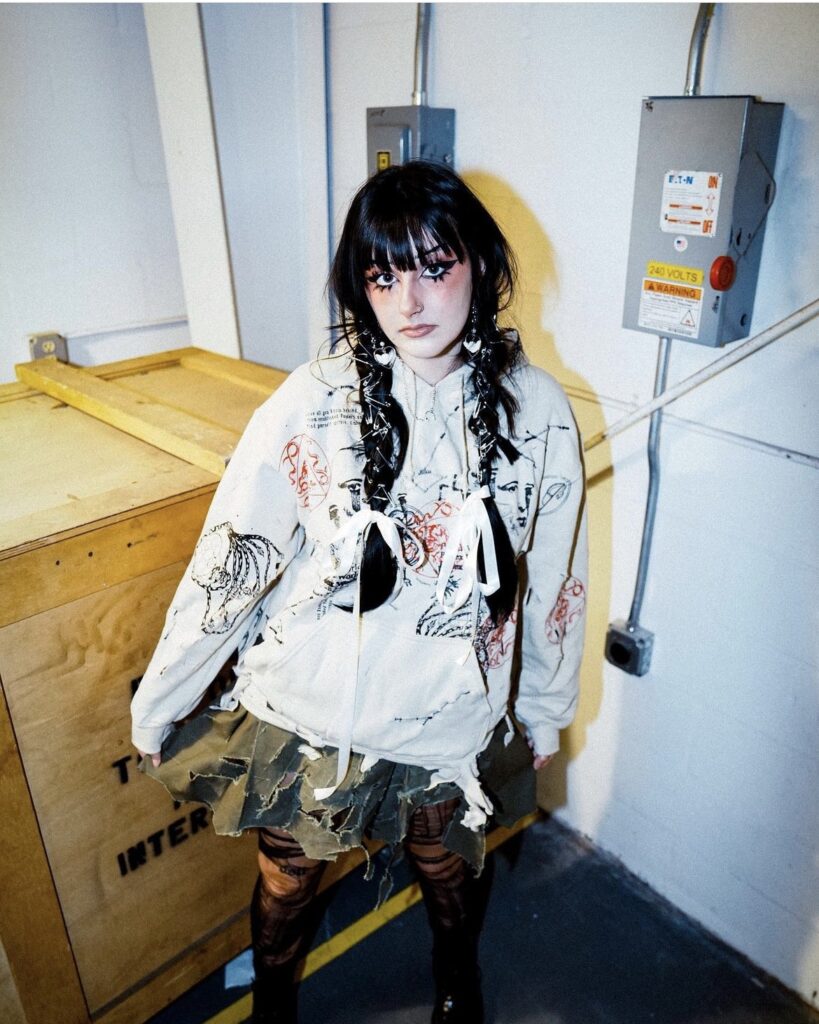 Look 10 features a really dope crew neck like piece featuring Pollex World propaganda, furthering the point that they are always with us. The torn skirt times the whole look together.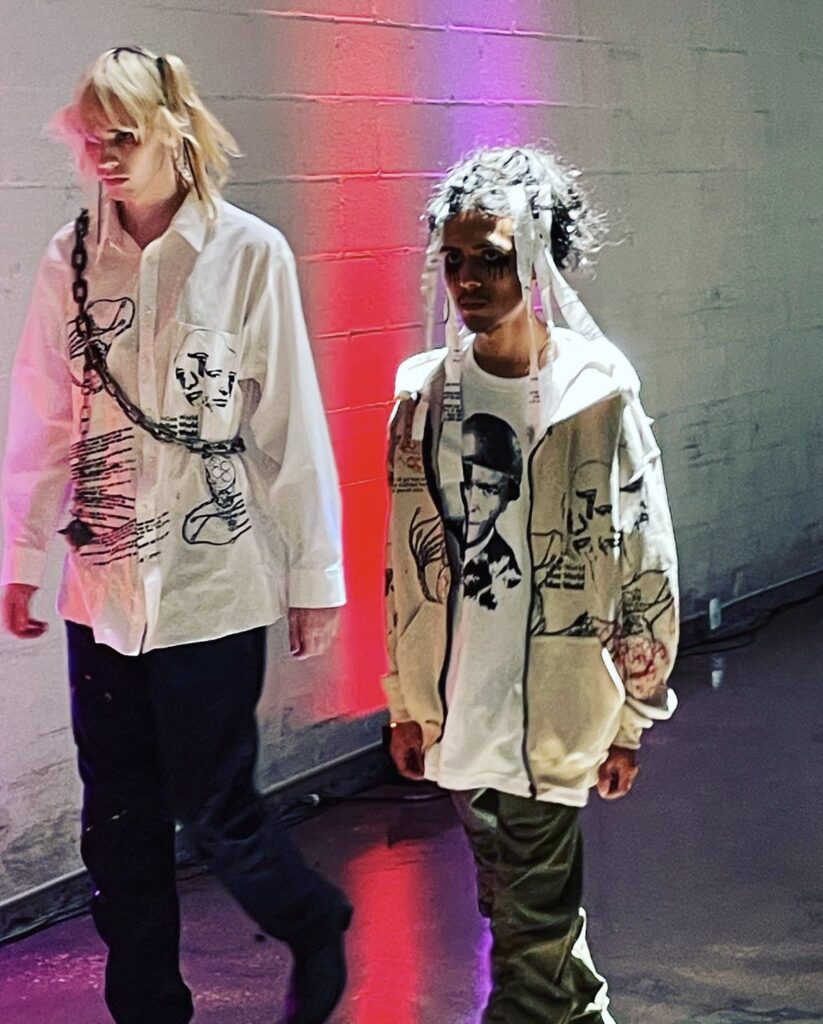 Looks 11 & 12 really clicked when they came o it as a duo. The all white dress shirt features more propaganda, that can also be seen on the jacket for Look 12.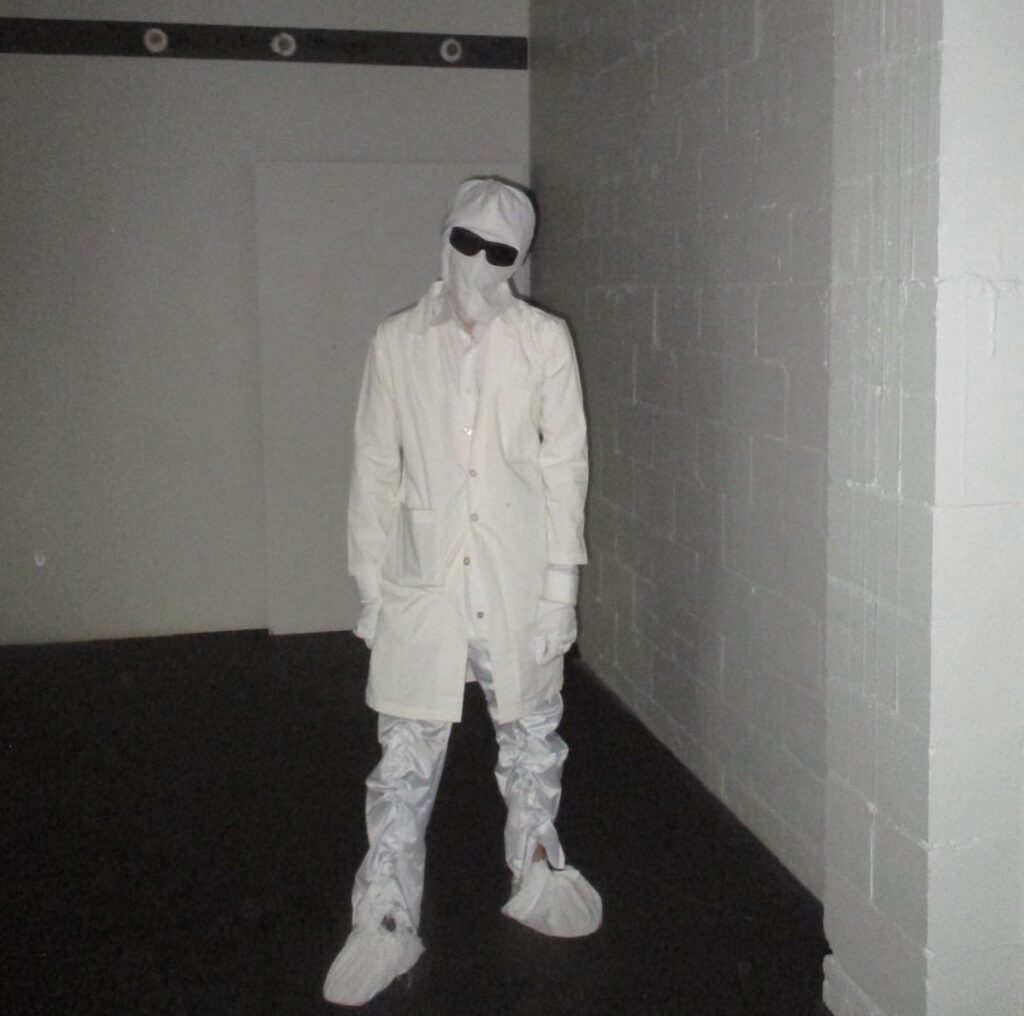 The whole show came together once the good Doctor rolls up on the scene, rocking cut and sewn adjustments length water proof pants.
One of my favorite shows of the entire event. The whole vibe was really an experience. The connection at the end made it that much sweeter.
Whenever in doubt Pollex World is there to guide us. If at first we do not understand, Pollex will eventually reveal.