For our closing article on the Threshold fashion event, we look at LittleBull4U, who closed out the show, focusing on the theme of movement.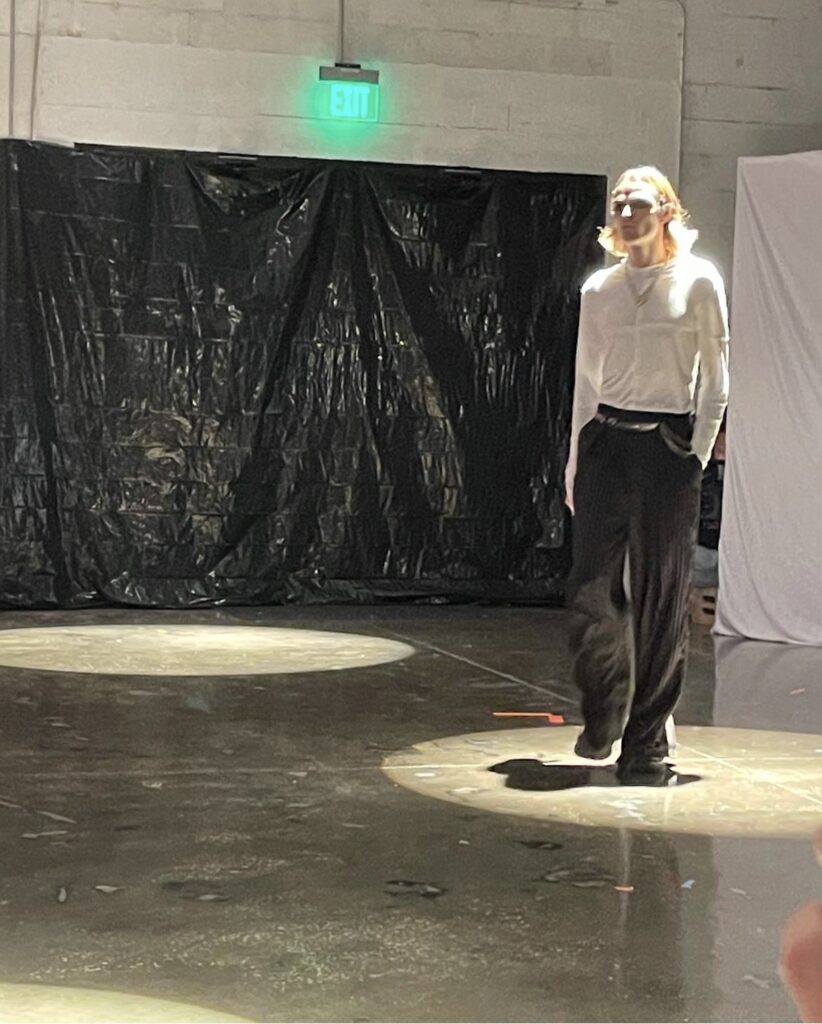 The main thing I dig about LittleBull4U is a lot of the looks give off a high fashion vibe while still remaining practical. Look 1 features long sleeves and pants, but the upper looks very breathable.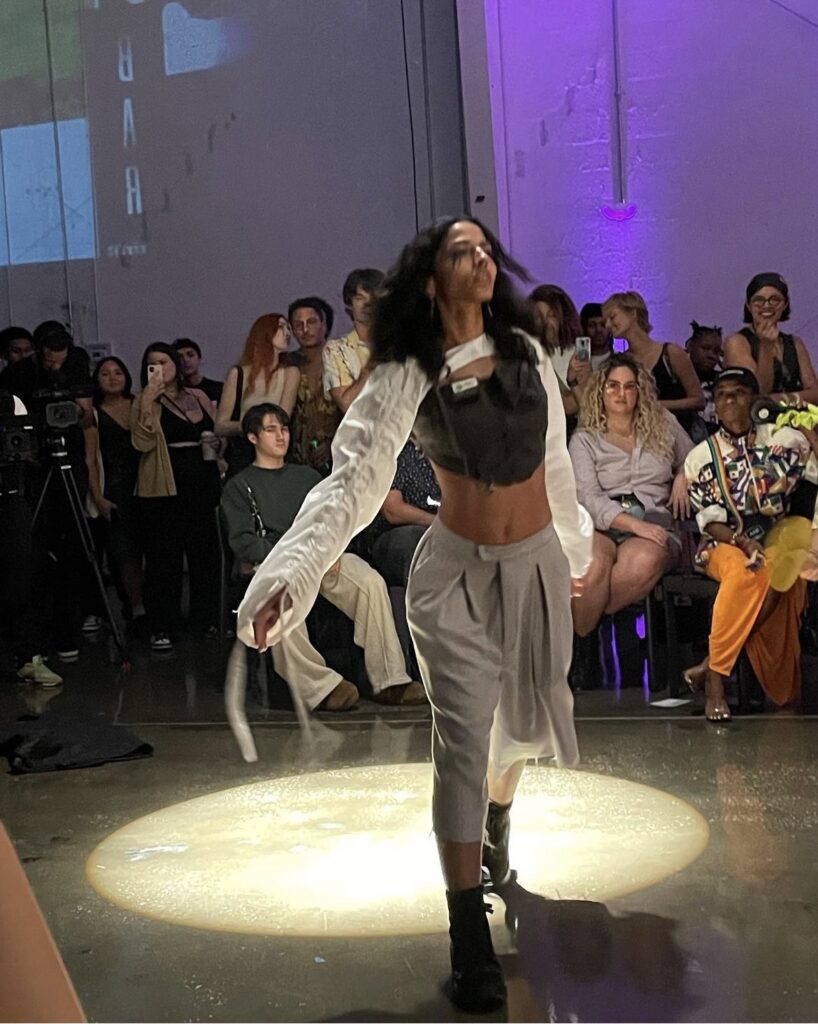 It's all about the sleeves for me when it comes to Look 2. The twirling esthetic adds to the movement theme LittleBull4U conveys. The grey pant/skirt was a dope look as well.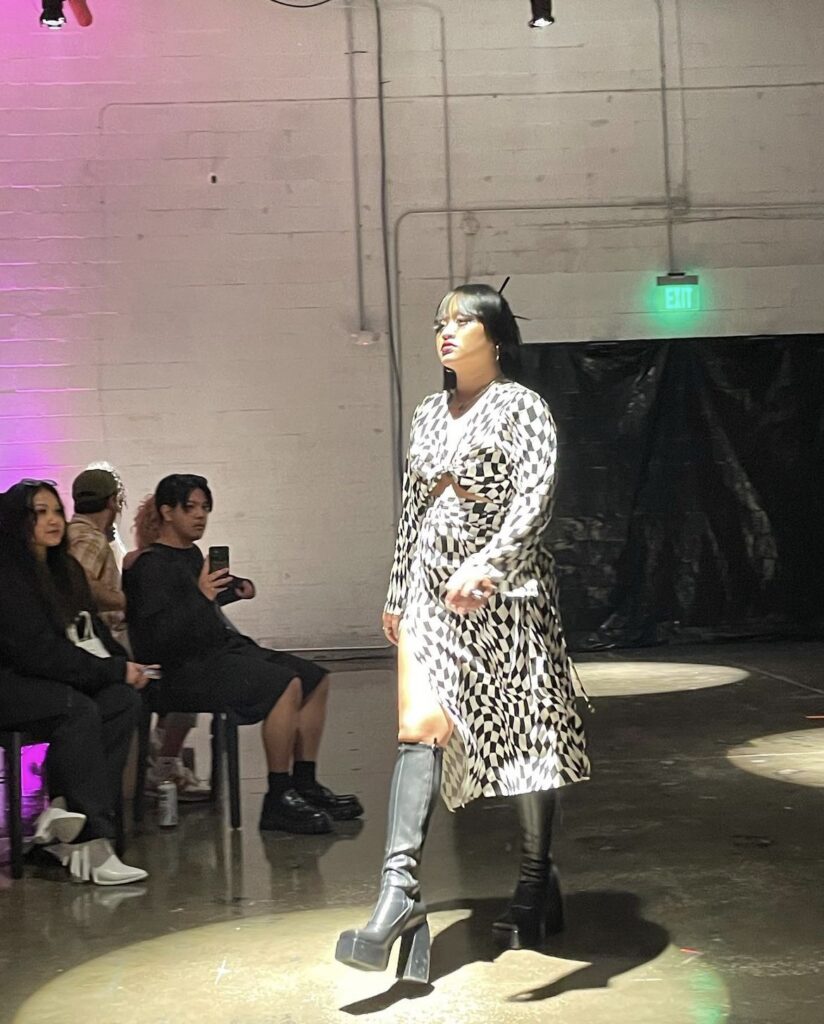 You could really feel the confidence coming from Michela Paladio who pulled off Look 3. That checker board print jacket was one of my favorite pieces of the entire show. The boots made the whole look feel powerful.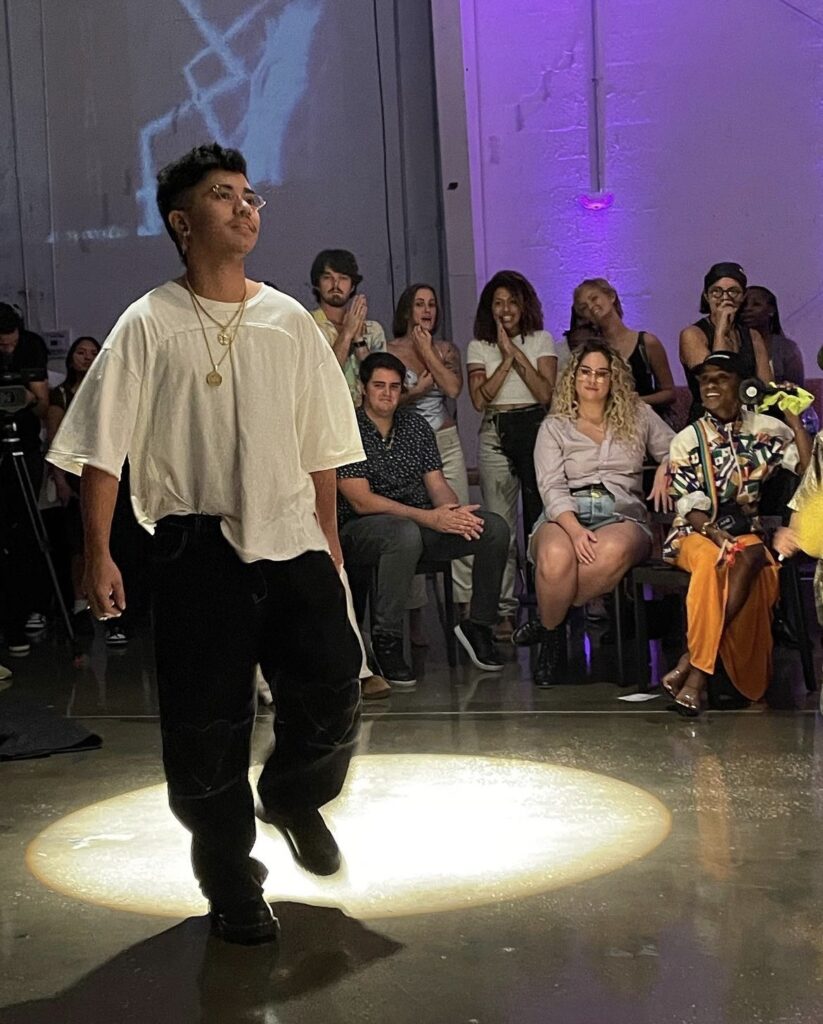 Look 4 is more of my vibe. The shirt looked very comfy, giving off that cool breathable vibe.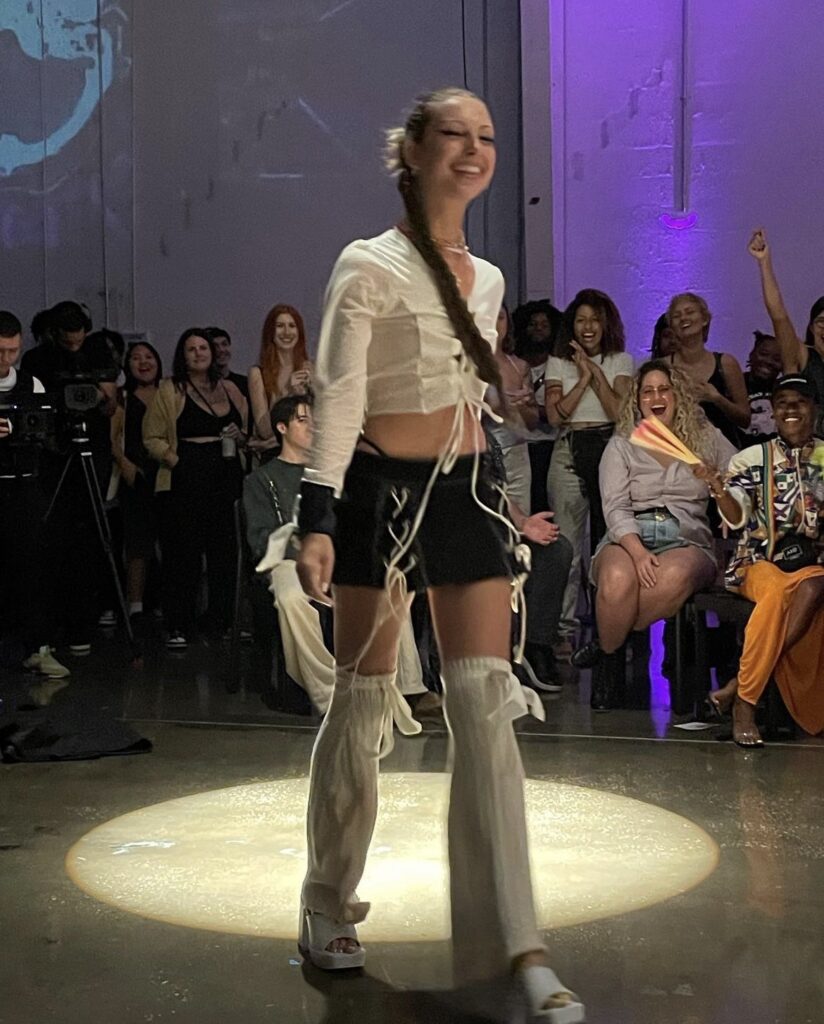 The sewing work on Look 5 is amazing. Connecting the top to the bottom, was an interesting way to make the outfit flow. Really dope take.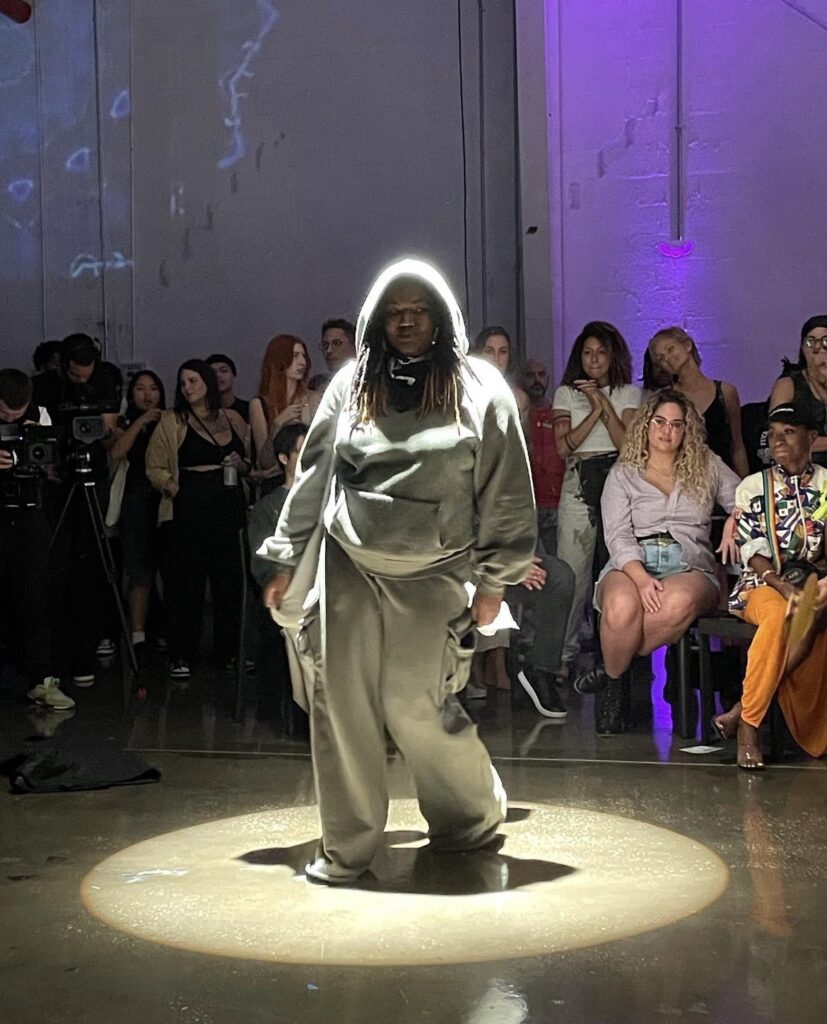 Look 6 by far looks the coziest to me. Everyone loves a bad ass hoodie and sweats! The fabric on these looks so soft. It's hard to find sweats with a good pocket, so I appreciate that side pocket.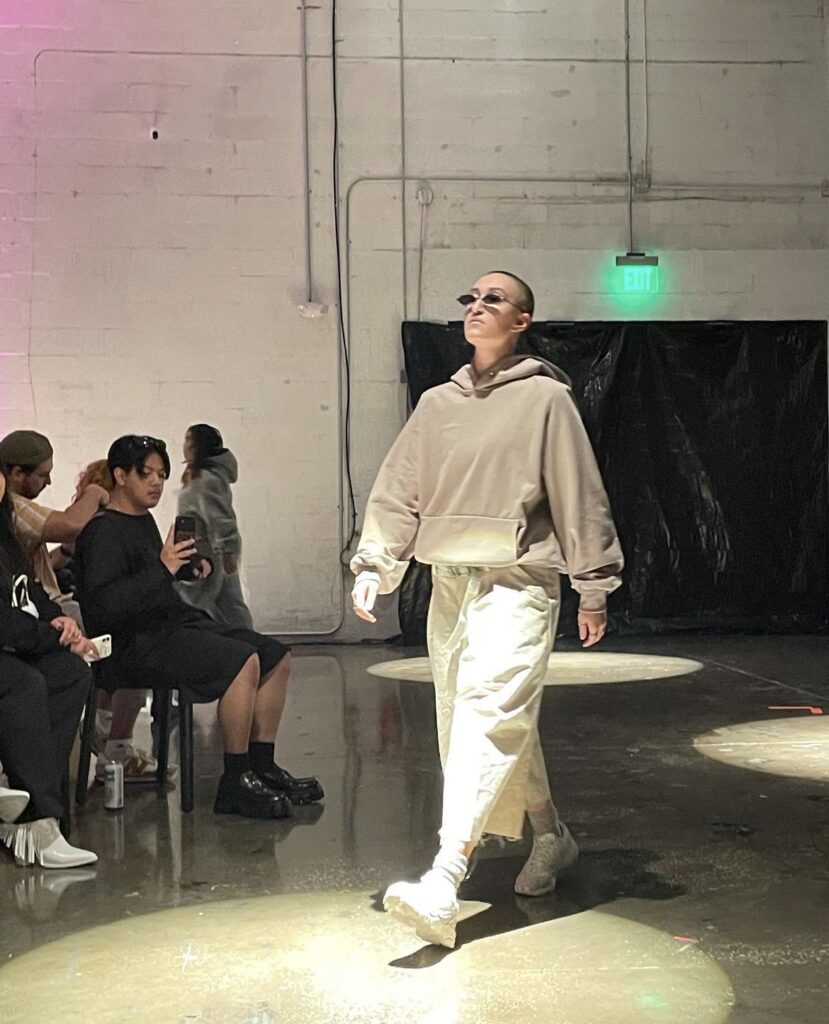 The desert color scheme on Look 7 made it stand out. This like Look 6, gives off that comfy yet practical look that works for just chilling or training.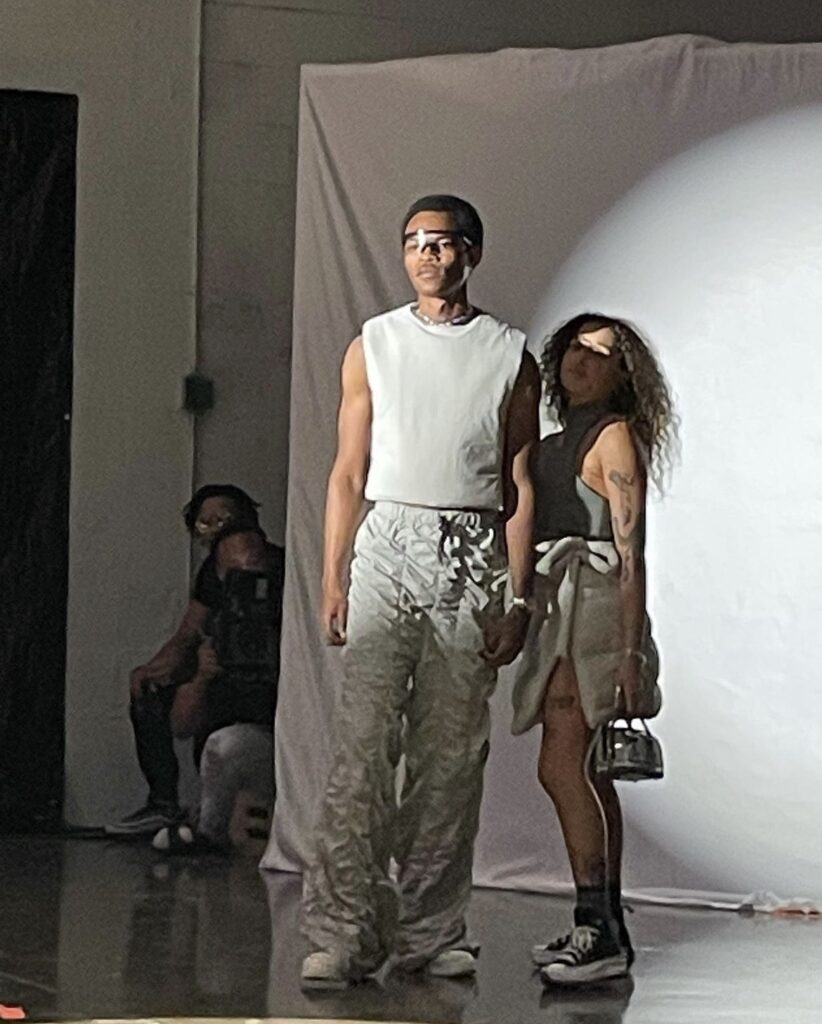 Looks 8 & 9 killed it with the grey vibes. The protective glasses was a nice accessory choice for the look. The grey tank top looks really comfortable, especially during those hot summer days.
The show closed out with a dance off, allowing all the looks to come to life. When I think LittlBull4U, I think movement and freedom.