Sage The Fox comes through on "Sage The World (Lightyear)", delivering Darkaire a cornerstone project they can build off of.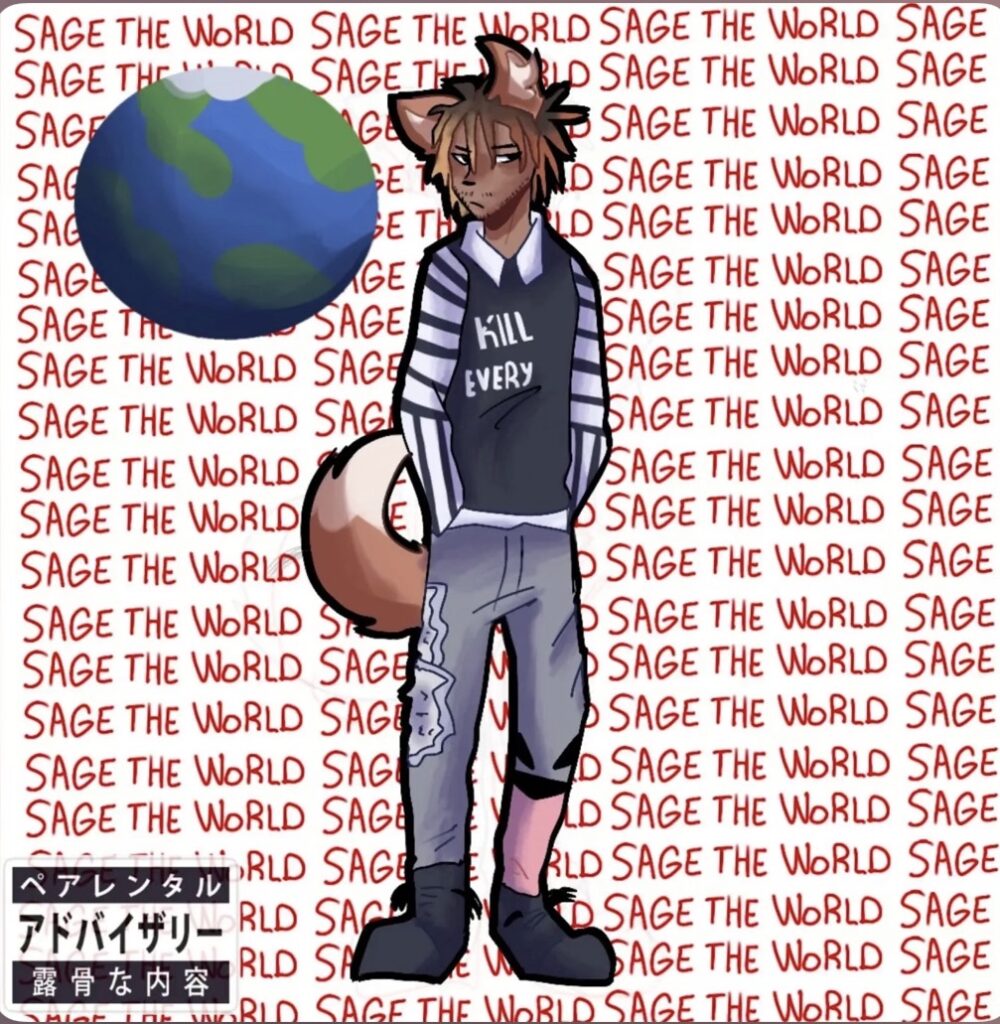 The project kicks things off with "Intro (Bigger Than Us", a menacing intro that I can almost guarantee was produced by Dr.Dredd. The instrumental sets the tone for what we have in store for the rest of the project.
"Dig Deep" is one of those fast paced tracks Sage always shines on. You'll be ready for war after bumping this track. I dig the cloudy fast paced production, it sounds like some Rainbow Road shit. After "Demon Slayer" this should be the next video. I can see Sage running down Ybor or Central Ave with his army, while squad ready.
"Demon Slayer" is the lead single of the project, and its safe to say its one of Sage's best track. Bringing back that fast paced vibe, it's hard to tell if Sage is slaying these hoes or his real life demons. Sage's flow on the final verse is my favorite part of the track. We need a video for this one A$AP! You can't help but bang your head to this one.
"Do Not Disturb" should start off all of Sage's live sets. I can see this one getting heavy rotation at the gym. That slurm line was pretty dope. I like how the beat switches up a bit towards the mid point of the track. This one is destined to be the fan favorite off the album. When the beat fades out towards the end is one of my favorite moments on the project.
Have you ever seen a fox in a Monclear Coat? "Monclear Fox" is deep down a smoking track. Unless you dang you definitely can't hit this Za. It would dope to see Breezy Montclair pop up on the remix. The "You Can't Hit This" hook will be running through your head for days. The rhyme scheme Sage uses towards the end of the first verse is one of my favorites on the project. Known for his fast paced songs, it was dope to hear Sage slow things down at the end.
"Jason Bourne" is a more light hearted track than anything else on the album, which was a nice change of pace at this point in the album.
"WLML (Women Lie, Men Lie)" has a fire almost Egyptian style beat. Sage kills it on the vocals of the hook brining his tone up and down. The rhyme schemes are crazy on this one, but the best flow happens on the first verse. One of my favorite Sage tracks to date. I see an "Arabian Nights" Belly Dancer strip club type vibe for this video.
The project closes out on "LnM". Off rips I mess with the cloudy atmospheric production. Sage's flow is a bit hazy but it fits well with the beat. I feel Sage usually ends his projects on more introspective tracks like this one. Bro can really spit that street life when he wants to.
Following up "Genesis" with "Sage The World" was a tough task but Sage exceeded expectations. Like I said in the intro this project is gonna be one of those pillars we look at when we bring up Darkaire, and their impact on the Tampa Bay Scene. I am really hype to hear what's next from the label as well as what Sage will release onto the world next, especially with my favorite track "Boffum" still waiting for a project to land on.