Despite being down early the Tampa Bay Rowdies opened up with a 2-1 victory over Atlanta Untied 2, in the first game of the USL Championship Tournament.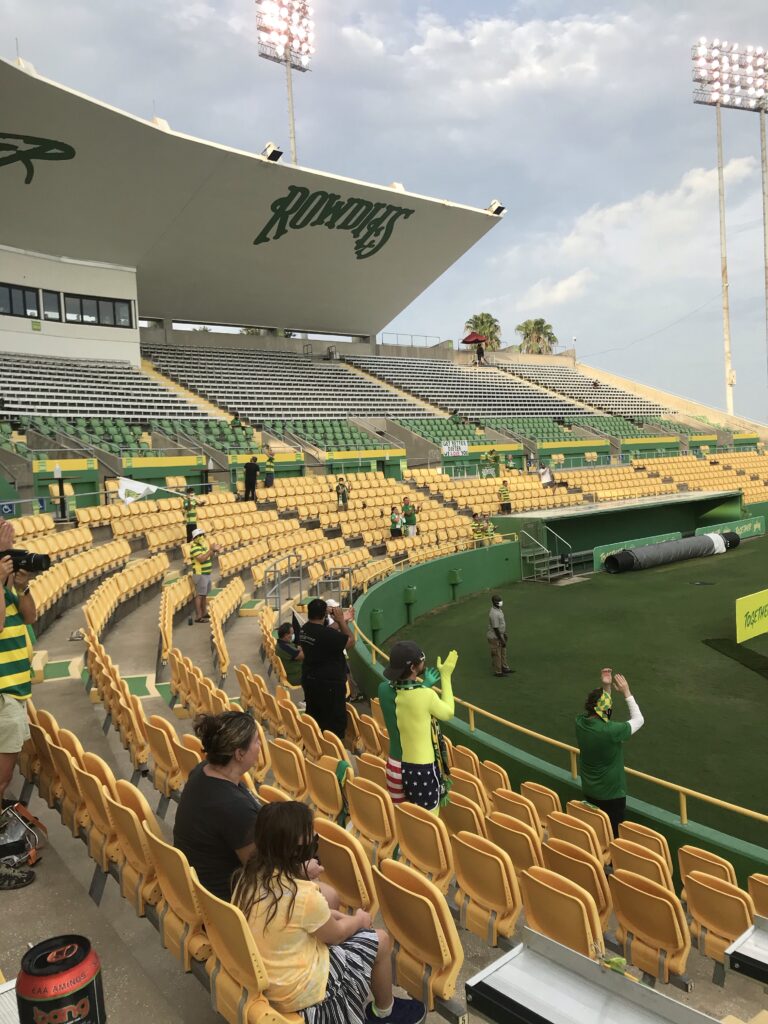 The atmosphere in Al Lang Stadium was a little different than in previous matches with social distancing in effect. The organization allowed about 150 or so members from Ralph's Mob and Skyway Casuals supporters groups to be in attendance. This definitely added to the clubs play on the field, with the club pretty much dominating the entire game except for that one goal. Personally I wouldn't want to play in front of no fans, it would make the game feel like practice.
Juan Tejada was all over the place last night coming up with an assist on the first goal made by Lucky Mkosana. All game long I was waiting for my favorite Leo Fernandes to make a big play. After a bunch of corner kicks, Leo finally got in the net scoring the game winner, his second of the season. I really liked the hustle that Mustapha Dumbuya had the entire game.
For the first game with following social distancing guidelines I felt the club made it really easy for fans to be safe and have fun. Apparently I was sitting between both supporters groups which made for a different experience but being a member of both groups it didn't really matter to me which side I sat on I just wanted to cheer on my Rowdies.
With more televised games I won't miss a second of the action. I hope I am invited back to next weeks game so I can keep the Rowdies coverage coming.