In alliance with DiabolikDVD, new Blu Ray Boutique label Cauldron Films already has new drooling for more blu rays!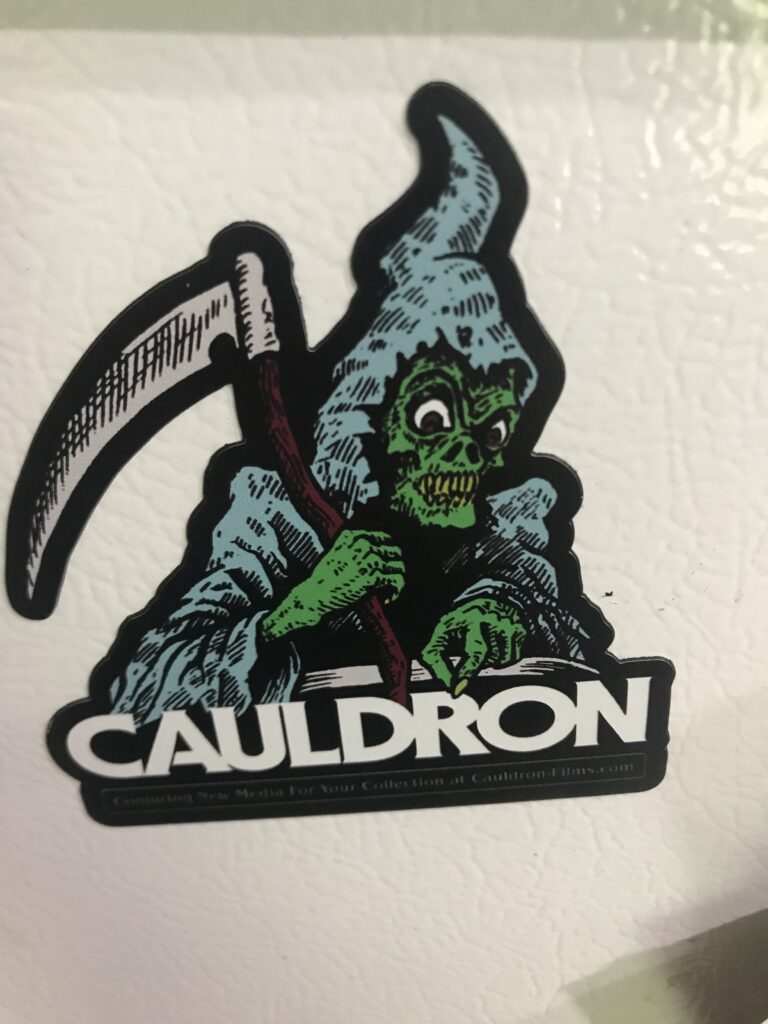 The new labels goal is to bring poorly or never released cult films for the 70s & 80s from across all genres. From all the work the team has done with DiabolikDVD they definitely are in tune with what the collector wants, learning from other boutique labels like Arrow, Vinegar Syndrome, and Severin Films.
The inaugural releases of "American Rickshaw" and "Abrakadabra", the first being a latter Sergio Martino flick that has "Big Trouble In Little China" vibes. "Abrakadabra" is a 2018 film but it's Giallo style makes it fit with the label. I am glad they included a newer film, something the other labels stay away from.
After getting the first two releases from the label I will definitely be getting a shirt and whatever the next two films, one a 1970's Giallo that hasn't been released on Blu Ray yet, and a 1980's European horror film that has never been released in the US. The dedication to releasing hard to see films in America could be what separates Cauldron films from the rest. Can't wait to see what the reaper cooks up out of the cauldron next.