Taco Wizard a nomadic radical taqueria did their first pop up this Tuesday at Wild Child in St.Pete, offering travelers game changing tacos and other Latin favorites with a slight flick of the wand.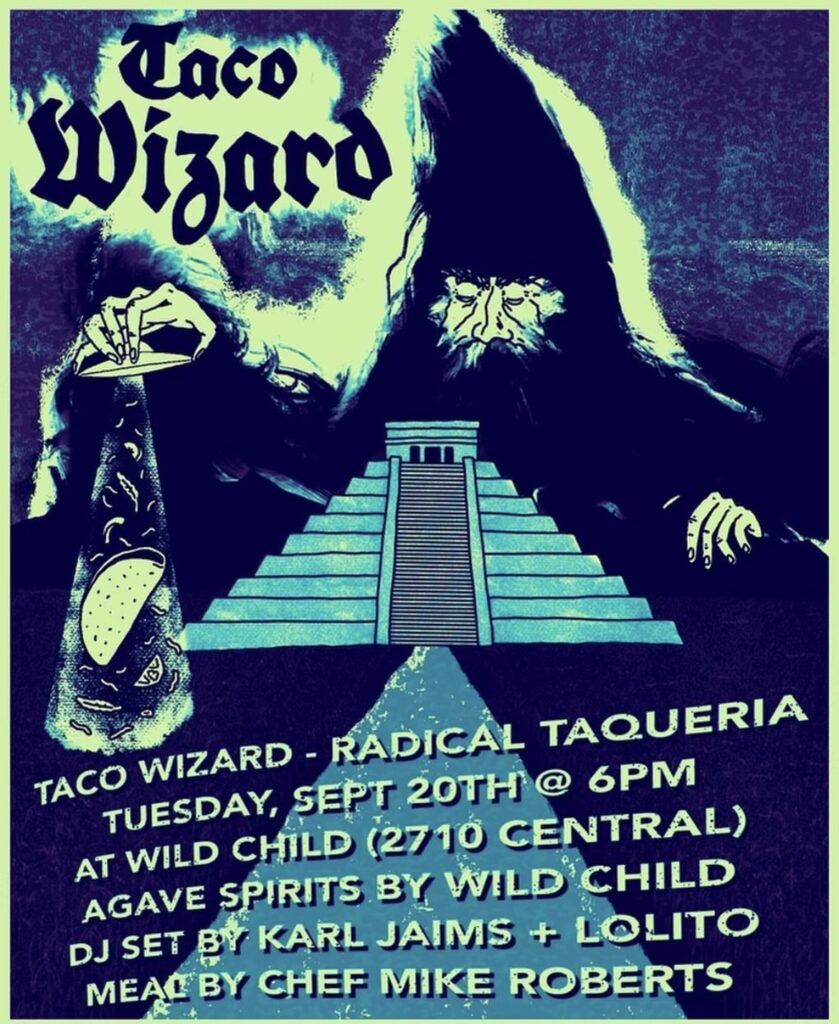 Everything sounded fire so I had to pretty much get one of every item. I started off with the red fish tacos. The fry on the fish was nice not over powering the flavor, with the slaw topping adding a nice fresh crunch. The salsa was nice and spicy. I'd like to see their take on a Baja fish taco possibly at the next pop up.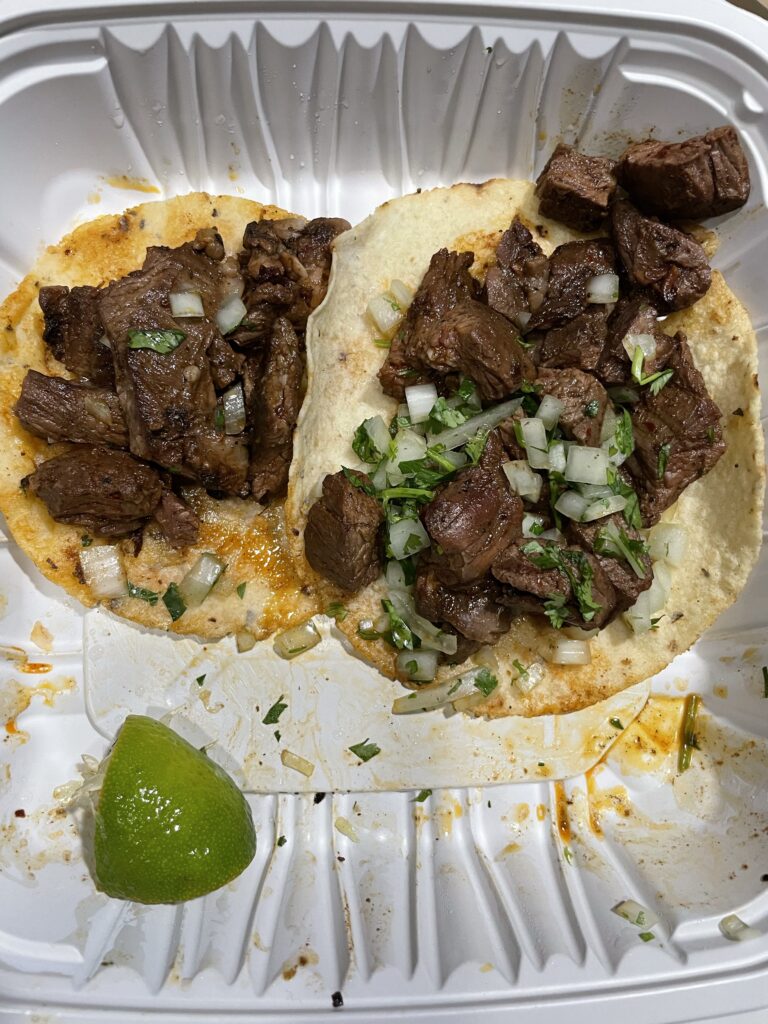 Out of all the different flavors the Wizard had going on you can't beat a classic Asada Taco. Nothing really crazy going on with these, just great flavor and a great price point which is sometimes all you need with a taco.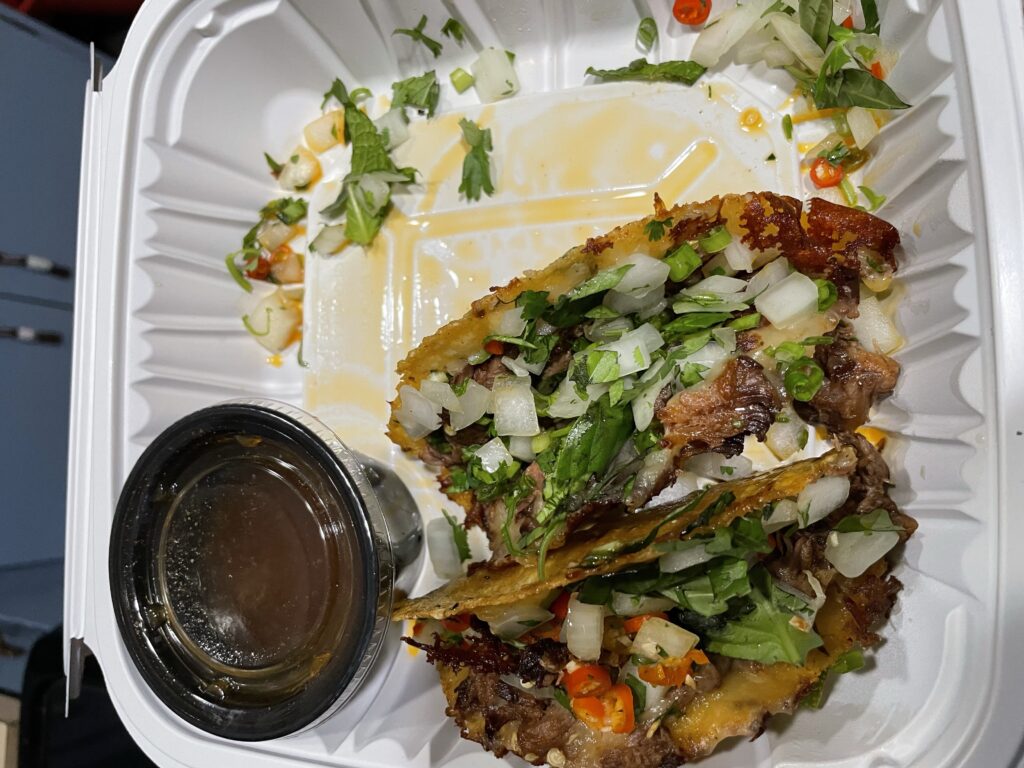 I like Pho and I like tacos so what happens when you combine the two? All the herbs commonly used in pho added that same kind of vibe to the Birria Tacos. The brisket and ox tail combo went nicely with the abundance of flavors. Would easily get these again if they appeared back on the menu, really inventive idea.
It isn't pictured because I ate it so fast but the Chili Lime Shrimp and Potato Empanada was bussin. Even if they dropped a traditional style empanada with just potato and chicken or pork would be nice for the next pop up.
When I saw this at the bottom of the menu I already knew it was mine. This fresh from the cauldron Banana Horchata is pretty dam near close to homemade. No artificial or mix flavors just rice milk cinnamon and banana. Could drink a gallon of this stuff it was so good.
I am really digging all the pop up food events happening in the city lately, and you can add Taco Wizard to the likes of Dusty's and many others, bringing quality food and new flavors to the streets of St.Pete for locals by locals. There's really no telling what flavors the Wizard will conjure up out of his spell book for the next pop up but you can bet the Jit will be pulling up again.